Hey Friends ... sign up for my newsletter and get my
FREE Practice Checklist
---
Baseball Position

The More the Better
Choosing a baseball position can be confusing for many youth baseball coaches and baseball parents. Several times I have heard baseball moms and dads complain that the baseball coach made their players play a different fielding position at times.
Many baseball parents and coaches feel that a ballplayer should stick to one baseball position from the entry levels at 9 years old and on. Some feel that a kid should specialize in one fielding position early on and stick with it.
Nothing could be further from the truth. You want to be able to play several positions.
---
---
Do Not Specialize in Only
One Fielding Position
If there were one piece of advice on choosing baseball fielding positions it would be to play multiple positions. Do not choose a position when you are 8,9 or 10 years old and think that is your only spot you can play.
Think the opposite. Play several positions. Every baseball team and every baseball season is different. Each baseball team will have different needs.
For example: Maybe one team you are on you might be the best shortstop on the team so you play short almost all the time. Then next year you play on a team that has a better more experienced shortstop than you.
Well, rather than sitting the bench you would see if you could play thirdbase or secondbase for awhile. You have to able to be flexible according to the baseball team positions that are available each season.
Be able to play all over the baseball diamond and your chances of increased playing time are much better.

Playing Time Up With the More Positions on the Ball Field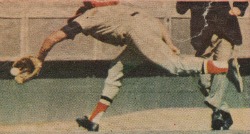 Good baseball players rarely sit the bench for too long. Often the most versatile defensive players find a way to get on the lineup card more often.
You look at the National League baseball rosters and take a real close look at the reserve players on the bench. All the teams have about 5 or 6 extra players that are extremely versatile.
These utility players must be able to play multiple positions, come off the bench during the game and pinch hit and fills in with double switches every day.
From time to time they will be in the starting lineup and maybe turn into a regular starting player if they do well enough or if someone gets banged up for awhile. 
Point is this…there is value in being able to play multiple positions in baseball.
How to Increase Playing Time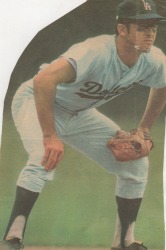 Answer: Play close to the ball. Baseball players who have the skill to handle the ball consistently well will migrate toward the baseball positioning closer to the ball.
That means playing mostly in the middle of the diamond. For example, catchers and shortstops have to be able to handle the baseball. They will need to catch it and throw it very well and often.
If you can play catcher and/or shortstop pretty well then chances are you can fairly easily play several other positions too, if need be.
Also, secondbase and centerfield are positions that handle the ball often. Firstbase too. The corner defensive positions require good defensive skills but not to the degree as the middle of the field players where the baseball is handled the most.
If you play the middle positions then you can easily play the corner defensive positions. Not so with the corner positions.
The corner positions players' next move is on the bench. So play the middle positions in the infield as long as possible. Move to the corners and the outfield as a last resort.
Once you are playing the corners and the outfield spots then you are much closer to getting some pine time in the dugout bench.

Master Shortstop Position
& You Will Play the Most
The shortstop position, known as #6 in baseball position numbers, is often the hardest to fill from baseball season to season. The skills needed to field many chances, cover ground with extended range, get rid of the ball quickly, and throw hard and accurately across the field is not something that is easy to do.
Not every baseball player can perform these skills consistently well. All infielders should practice and try to play shortstop early on.
I workout all my infielders at shortstop during baseball practice. Most of them are not capable of being a top shortstop day in and day out. But, practicing from shortstop forces the defensive fielders to perform baseball skills at a high level.
When moving to thirdbase, secondbase or firstbase for a baseball game feels like a piece of cake after practicing from the shortstop position.
If your baseball team ever needs a player ready to fill in at shortstop then you have a couple guys ready to step in the position and not lose too much if your starter goes down or has to pitch or something.
It is kind of like 'Bear' Bryant at University of Alabama used to be known to recruit high school fullbacks. Why? Because Bear knew that if they were not the starting fullback at Alabama then he could move the players to linebacker, guard, tight end, strong safety and have some really good athletic football players at these positions.
Look for, develop and recruit shortstops. Then move them to other positions as needed and you will have some really solid baseball players on your baseball diamond.
If you play as an infielder you should be able to play all three infield baseball diamond positions…..National League bench utility players play all over the positions in baseball.

Sorry Lefties: It is Pitcher, Firstbase or Outfield Only
I cringe when I see a lefthanded youth league baseball player playing shortstop, thirdbase or second base defensive baseball team positions.
Usually this happens in the leagues with 12 and under age groups. There are a couple of things wrong with playing lefties in the infield fielding positions.
First, if the player continues on to the teenage years of baseball careers they will eventually only play outfield, firstbase and pitchers. So, go ahead and play these lefties in these positions right from the start at the entry levels of baseball.
Secondly, you are taking time away from the righties who should be playing infield and catching positions. You are cheating a right handed player's playing time from the infield positions.
Keep your lefties in their baseball defensive positions. As they say in the movie Sandlot, "Don't be a dufus," and play lefties out of position.
Pitching & Playing Baseball Positions
Very often the baseball pitchers in youth baseball are good at other positions, too. So, after pitchers pitch they will often play a prime defensive baseball position.
Just keep in mind as coaches to look after your pitchers arms and be aware of putting baseball players at risk of arm injuries by over taxing their throwing arms.
It doesn't hurt to put a pitcher in a non throwing position or on the bench and rest for some of the baseball innings. Playing firstbase usually limits the amount of really hard, taxing throws for the pitcher. Or consider secondbase, and the outfield too.
Thirdbase, shortstop and catcher require long, hard accurate throws that could stress a baseball arm after or before pitching baseball innings. Outfield requires long throws too, but the throws are usually fewer than an infield baseball position.
The temptation to put your pitcher at shortstop right after they pitch is there if you are a using the win-at-all-costs baseball coaching approach. Just do the right thing and look after the players' well being before your own urges to win ball games.
Easiest Position in Baseball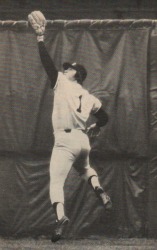 There is not one easy position in baseball. The baseball will always find you. You cannot hide in baseball like you can in soccer and football.
All the baseball positions numbers require baseball skills of running, agility, catching and throwing in a graceful smooth fashion. The players who handle the ball the best will play the most and in the middle of the diamond positions.
In high levels of baseball I would say leftfield might be a baseball position that may be a spot where a defensive player might be only adequate and still be valuable if they can really hit the ball.
In the National League they do not use the designated hitter—they just call it leftfield.
Thank you for spending time here at coachandplaybaseball.com. Hope you can leave us a message, question or comment on topics you would like to hear more about. Bookmark the site and hope you are able to come back by.
Return to Youth Baseball today from Baseball Position
Return to Home Page



Baseball Impossible: Player Development Make-Over



Build Your Own Culture of Player Development


&
Increase Your Players FUN Level

6-DVD Video Set Building Your Complete Player Development System

Click to Order

Audio CD Format Click Here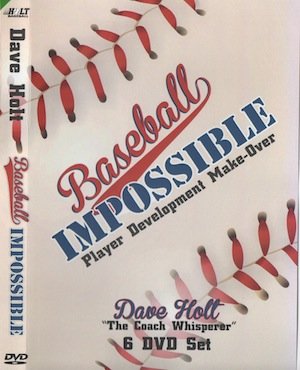 Coaching 6-DVD Box Set
Yes Dave, I Want to Help My Players Enjoy the GAME

Coaching little league baseball & youth baseball can be a blast or could be a  Tough Gig.

Who in their right mind would come back year after year and have teasing baseball practice and never improve their baseball skills? and get welled at by adults?
Baseball Coaching Videos:  Watch over 6 hours of tips on coaching approach, style, philosophy, and my unique player development system. 
Youth baseball carers are short-lived so lets make it count for our players. What do players really want out of playing baseball?
I want to find out more about the 6 DVD Player Development System

---
---