Hey Friends ... sign up for my newsletter and get my
FREE Practice Checklist
---
To: Baseball Dad and Mom
My Coaches Message to Parents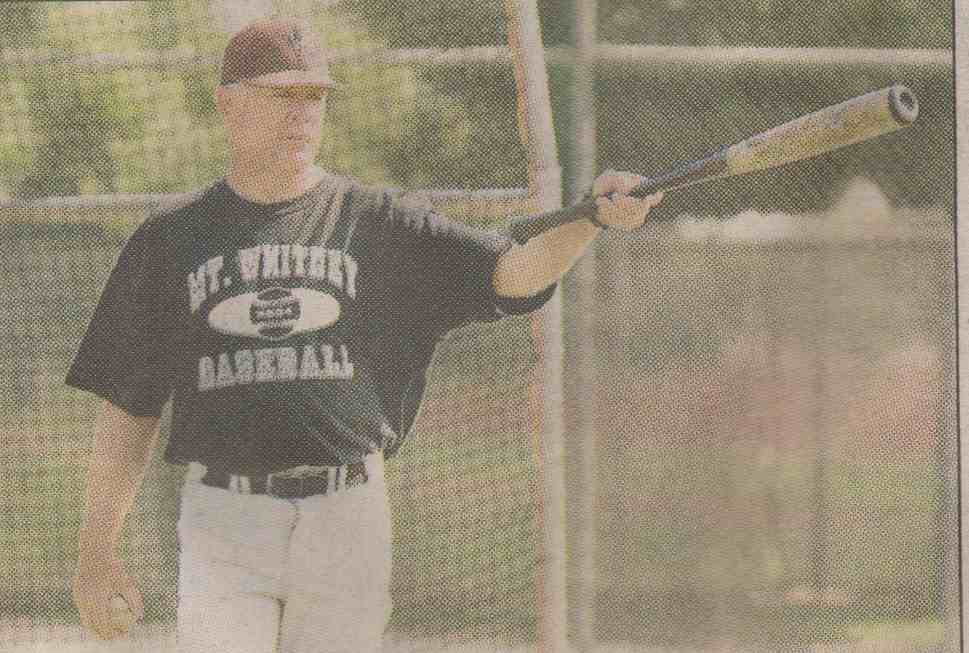 Baseball dad and baseball mom: The baseball parent I have found is the biggest problem in youth baseball and youth sports.
I think we should get everything straight and out in the open before we go any further.
From here on out the youth baseball experience is going to be all about the kids. Nothing here is going to be about you (baseball parents).
Discussion Points: I will bring up all my points of emphasis to discuss. For my complete Message to Baseball Parents visit my resources pages for deeper insight. 
Motivation for Coaching Baseball


Why Are You Coaching?

My goals for the team are to teach the kids how to play the game of baseball the right way. I will be positive with them and hope to have an encouraging, uplifting impact on the kids.
Discussion Points:
How will your team conduct themselves in all situations?
Are you coaching to win the pennant? tournament? All-Stars?
How will you and your players and parents react with umpires? opponents? 
What kind of outfit do you want others in the game to say about the way your team operates?
How will we do our business in all situations? 
To access the entire letter message to my player's dad and moms.
What is The Role of Baseball Dad and Baseball Mom?
I think the biggest role for the baseball dad (and mom) is to be a quiet, steady source of encouragement.
You know, if you ask youth baseball kids what the kids would want their parents to do during the ballgames, you know what most would say? 
Is youth baseball invented for youth baseball players or the parents?

Is really loud cheering best for the baseball players?

Can coaching from the bleachers help or harm your players?

Have you ever witnessed a ballplayer getting embarrassed by actions of their parents in the bleachers?

Is watching your kids playing baseball stressful?

Have you ever wanted to stick up for your kids when something doesn't go right for them on the field?

Is it hard to turn over your kids to the coaches for a couple hours without interjecting your two cents?
These are the type of discussion points I will go over in my message to baseball parents.
Baseball Umpires Are Not
Going to Measure Up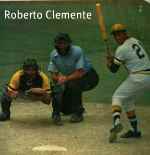 We know this going in that the umpires will not be very good. They will call pitches too high and low strikes but we will not bellyache.
The calls usually have a way of evening out with both teams anyway.
Our baseball team and parents will not be allowed to show emotion toward umpires. We will not allow complaining about the umpires, dropping our heads and moping about the umpire calls.
We will address the umpires by 'Mister Umpire' (or the umpires real name). We never call the umpire 'Blue'. I will take care of saying things to the umpires when appropriate.
The Easy Job of Baseball




Dad and Mom




I Want to Make This Enjoyable




I am really trying to help make the job of baseball dad and baseball mom easy. I am taking all the stress and worry out of the equation.
Discussion points:
Do you know what your main job is?
Ever just sat back and tried to enjoy watching your kids play ball?
Do you know the one thing I want you to ask your kids after you watch them play?
When you try and coach your kids from the bleachers and behind the fences you probably don't realize the damage you can cause.
Do you know what the appropriate responses should look like when applauding good play?
I just want you to know how to let the kids go for a couple hours and trust me to do all the coaching and managing.
To see my responses to the discussion points in my message to baseball mom and dad look over these resources. 
Baseball Practice


Little Known Inside Baseball Knowledge
What is the common denominator that we see in major league baseball players and their offspring?
Ever notice how many sons of major league players go on to become major league baseball players? Why is this happening so often? Obviously they get some athletic genes passed on to them.
The biggest factor I see is the amount of time the kids are around the game just playing catch and taking swings and watching good players play baseball. 
Does it really matter if ball players play ball on their own time? 
Does it help at all to practice outside of the team functions?
Ever get mad at the coach because your kid is sitting on the bench too much? 
Want to know what you can do to help your kid get better at playing baseball?
Ever take your kids to a minor league or major league baseball game? College baseball game? Cooperstown to the Hall of Fame?
I would like to help you and your children get the most out of playing youth baseball and make it enjoyable for you all. Look for the options here available to you.
The Best Scenario for Baseball Dad



The best scenario for all of us is to have you plan on dropping your player off with me and the other coaches for a couple hours for the ball game or the baseball practice plan.
I am going to help my ballplayers learn how to take responsibility for their own equipment. 
My ball players will be able to sustain themselves with their own drinks and refreshments.
There is no need to for any parents to be loitering or hovering around the dugout area checking to see if their players are hot or thirsty.
If someone has a serious injury then certainly I would welcome your assistance. Other than an injury situation you can just sit back and enjoy the pleasure of watching your child. 
I will have a brief 

post-game meeting with the team only and then you can have your kids back.
Complete copy of my message to baseball dads and moms.
Playing Time, Positions and Batting Order
Playing time and playing positions are often sore subjects by baseball dad and mom. Your child will get plenty of opportunity to play and I will work them into the positions they like as the season progresses.
Discussion topics:
Is it best to focus on one position or try and play multiple positions? 
How important is it to try and be a pitcher?
If your child throws lefthanded these are the positions they will be playing.
I use several variations of batting orders so do not even try to figure out my line-up card system.
To see my responses to these discussion topics to see how your players might be able to increase their playing time look over the complete message to parents.
We May Lose a Few


Winning-at-all-Costs
Let me say this. I know how important hitting is to all my players. If you are going to play for me then you will be swing the bat
Now, this may cost us some games, well so be it.  I will make sure the hitters swing the bat. Hitters will go as far as their bat takes them so we will be encouraging a very aggressive hitting approach. We will not be looking for walks.
We might even swing at a few bad pitches.
Kids who do not learn to hit will quickly drop out of the game or sit the bench too much. I would rather us go down swinging the bat than looking for walks.
Plus, there are not many things better in sports than hitting a baseball squarely.
For my complete outlook on how to develop youth baseball hitters look deeper into the available resources.
Ready to Go


Baseball Dad
The ballplayers should show up ready to go with shirts tucked in, pants pulled up and hats on straight. We will hustle on and off the field.
Players will take up a fast jog when taking and leaving the field or returning to the dugout after an out.
We will run out all the plays. Players who do not run hard or hustle will take a time on the bench.
We will find a place to go to backup a teammate on every play. Never will we throw bats or helmets.
Players on the bench will have duties so there will be no time for messing around in the dugout. Players will constantly be looking for opportunities to help and support their teammates.
This Baseball System Works
This system works because I was apart of this growing up. This is how my baseball dad acted in the stands watching our ball games.
I played baseball for my dad later on in junior college and saw the success he had using this system for years and years. Seven players went on to play professional baseball off my junior college team with two playing several years in the major leagues Bobby Ojeda & Brad Mills. Several others went on to play college baseball. 
I have carried this system on myself with my own coaching approach and used it successfully at the professional level, collegiate level, high school baseball, and my summer camps and youth baseball levels.
Certainly every player will not play college baseball or professionally. They will get a positive baseball experience as they grow and mature.

Back to Home Page
Back to Vital Coaching Tips from Baseball Dad
Baseball Guidebooks Special Download
---
---

Baseball Impossible: Player Development Make-Over



Build Your Own Culture of Player Development


&
Increase Your Players FUN Level

6-DVD Video Set Building Your Complete Player Development System

Click to Order

Audio CD Format Click Here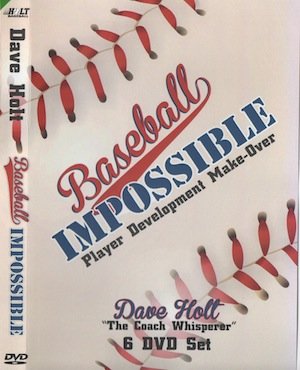 Coaching 6-DVD Box Set
Yes Dave, I Want to Help My Players Enjoy the GAME

Coaching little league baseball & youth baseball can be a blast or could be a  Tough Gig.

Who in their right mind would come back year after year and have teasing baseball practice and never improve their baseball skills? and get welled at by adults?
Baseball Coaching Videos:  Watch over 6 hours of tips on coaching approach, style, philosophy, and my unique player development system. 
Youth baseball carers are short-lived so lets make it count for our players. What do players really want out of playing baseball?
I want to find out more about the 6 DVD Player Development System

---
---