Hey Friends ... sign up for my newsletter and get my
FREE Practice Checklist
---
Easy Pitching Mechanics:
Master the Art of Pitching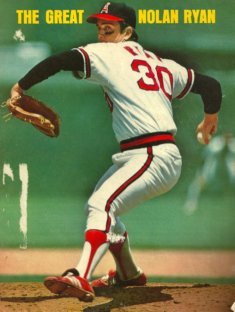 Why is it important and vitalto develop proper pitching mechanics? To be a complete pitcher it helps to be able to command your pitches. Good pitchers are able to throw lots of strikes.
A good pitching motion used consistently will increase your chances of throwing strikes and still utilize your maximum pitching velocity. In other words you want to pitch at the highest pitching speeds and still be able to control your pitches. Otherwise you may be over-throwing.
That is why we use proper pitching mechanics. Pitchers are able to maximize pitching velocity with maximum control of pitch grips.
The art of pitching is much more than picking up a ball, winding up and throwing. Few pitchers have been able to naturally rare back and fire the ball with no concern for pitching balance, pitching techniques, and proper pitching mechanics. Read more on awesome pitching drills to improve the mechanics of pitching.
The Fabulous Half-Throw Pitching Drills
Simple Pitching Drills for Your Motion
I use the Half-Throw Drill to teach pitching mechanics and proper pitching motion. This is a pitching drill that can be used by pitchers every day.
Position players playing infield, outfield and catchers can also use the half-throw drill. I use the throwing drill during all my summer baseball camps and baseball teams to teach proper throwing mechanics.
This pitching drill is one of bestpitching drills I have ever seen. Pitchers can use it often because the throws are shorter then the full mound distance and usually performed on flat ground.
This pitching drill is not made for maximum velocity. It helps polish your pitching motion, which is so vital to practice. Remaining balanced and smooth during the throwing motion is so helpful in translating to controlling the baseball.
We all want to know how to throw harder. We all want to know how to increase pitching velocity. First of all we have to throw strikes and hopefully with at least two and maybe three different pitches.
Throwing harder does little good without throwing strikes. So you have to find a middle ground in your pitching strategy. You can only throw as hard as your control allows you.
I also use the Half-throw drill for teaching how to throw different pitches. This is a wonderful drill to practice throwing off-speed pitches. You can work on your curve ball, slider, change-up, sinkerball or two seamer, and four seam fastball. All your different pitches can be practiced without beating up are wearing out your arm.
All in all, to be the complete pitcher. Also, great for teaching pitching as an indoor baseball drill. one of the best pitching drills to be the complete pitcher. Also, great for teaching pitching as an indoor baseball drill.
Great Pitching Drills for Technique
Another reason to continue to polish your pitching motion is to be able to fix your mechanics when you get out of sync. Every pitcher is going to lose the rhythm from time to time.
The pitchers who can get back in sync the soonest usually are able to pitch out of trouble better.
Understanding how to properly use the baseball pitching motion will help you avoid costly walks and keep your pitch count down lower. I use the Knee-High-Toe-Down baseball pitching drills to start a strong foundation and work towards the complete pitcher. 
Knee-High-Toe-Down baseball pitching drills to start a strong foundation and work towards the complete pitcher.
Pitching Motion Pointers for
the Complete Pitcher
In my baseball article on the best pitching motion I get asked often how to pitch a baseball? Well, here we are going to look closely at the various phases of the pitching motion.
I will go over the Power-L position. If you want to know how to throw pitches and increase pitching velocity then you have to know how to reach the power throwing position.
Then I talk about the pitchers stride leg and how to keep a slight bend in the knee. Also take notice of the front foot and how to set the foot at the perfect angle (slightly closed) in order to maximize sharp breaks and late breaks when throwing baseball pitches while keeping the front shoulder from flying open too soon.
Glove arm: the glove arm is one of the most neglected areas in the pitching mechanics. Can you make a chicken wing or a karate punch? Then you can correctly use baseball mechanics with your glove arm.
Then I finish the pitching motion showing what we want with the front leg and the back leg.
Yes the art of pitching involves many baseball pitching tips. Preparing for baseball game pitching takes time to learn baseball pitching strategies.
Whether you pitch over the top, have a ¾ arm pitching delivery or a submarine pitcher proper pitching mechanics are a must. 
Go to Pitching Motion Pointers
Simple Basic Pitching Grips

How to Pitch a Baseball
There are four basic pitchesfor the baseball pitchers pitch grips. The fastball, curveball, slider and change-up are the Big four.
Now each different pitch has several variations and offshoots. But these are the big four. These are the pitches that you should spend ALL you time throwing and practicing.
And if you do not shave yet then you throw the fastball and change-up. I use the Half-throw Drill again for our baseball pitching technique.
In this pitching drill we will work on how to throw a change up, how to throw the two seam fastball (sinker) and the four seam fastball, how to throw the curveball, and how to throw the slider (some call the pitch a cut fastball or cutter).
The best of both worlds of pitching are in this baseball pitching drill. You can work on your different baseball pitches and your pitching motions all in the same drill learning how to pitch a baseball.
Return Home from Pitching Mechanics
---
---

Baseball Impossible: Player Development Make-Over



Build Your Own Culture of Player Development


&
Increase Your Players FUN Level

6-DVD Video Set Building Your Complete Player Development System

Click to Order

Audio CD Format Click Here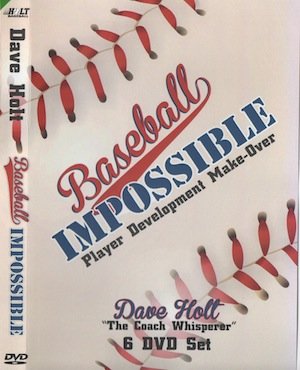 Coaching 6-DVD Box Set
Yes Dave, I Want to Help My Players Enjoy the GAME

Coaching little league baseball & youth baseball can be a blast or could be a  Tough Gig.

Who in their right mind would come back year after year and have teasing baseball practice and never improve their baseball skills? and get welled at by adults?
Baseball Coaching Videos:  Watch over 6 hours of tips on coaching approach, style, philosophy, and my unique player development system. 
Youth baseball carers are short-lived so lets make it count for our players. What do players really want out of playing baseball?
I want to find out more about the 6 DVD Player Development System

---
---