Hey Friends ... sign up for my newsletter and get my
FREE Practice Checklist
---
Positions in Baseball: Secret to Playing Time
What positions in baseball should you play?
Answer: The more the better. I advise youth baseball players to play as many positions as possible.You want to be versatile. Being able to play several positions will open doors for greater opportunities to get in the line up.
For example; if you can play catcher is very valuable if you can play the infield positions or pitcher. That way if you have a second catcher on the team and it is the other catcher's turn to play you can play somewhere else on the diamond rather than sit the bench.
You never want to put all your eggs in one basket. Now, lefties should stick to firstbase, pitcher and outfield but should be able to do all three pretty well.
---
Baseball Positions Topics
Why Play Multiple Baseball Positions?
How to Increase Playing Time
Exclusive 50 Point Checklist for Catchers
What Do You Look For In a Good Catcher?
The Best Catching Drills: The Suicide Drill
How to Find a Catcher
Catchers Giving Signs & Duties
Shortstop Is Not for Everyone
Discover 25 Top Tips to Play Awesome 2nd base.
Outfield Drills: 25 More Tips & Drills to Play Amazing Outfield
How to Play Masterful Middle Infield Positions

---
---
---
---
Terrific 50 Point Checklist for Catchers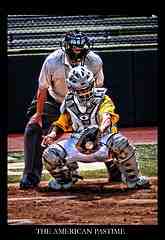 The busiest and most demanding postitions in baseball is the catcher.
I have put together a coaching checklist for catchers so you can reference from it during the season. This is a simple way to help baseball coaches bring along and develop catchers into the best they can be.
Once you finda catcher that is willing and able you start nurturing them with the finer points of catching. 
Exclusive 50 Point Checklist for Catchers
---
Catchers Are Tough As Nails
& Keep the Motor Running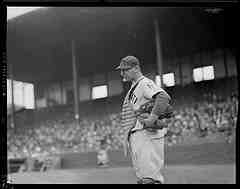 A few of our friends & baseball coaching experts share what they look for in a good catcher.
It is a real luxury to have a catcher with the whole package because they are rare.
Take a minute to refresh your mind about what to look for out of your catcher position in baseball.
What Do You Look For In a Good Catcher?

---
Ultimate Drill for Catchers
Of all the positions in baseball the catcher is most directly responsible for preventing base runners from reaching scoring position.
Catching the ball, throwing to bases and blocking the ball in the dirt are essential job requirements.
Blocking the ball in the dirt is vital for a teams successful defense. The suicide blocking drills for catchers is one of the best drills out there.
The Best Catching Drill: The Suicide Drill

---
Essential Job Requirments
for Playing Catcher
The Catchers position in baseball is often feast or famine.
At times you might have plenty and other times a good catcher is no where in sight.
Why? Because it is physically demanding, requires baseball skills, can be painful and requires baseball knowledge along with leadership qualities.
It is not always easy to come up with a baseball player that will williingly do the job.
---
Catchers Duties & Giving the Signs
The catchers position in baseball carries several housekeeping duties to keep the pitchers and infielders in sync.
The catcher is the coordinator of the infield. Using short quick reminders the good catcher can make sure the pitchers and infielders are all working together.
This includes baseball signs with the pitchers pitches, the signs for defending the running game, the first and 3rd situation and calling the bases on bunt defense.
Check Out Catchers Duties & Baseball Signs

---
Shortstop Is Not for Everyone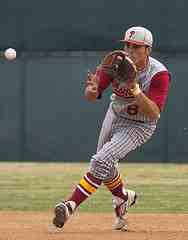 The shortstop position takes a higher level of baseball skills to be able to play consistently and competitively.
The combination of range, catching the ball, getting the ball out of the glove and on the way to first base, and reaching 1st base accurately on time is not an easy feat.
Few baseball players can do this adequately well because it is hard to do.
Workout all your infielders at shortstop. The cream will rise to the top. The rest will have their baseball skills tested and hopefully improve. The shortstop positions in baseball is demanding so be prepared to coach the short stops.
Finding a Shortstop: It Is Not For Everyone

---
How to Play an Awesome 2nd Base
Discover the finer points of playing 2nd base. Not only do we catch it and throw it but we have to know where to be and when to be there.
Constant communication and coordination is vital between the shortstop, the pitcher, the catcher and the rest of the infielders.
The 25 point checklist for the secondbaseman will help you coach the 2nd baseman. Use the list to teach players how to play positions in baseball.
Discover 25 Top Tips to Play Awesome 2nd Base
---
Outfield Drills: 25 Tips & Drills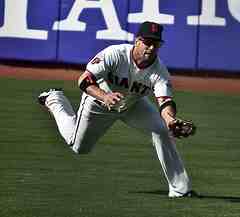 Most every outfield skill can embedded into an outfield drill. For example, catching a fly ball while on the run can be easily practiced using the 'fun on the run drill'.
Cut offs and relays drills can be practiced during team defense drills and duirng modified sandlot style practice games.
Baseball coaches also need to have the 25 point checklist for outfield duties and skills to have. Outfield positions in baseball requires working together.
Outfield Drills: 25 More Tips & Drills to Play Amazing Outfield
---
How to Master Middle Infield Positions
Teaching and coaching middle infielders can be a little bit of a chore without the knowledge foundation necessary. Brush up on your baseball coaching knowledge and help polish up your infielders.
Don't let your infielders get caught out of position while holding runners on base.
Of all the positions in baseball it is crucial that the middle infielders know how to play the game.
How to Play Masterful Middle Infielf Positions
Back Home from Positions in Baseball
---

Baseball Impossible: Player Development Make-Over



Build Your Own Culture of Player Development


&
Increase Your Players FUN Level

6-DVD Video Set Building Your Complete Player Development System

Click to Order

Audio CD Format Click Here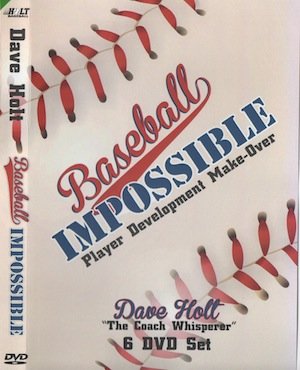 Coaching 6-DVD Box Set
Yes Dave, I Want to Help My Players Enjoy the GAME

Coaching little league baseball & youth baseball can be a blast or could be a  Tough Gig.

Who in their right mind would come back year after year and have teasing baseball practice and never improve their baseball skills? and get welled at by adults?
Baseball Coaching Videos:  Watch over 6 hours of tips on coaching approach, style, philosophy, and my unique player development system. 
Youth baseball carers are short-lived so lets make it count for our players. What do players really want out of playing baseball?
I want to find out more about the 6 DVD Player Development System

---
---