Hey Friends ... sign up for my newsletter and get my
FREE Practice Checklist
---
Pitching Grips Drill:
Teaching the Complete Pitcher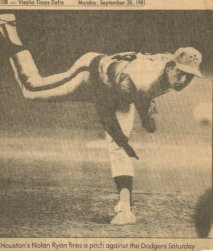 The pitching grips we use in this drill are one of our favorite if not the best pitching drill we know of. Not only are we able to practice the different pitches grips but so much more.
This pitching drill for young pitchers teaches correct pitching mechanics, pitching motion, best pitching technique, baseball pitcher speed, pitching velocity and pitching accuracy.
This is a very valuable baseball pitching drill for kids of all ages for developing and coaching the complete pitcher.
---
---
Preveting Arm Injuries 
Wear & Tear
The best features of the Half-Throw pitching and throwing drill are the drills versatility. The throws are at a shorter distance than the pitching mound distance. Throwing velocity is not necessary or recommended.
Therefore, pitchers can use the drill every day. Pro pitchers sometimes do not know if they will pitch in the game that day so they are not able to throw a full-length bullpen workout before a game.
But, they certainly can use the Half-Throw Pitching Drill and not wear out their pitching arm and cause arm injuries. Many youth baseball players often play multiple baseball positions. They do not want to over throw and hurt their arm going back and forth from shortstop to pitcher.
They may not be able to throw a bullpen workout on the side. This is when it a good time to use the Half-Throw Drill to get their proper pitching mechanics, pitching motion and practice all the different baseball pitch grips all in one efficient throwing drill.
How to Pitch a Baseball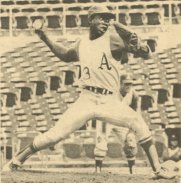 This baseball pitching grips drill works in tandem with our Half-Throw Baseball Pitching Drill. The Half-Throw Drill is named because the drill eliminates the early part of the throw by pre-setting the pitching stride.
The pitchers feet are aligned just as if they would be on a baseball pitch after the stride leg has stepped. This is the base foundation for the throwing drill.
So we do not step during the drill. We are going to rock back to our back leg with our throwing stride foot locked in place in the ground.
We then separate the hands with the throwing arm motion moving the power-L position. This is the throwing position pitchers want to be in when the front stride foot lands. The glove arm elbow will point toward the catchers' target. The baseball glove hand will be around the chest area.
Pitching Motion & Different Pitches
Once the pitcher is warmed-up and loose they can begin implementing different pitches in the throwing drill. Make sure to let your throwing partner or catcher what pitching grips pitches you are throwing so you do not cross up your catcher.
Make sure all your different baseball pitches include attention to your baseball pitching mechanics. Consistent pitching motion is vital to consistent pitching accuracy.
Correct pitching balance at the end of the pitch grip is more apt to increase pitch accuracy combined with good pitching velocity.

Simple Practicing Different Pitches
Start with the four seam fastball. Remember, throwing the ball faster is not the objective. Throw the pitch grips firmly but not maximum velocity.
Best to work your throws at around 50-80% of your normal pitching speeds.
Next, throw the two seam fastball. The 2 seam fastball grip should have a little 'sinking action' and more pitch movement than the 4 seam fastball grip. The two seamer is also known as a 'sinker'.
How to Throw a Curveball
The curveball is a pitch that takes a lot of practice drills to be able to throw strikes with consistently.
Many pro pitchers use this pitchers drill to practice their off-speed breaking pitches. Pitchers can throw a lot of pitches working on their pitch release point and making the ball spin and not injure their pitching arm.
Use this Half-Throw throwing drill to help you know how to throw a curveball.

How to Throw a Change-Up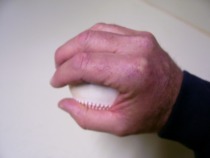 Many pitchers do not have a changeup, circle change up or a consistent off speed pitch. This is a great opportunity to learn and practice how to throw a change up.
The changeup pitch is thrown usually 10-15 miles per hour slower than the fastball. The key to a successful change up is to not change your pitching motion even though the pitch is thrown at a slower speed.
Click to see more on how to throw a change up

How to Throw a Slider
Once a young pitcher is old enough to shave they should be ready to throw breaking pitches. Prior to adolescence it is not recommended that youth pitchers throw curveballs, sliders or cut fastballs due to the risk of pitching arm injuries.
This pitcher throwing drill is excellent for practicing the slider pitch. You can get a real good feel for the pitch without having to throw the ball with maximum velocity.

Take a look at more on how to throw a slider.
Easy Pitching Techniques
Take advantage of this valuable and versatile baseball drill into your everyday baseball practice plan templates.
Top pitching coaches and pitching instructors incorporate this drill into their pitching workouts with all their pitching grips.
All levels of baseball pitchers are well advised to utilize their pitching grips with all base ball pitches with pitching mechanics.
Return to Pitching Mechanics from Pitching Grips

Baseball Impossible: Player Development Make-Over



Build Your Own Culture of Player Development


&
Increase Your Players FUN Level

6-DVD Video Set Building Your Complete Player Development System

Click to Order

Audio CD Format Click Here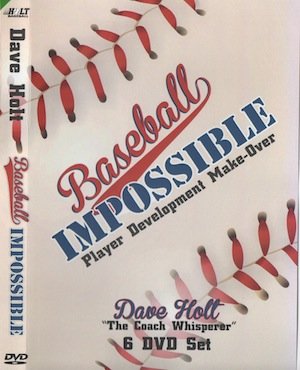 Coaching 6-DVD Box Set
Yes Dave, I Want to Help My Players Enjoy the GAME

Coaching little league baseball & youth baseball can be a blast or could be a  Tough Gig.

Who in their right mind would come back year after year and have teasing baseball practice and never improve their baseball skills? and get welled at by adults?
Baseball Coaching Videos:  Watch over 6 hours of tips on coaching approach, style, philosophy, and my unique player development system. 
Youth baseball carers are short-lived so lets make it count for our players. What do players really want out of playing baseball?
I want to find out more about the 6 DVD Player Development System

---
---