Hey Friends ... sign up for my newsletter and get my
FREE Practice Checklist
---

Youth Baseball Coaching Tips
Is Everyone 'In the Game'?


Playing Time Issues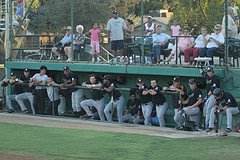 Youth baseball coaching tips! Ever have a playing time issue with players and parents?
This youth baseball coaching tips article on baseball coaching will make your sports coaching much easier. Work smarter—not harder so they say.
Keeping your extra players, bench players, subs, non-starters and any player sitting the bench busy is a key ingredient.
When teaching kids how to play baseball it is important the players have a concept of being a good team player and teammate. Part of being a good team player is to plug in and contribute even when not in the line-up at the time.
Sitting in the corner of the dugout pouting is not being a good teammate. Good team players may not be happy on the bench but they still put their personal feelings aside and pitch in and help during the ballgames.
Stop the Madness:
How to Be a Smart Baseball Coach


& Keep Players Happy!
Youth baseball coaching can be frustrating when players on the bench become distracted, lose concentration, become disengaged and cannot 'stay in the game.'
A youth coach can easily become nag #1 complaining and yelling at players for not taking care of the little things that keep the ball club functioning properly.
When you find yourself constantly telling your kids to, "get on that foul ball." Who is on that foul ball?" "Hey! I'm not going to say it again…someone better get on the foul ball!" Sounds like a nag, nag, nag. That gets old quickly.
Teach Kids Baseball Basics:


How to Fix the Nagging
Players that are not in the line-up at the time will all have assignments. So even though they are not in the game at that time…they are still in the game.
Setting up a duty list on or next to your line-up card only takes a minute or two. Or you might even have the ball players fill in their duty jobs.
Or, have one of your assistant coaches fill in the extra players duties list every game.
Withitness is now going to part of your coaching skills. Now you have to manage and be aware that everyone is covering their jobs.
Every Kid is In the Game


Even When in the Dugout
Sometimes a ball team may only have a couple players on the bench. There may be middle school and high school baseball teams with several extra players in the dugout.
We will list some ideas for making a duty list. You may want to add additional duty jobs as your needs apply.
1. This Is Really Bad


Best Baseball Coaching Tips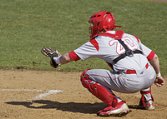 There is nothing more revealing as a youth coach that you do not know what you are doing then to have the pitcher waiting on the mound for the catcher to get their catching gear on.
This is lousy managing. When you are a beginning coach you probably will slip a little here. As you get experience you can improve your dugout managing by fixing this problem.
Ever had your catcher make the 3rd out or be on base when the third out is made? Now we have to take two or three minutes for the young catcher to get the catchers gear on.
Learn more about managing the baseball games and how to be a good dugout coach.
2. Between Inning Duties


Always Stuff to Do
Between inning warm up throws are important. 
Do you have a designated bench player monitoring and participating in this task? 
When the 3rd out is made every one of your players takes the field for a job, not just the 9 in the field. 
One player will play catch with the leftfield or rightfielder depending on which dugout your youth team has. Play long-toss with them getting several practice throws in during each inning.
Retrieve the ball from the centerfielder and the firstbaseman. When the firstbaseman and the centerfielder come off the field after the inning toss them their warm-up ball and keep one in your glove.
Often the designated hitter takes this job to keep them warmed up and loose in between at-bats.
3. Who Chases Foul Balls?


Easy System to Shag 
Chasing foul balls is a part of baseball. We cannot play without baseballs. 
Nobody wants to chase foul balls so we need a fair system that works with the least amount of resistance. 
Organizing a system to shag foul balls is easy and efficient. Not perfect but close to it. For more on dugout jobs for extra players dig into the resources available.
4. On Deck Area
Ever had problems keeping the bats and helmets organized and stowed so everyone doesn't trip over them?
Why not have one of your extra players in charge of organizing the bats and helmets while the team is batting? Just make sure that they wear a batting helmet too as safety has to always be monitored. 
5. Base Coaching


Excellent Player Job
Players can certainly help out if your youth league, rec league, travel ball league allows.
Coaching 1st base keep another player in the game and are great baseball coaching tips.
6. Pitch Count Taker


Are You Tracking Pitches?
Have an extra player keep the pitch count either manually or using a handheld pitch counter. I like to use recommendations going by American Sports Medicine Institute guidelines for youth baseball pitchers.
Youth league coaches and pitching coaches should keep a close eye on pitch counts so pitchers do not cause injuries to the throwing arm.
These youth baseball coaching tips will help keep the bench players in the game. Everyone has a sense of contributing to the ballclub and pitching in. Take some time to teach kids baseball the right way and make life enjoyable for all.
Return to More Coaching tips from this article on Coaching Tips
Back to Youth Baseball Home from Baseball Coaching Tips Baseball
---

Baseball Impossible: Player Development Make-Over



Build Your Own Culture of Player Development


&
Increase Your Players FUN Level

6-DVD Video Set Building Your Complete Player Development System

Click to Order

Audio CD Format Click Here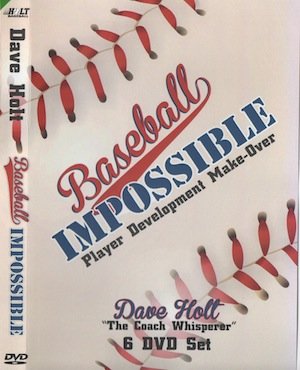 Coaching 6-DVD Box Set
Yes Dave, I Want to Help My Players Enjoy the GAME

Coaching little league baseball & youth baseball can be a blast or could be a  Tough Gig.

Who in their right mind would come back year after year and have teasing baseball practice and never improve their baseball skills? and get welled at by adults?
Baseball Coaching Videos:  Watch over 6 hours of tips on coaching approach, style, philosophy, and my unique player development system. 
Youth baseball carers are short-lived so lets make it count for our players. What do players really want out of playing baseball?
I want to find out more about the 6 DVD Player Development System

---
---