Hi, I'm baseball coach, author of pitching guide books, developer and baseball manager Dave Holt
I have been around the development of pitchers all my life. I know Pitching is the lifeblood of a baseball team.
Youth baseball coaches have no real idea how to develop a deep, versatile pitching roster. No one has ever shown them or told them how to do it.
In this pitching guide book you will have all the knowledge you need to help youth pitchers compete successfully.
Tap Into 30 Years of Professional Experience
I have gathered my years of coaching in professional baseball, college level summer baseball, and high school baseball.
I simply bring the hundreds of simple strategies to the youth league age groups to develop multiple pitchers every season.
It's a step by step pitching guide book
to help you succeed if the proper treatment and development of a real pitching staff.
TESTIMONIALS
Author/Coach
"What a great resource and step-by-step guide to help shape and mold young ballplayers into pitchers! Although I pitched in college, I wish I would have had Never Run Short of Pitchers: How to Develop Baseball Pitchers when I coached my son's teams.

Dave's wisdom, though, goes beyond the X's and O's of pitching and gets at the heart of why we have youth sports in the first place - to help kids learn, teach them to compete, and ensure they have fun.

He shows how developing many young pitchers accomplishes those three goals and helps a coach resist the pressures of a win-at-all-costs mentality that taints much of youth sports today".

-- DAN CLEMENS, Coach and Author of A Perfect Season: A Coach's Journey to Learning, Competing, and Having Fun in Youth Baseball

.

Baseball Scout


"Dave Holt is one of the best baseball minds I've ever been around. He does a great job of keeping things simple in an age where everyone is trying to complicate things.

Having played and managed the game for years, Dave truly knows baseball inside and out. This book is evidence of that, covering everything from pitching mechanics to injury prevention to the mental side.

Furthermore, it breaks down many of the things I look for in amateur pitchers as an Area Scout. Overall a great read for a parent or coach wanting the best for their players."

KRIS GROSS: Midwest Area Scout for the Houston Astros







How Did I Discover these Strategies
for Developing Pitchers?
First of all I grew up as a coaches son in a small rural town. My dad was the baseball coach at the local community college team.
I watched how he worked hours with pitchers that were rough around the edges to say the least.
Every year dad would have competitive teams even though his talent pool was noticeably less than the bigger city schools.
Yet year in and year out he would give the big schools all they could handle. Why? Genuine pitching fundamentals, the best pitching drills and dedicated, knowledgeable coaching.
"We Don't Have Any Pitching
This Year"


Then It's Your Fault




"We don't have any pitching this year." Well, it is your fault. You have to find it. You have to work with them and several of them. My dad never had any seasons when you end up with NO pitching. He went out and found it, sanded the rough edges and polished it up..

The Key to Success:


How to

Keep it Simple & Have an Endless Supply of Pitching



My years in professional baseball gave me even more insight and purpose in developing multiple pitchers. I learned
• How to handle a pitching staff of 10 or more pitchers. 
• How to work them all into the games to get their innings.
• How to regulate their innings and pitch counts. 
• How to work them in the bullpen and in drills. 
• How to teach fielding and pick –offs. 
• How to defense the running game. 
How to keep arms healthy.
You Don't Have to Be an Expert Pitching Guru


You Could Be Teaching the Wrong Stuff
You may be teaching pitchers the wrong way. Have you ever heard pitching coaches say...
Rock and fire
Take a big step back to gain momentum.
Twist your wrist to throw a curve ball.
Don't throw 3/4.
Slow your arm down when you throw a change-up.
Sit on your back leg.
Extend you arm to 2B.
Drop and Drive
It can get confusing, I know. Come see how the professional baseball folks prepare and develop pitchers
Everything you need to know to be an effective is in this pitching guide book for the youth coach. There is no need to be an expert in pitching.
Nor are you expected to be an expert in baseball specifics in pitching. The experts start emerging at the high school level and especially in college baseball.
No one is expecting youth baseball coaches to be super knowledgeable in pitching. But, we will expect you to know how to approach pitching in  the youth levels.
---
---
What You'll Learn In This
Pitching GuideBook

SECTION 1
How to Develop an Endless Supply of Pitchers
Pitching: 
Use It—But, Don't Abuse It; 
Arm Injuries: How to Avoid; 
Caution: Pitching and Playing Positions; 
Year-Around Baseball: Be Aware; 
The Shaving Cream Approach; 
Spahn & Sain: Why Do We Need More Pitchers?; 
What to Know About Pitch Counts; 
How Do the Pros Do It? 
Never Run Short of Pitching: How to Develop an Endless Stream
SECTION 2
Top 3 Tips for Young Pitchers 
Work Fast; Over the Plate; 
How to Create Doubt; 
The Fastball Family; Four Seam Fastball; Two Seam Fastball (Sinker); 
BP Fastball; Why a Straight Change Up?; Hump-Up Fastball;
Breaking Pitches; Sliders & Curveballs; 
Trick Pitches-Not a good Plan; 
Mental Approach for Top Pitchers; 
Characteristics of a Successful Pitcher Check list;
SECTION 3
Sound Pitching Mechanics
Troubleshooting Some Problems; 
Throwing on the Side; 
The Half-Throw Drill: The Only Drill You Ever Need; 
Style Point Game; Pitchers Fielding Practice; 
Defending the Running Game; 
Pick Off Plays and Strategies; 
Calling Pitches or Not?
3 EXTRA BONUSES INCLUDED
EXTRA BONUS #1
100 Point Coaching Checklist
This huge checklist ( which fills nearly 5 pages!) includes more suggestions that you may never find anywhere else in how to coach youth baseball.
Many coaches never even get an opportunity to see this many helpful tips in successfully managing a youth baseball team.
So pick and choose from this master checklist and help form your own personal coaching approach. It contains so many good tips to help make your season a positive one. ( You don't have to win all your games to have a positive season.
EXTRA BONUS #2
Included is a copy of my player / parents expectation chart. In baseball we are constantly searching for every opportunity to 'teach more than the game'.
The chart lists even more coaching tips to help carve your positive coaching approach. You want to be known as one who runs a 'first class' ball team? Pick some of these expectations to utilize in your coaching approach.
EXTRA BONUS #3
Speed Differential Chart
In order to be a good pitcher you must understand pitch speed variations. To disrupt a good hitters timing it is helpful to comprehend how to 'take a little off' and 'put a little on' the ball.
You likely will not see this speed differential chart any where else. It is not brand new information, but it is something all pitchers and catchers must be aware of in order to make good decisions calling pitch signs.
For your convenience all 3 of these Bonus resources are included in the book.
Learn How to produce multiple pitchers and drive your league teams crazy. Hopefully they will catch on too, as we never have too much pitching…all for $7
This book is really overflowing with examples, tips and effective strategies and years of experience you will not find anywhere else.
This cram packed 8x11 full 64-page pitching guide books are absolutely loaded with pitching development strategies. You will use the same approach I used in professional baseball and proven to work at my high school teams
You simply plug in my strategy into any age level you coach and watch the endless supply of pitchers start evolving right in front of you. 'Never Run Short of Pitching' for only $7 – less than price of a couple nice meals at Chic-fil-et.
Develop Deep Pitching Depth:
BUY NOW
If all you do after reading this book is leave the game of baseball with more quality strike throwing pitchers with healthy arms then you will get your money's worth.
I do believe that you will get much more than a couple more pitchers.
I think you will be so much better equipped to teach and coach baseball pitchers when you begin to use the strategies in this book. You just might find that this is the best $7 invested you've spent coaching baseball.
BUY NOW eBook (PDF file) $7
Download eBook to your computer or mobile device.
Immediately after your purchase of Never Run Short of Pitchers: How to Develop Baseball Pitchers you can easily click to download your new eBook and start learning new pitching strategies, coaching tips and exclusive information within minutes.
The Pitching Guide Books come in Adobe PDF file format. Most newer computers come with the Adobe pre-installed. If your computer does not have Adobe Reader sofware, Install Adobe for FREE. 
The Pitching Guide Books: eBook comes with a No-Questions asked gaurantee!
If you are not totally satisfied with the eBook, just get a hold of me at Contact Me within 8 weeks of your date of purchase--and I will send back your 100% refund immediately.
Your eBook purchase it totally 100% secure and safe--and 100% risk free.
I use PayPal for processing orders but if you do not have an account with PayPal you can charge it on Pay Pal secure purchase page.
Your will have a total of 72 hours (3 days) and up to (3) downloads to take possession of your new eBook.
BUY NOW $7
---

COMPLETE Baseball Coaches Development Package

4 eBooks Special Pricing
$40 Value for $27

This OFFER is Limited Time

 Summer 2017
Click to See More Info


---
Pick Up the Complete Player Development Package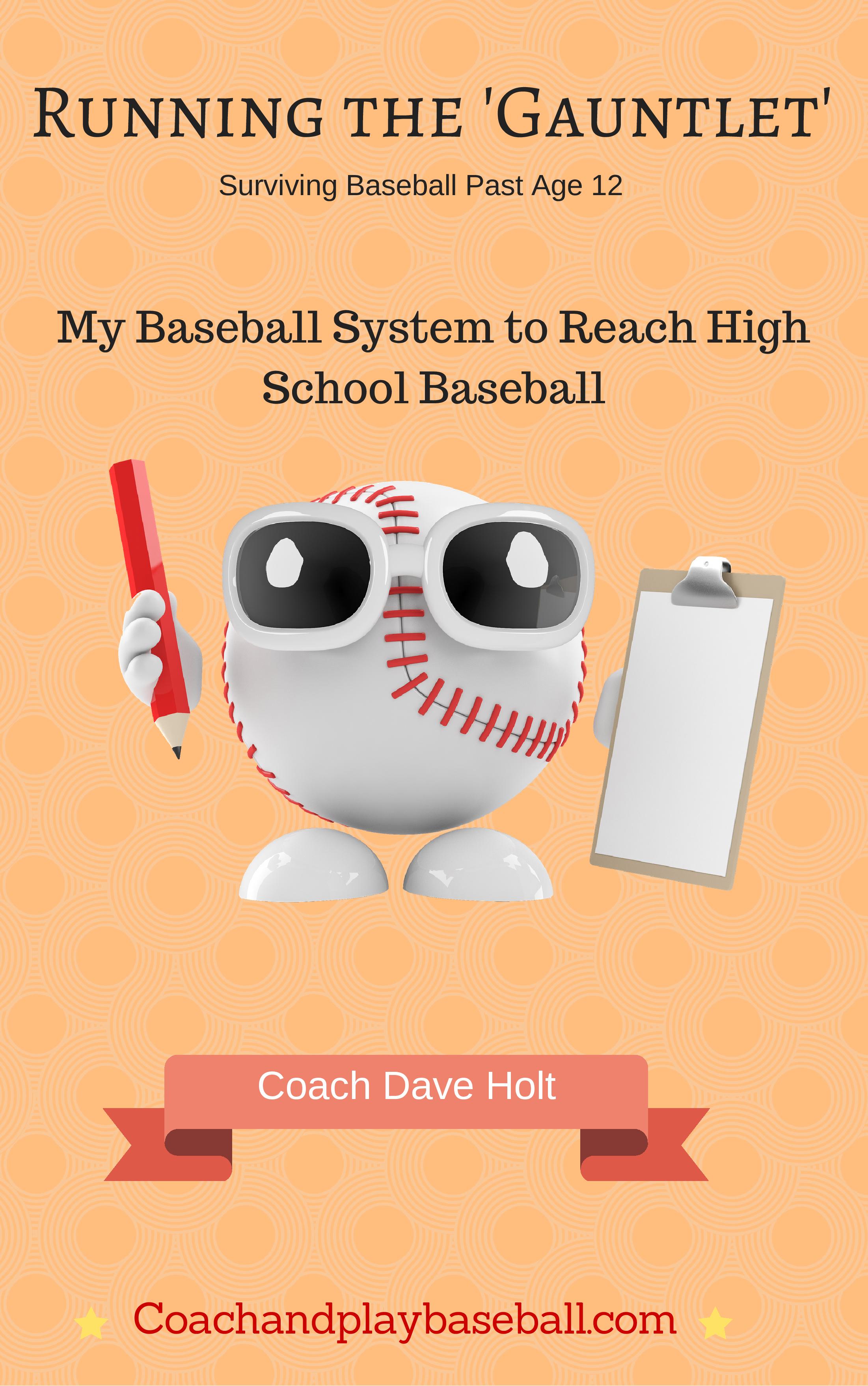 #1. 'Running the Gauntlet' Surviving Baseball Past Age 12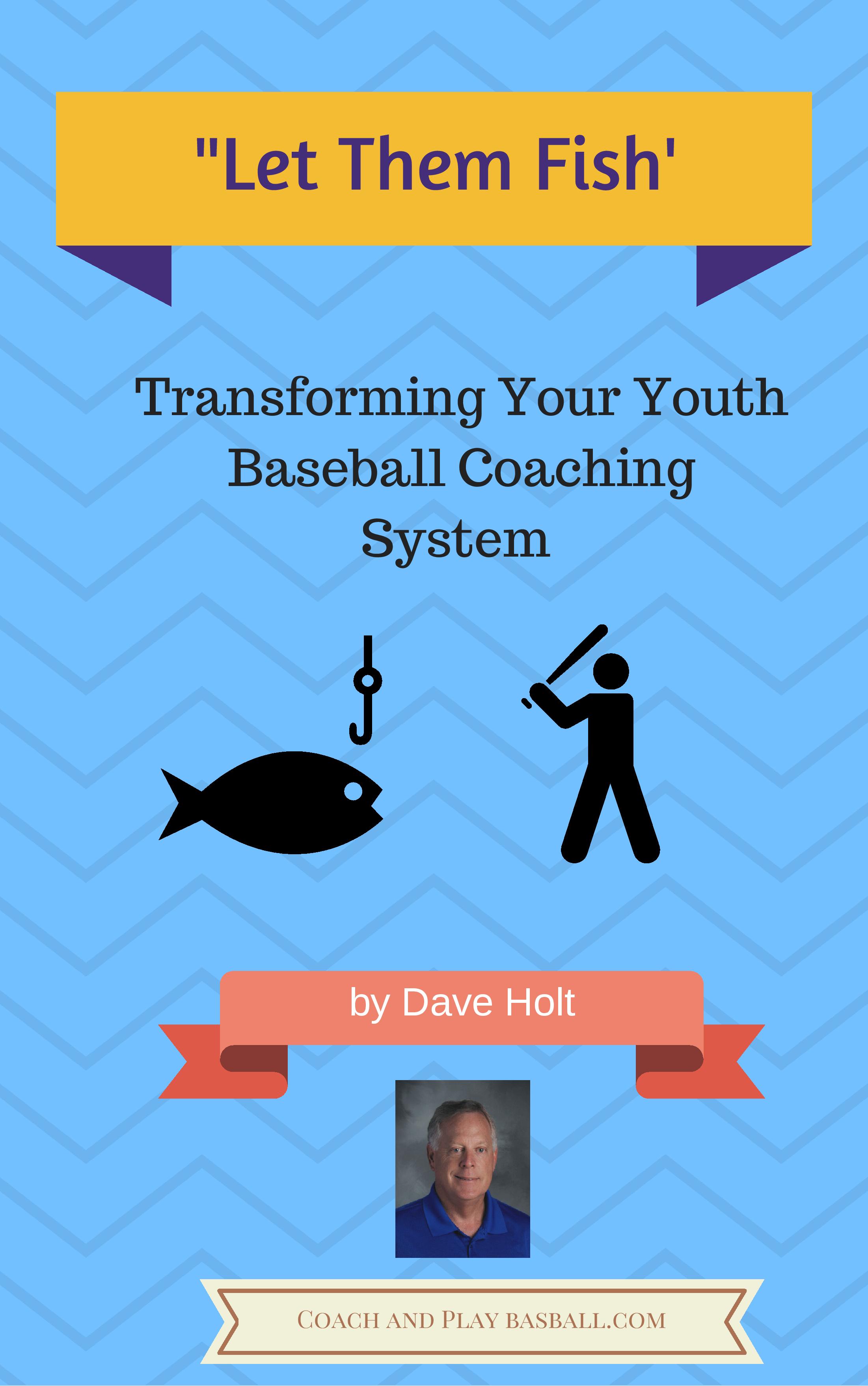 #2. 'Let Them Fish' Transforming Your Baseball Coaching System
---
All 4 eBooks Complete Player Development Package
#3 'Time to Shine' Baseball Coaches Practice System
#4. 'How To Build Your ULTIMATE Culture of Hitting'
---
Check out all the player development options available in this Complete Baseball Coaches Package.
---
Order Now: Limited Time 

$27 for All 4 eBooks


---
Check Out my 3 eBook Expert Baseball Coaching Series
You Go As Far As Your Bat Takes You
Take a look at these books and do some homework. If you want o get the 4 eBook Bundle package come back here and submit your order.
Back to Home Page from Pitching Guide Books
---

Baseball Impossible: Player Development Make-Over



Build Your Own Culture of Player Development


&
Increase Your Players FUN Level

6-DVD Video Set Building Your Complete Player Development System

Click to Order

Audio CD Format Click Here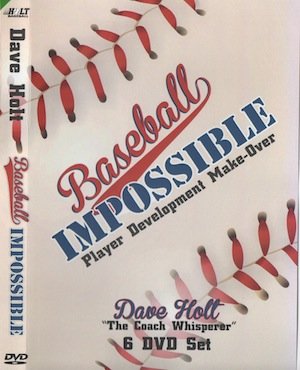 Coaching 6-DVD Box Set
Yes Dave, I Want to Help My Players Enjoy the GAME

Coaching little league baseball & youth baseball can be a blast or could be a  Tough Gig.

Who in their right mind would come back year after year and have teasing baseball practice and never improve their baseball skills? and get welled at by adults?
Baseball Coaching Videos:  Watch over 6 hours of tips on coaching approach, style, philosophy, and my unique player development system. 
Youth baseball carers are short-lived so lets make it count for our players. What do players really want out of playing baseball?
I want to find out more about the 6 DVD Player Development System

---
---