'Let Them Fish'
 Transform Your Coaching Style

You Will Never Coach the Same Again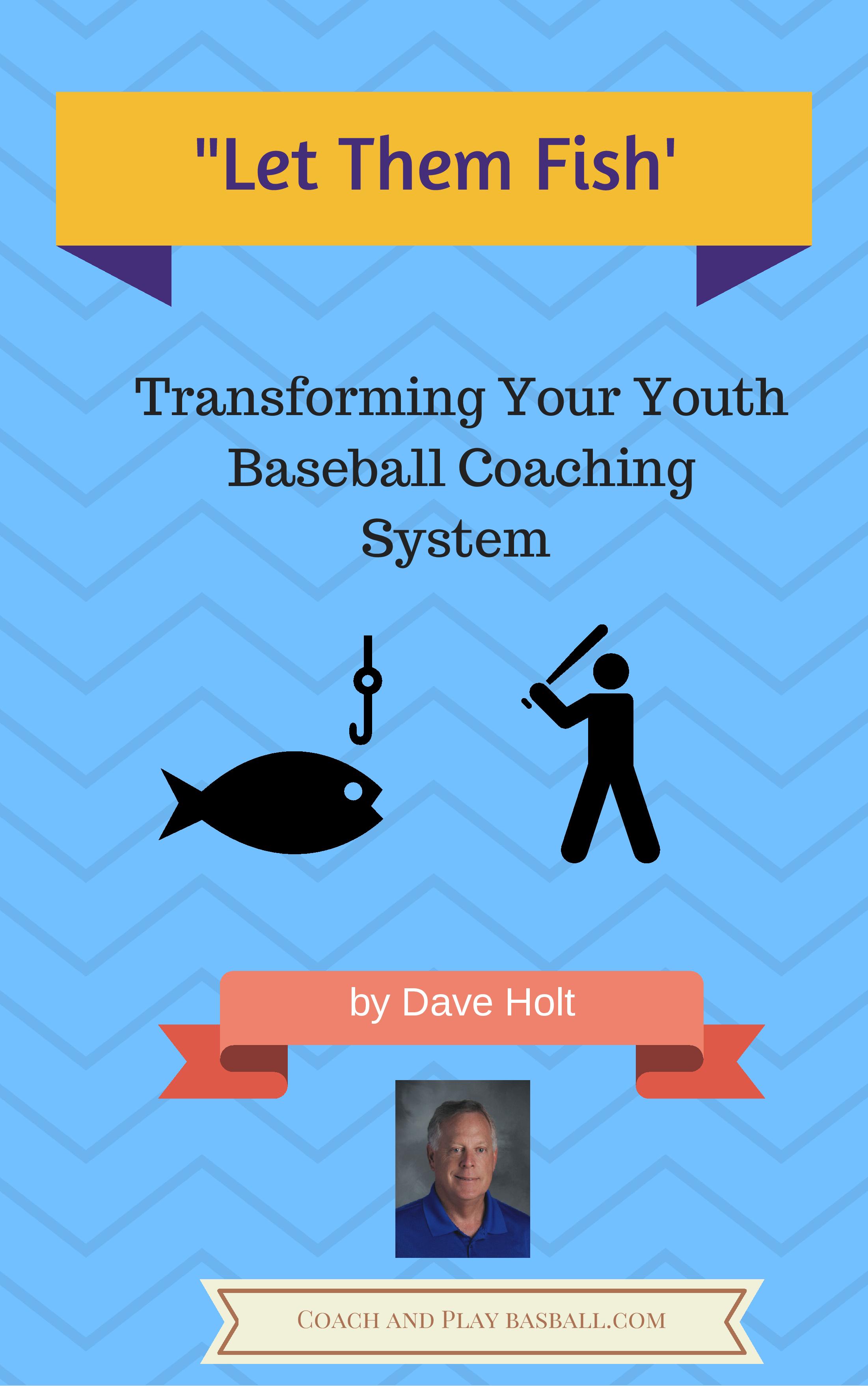 'Let Them Fish' Transforming Youth Baseball Coaching

It's Not Your Fault
No One Has Shown You the Way


"It's not where baseball takes you. It's what it teaches you."
Just about anybody today can put on the coaches hat and be called the 'coach'.
Unfortunately, we have such a vacuum of coaching training (only 5-10% have been through formal training) that coaches must rely on:
copying the coaches they had when they grew up
copying their current peers
looking on Youtube for the 'magic drill'
putting on a 'show' during games so you look like you are 'coaching'.
Rarely do our vitally important volunteer baseball coaches have the 'whole package'.
        usually it is one or the other....
Might treat kids good but lack any expertise in helping kids get better.

 Have some expertise but be a total 'jerk'. 
Most...
Have no concept of the 7 to 10 year process to develop players to reach past the post age 12 and older years  of baseball.  
Only look at the scoreboard and evaluate success on wins & losses.  

Had ZERO training in developing players to reach the 13 & 14 year old game on the bigger fields.
"Coach is just a term. It can be someone who is completely incompetent or a expert in training. It is a debatable term at best.

Most people who are addressed as coach, are not even qualified to coach. They are the position by default. They rely upon natural talent or skill sets taught by others.

A great true coach is a mentor. Someone you can respect, who makes you better, corrects your deficiencies in a respectable manner.

You yearn to give 125% and more for the Coach who is your mentor. They are far and few between, natural leaders, the person who influences and makes your life better, and helps you achieve more.

Do not let someone abuse you, intimidate, humiliate, or harm you in the guise of coaching. And do not let them harm others. Look for mentors to help you grow.

They are worthy of being called Coach." Milt Kreitzer.

What Is In the Book

This Is Your Guidebook That Changes the Game

For ALL Coaches and Parents


Here are some of the topics you will master after consuming the eBook.
Most of the stuff in this book is not available anywhere else.
It is like a coaches training manual and guidebook.
Increase the 'FUN-Ness'

"Why Do I Do What I Do"
"Roadmap to Success"

 

The 'E'-Word

 

"I Gotta Show em' What I Know"

 

"Let Them Fish"

 

"I Didn't Set Out to Make 12 Kids Miserable"

 

"Give Them Two Seconds of Nice"

 

Bad Stuff Will Happen "Managing Failure"

What Will Happen After I Read It?
A Major Transformation


Never again will you be the same coach or baseball parent after reading this eBook. The eyes you see baseball player development with will now be from an entirely different view.
Your players, your parents and your family will see a total transformation. The knowledge and tools you will acquire will allow you to see your role as a total player development 'guru'.
OK It is Time to Get Off the Bench  and Get in the Game

Now Only $10 


I talk to parents and coaches almost every day and hear their feedback. I know that parents and coaches have a upside down view of player development.
I get frustrated at the lack of training in youth baseball coaching.
I also know the best coaches WANT to get better. 
This is why I am so confident that this eBook will springboard you into a level of coaching and baseball parenting that you never new.
This book will empower you as a player development expert in the game. 
Some of What you will know after reading 'Let Them Fish':
Your role as a teacher and mentor
How to have parents buy-in to your system
the knowledge to build a system with class
Understand how to help kids manage failure
How to coach your own kid with success
Have courage to coach without having to put on a 'show'
Look further than just winning and losing
How to promote a 'love of the game' in your kids
Manage game coaching so you can 'Let them Fish'
How to connect with your players
Ways to deal with corrections positively
This is a sample of what to expect in 'Let Them Fish'

What About Your 'Expert Baseball Coaching' Series?


Yes! Save Big Time on ALL 3 eBooks
$30 Value for Only $19 Today


You might be ready to go all in, get more stuff and save money, too.
Why not get serious about being a top notch coach and baseball parent and get the Expert Series 3 eBook package. 
Less than $20 you can get: 
My 3-eBooks will be immediately sent to your electronic device for you to download. You have 3 days to simply download them to your computer and start going through the content. 
'Running the Gauntlet': The overview and 7-10 year process in the life of a youth ball player. What should it look like and what are kids up against? Where does winning and losing fit in? How will kids survive the game into their teenage years?
'Let Them Fish': My system to help transform the way you coach the game and relate to your players. Book will completely transform the way coaches and parents look at the role and purpose of the game of baseball itself.
'Time to Shine': My complete system to use practice and pre-game to develop kids to survive the middle school years and maybe penetrate the high school baseball funnel. The One TOOL that every coach needs is thoroughly explained here, too!
            p.s. Plus, my 5 favorite drills every team should have!
Expert Series 3 eBook Baseball Coaching Package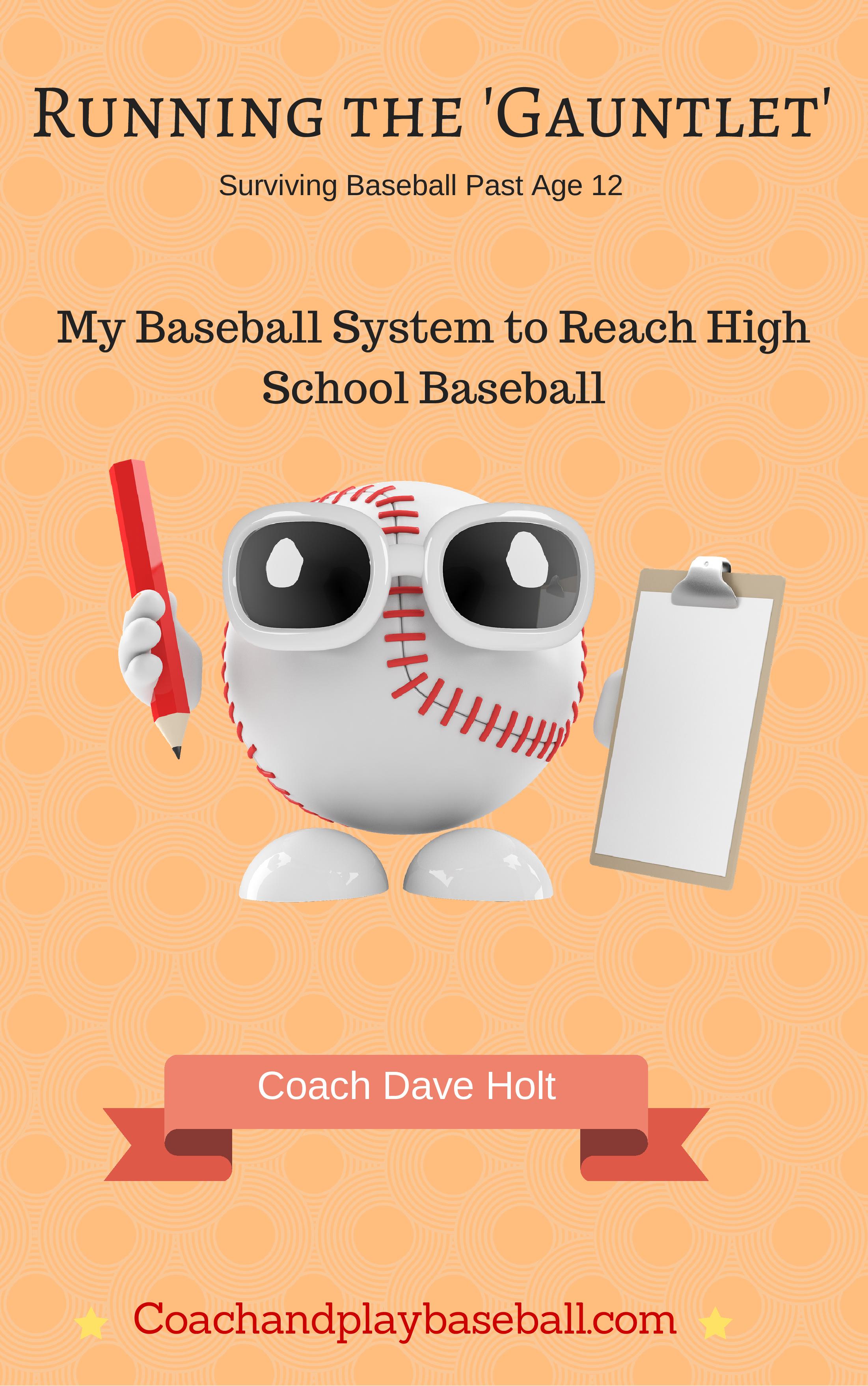 #1 'Running the Gauntlet' Surviving Baseball Past Age 12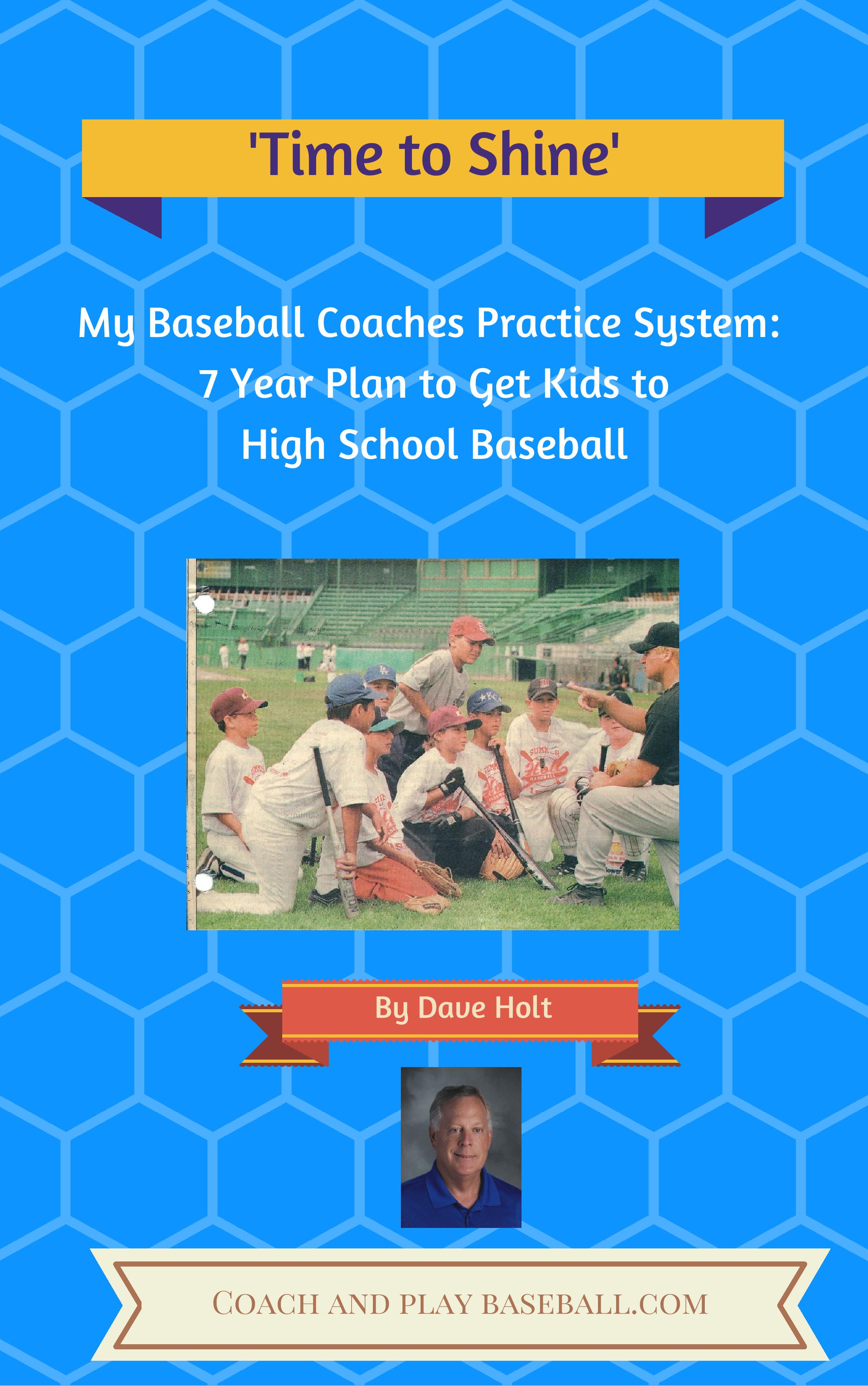 #2 'Time to Shine' Mastering My Baseball Practice System For Kids to Reach High School Ball
---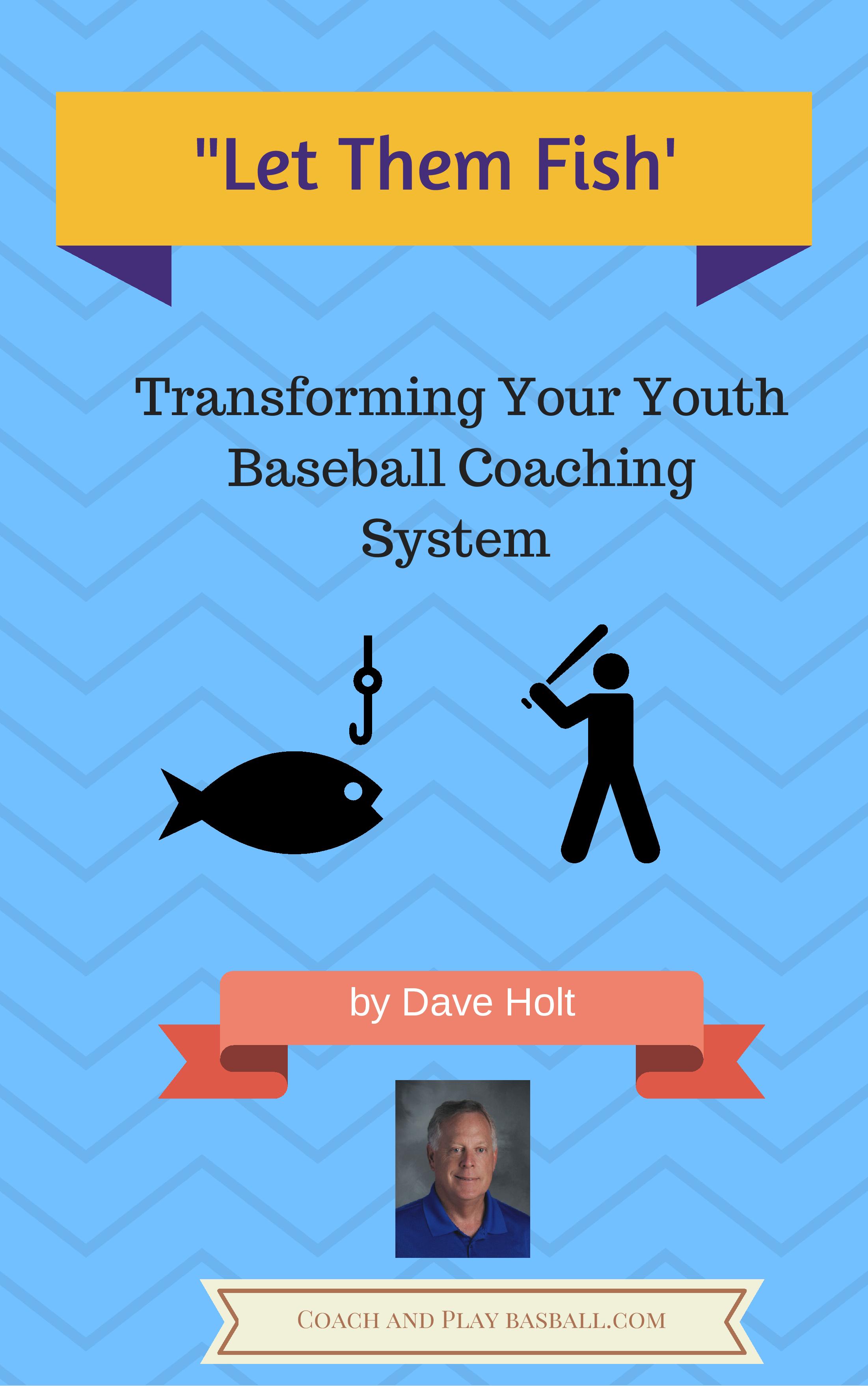 #3 'Let Them Fish' Transforming Youth Baseball Coaching
---
Each book has nearly 100 pages of content, but all are easy to consume and there is plenty of stuff that can be implemented immediately. 
Yes, coaches need coaching! If you are going to do it--then why not develop players like real baseball player development people do it?
Now you can! Now you will be able to see the big picture--youth baseball is a 7 to 10 year process. And this process is spelled out and waiting for you to get it started. 
Who Should Read it? Any coach or parent that wants to help their kids reach the highest levels of baseball and wants to leave a positive experience on the kids they get to coach.
Yes Dave! I want to check out 

If You Want to Really Save and Get Even More Stuff

'Complete Baseball Coaches Development Package

4 eBooks Bundled Package:

$40 Value for Only $27



Yes, we are tired of fooling around. We want to get serious about our kids playing baseball well past age 12.
We want to know the best system to get our kids through the 'Gauntlet' and well into the high school baseball funnel.
I am ready to go for it and order your entire 4-eBook series package. 
Yes, it is time to take my baseball development to another level!
Buy now ALL FOUR eBooks IN the:
'Complete Baseball Coaches Player Development Package'

Where Can I See

The 4 eBook 'COMPLETE Baseball Coaches Development Package'


Yes you get the 3 eBook Expert Baseball Coaching Series
and also
Build Your ULTIMATE Culture of Hitting, too.
For less than $30 you get the works. 
We all know the kids who hit the ball the best play the longest and have more FUN. 
Are you teaching hitters to hit the ball hard, far and often?
Do you know how to teach kids to hit the ball hard, far, and often?
Can you develop hitters like professional coaches do it?
You will know to how to Build Your ULTIMATE Culture of Hitting after reading this material.
It will be a game-changer for you and your players.
The 4 eBook COMPLETE Baseball Coaches Development Package
Get it NOW for less than $30
---
---
---