'Time to Shine' 
My Baseball Coaches Practice System
eBook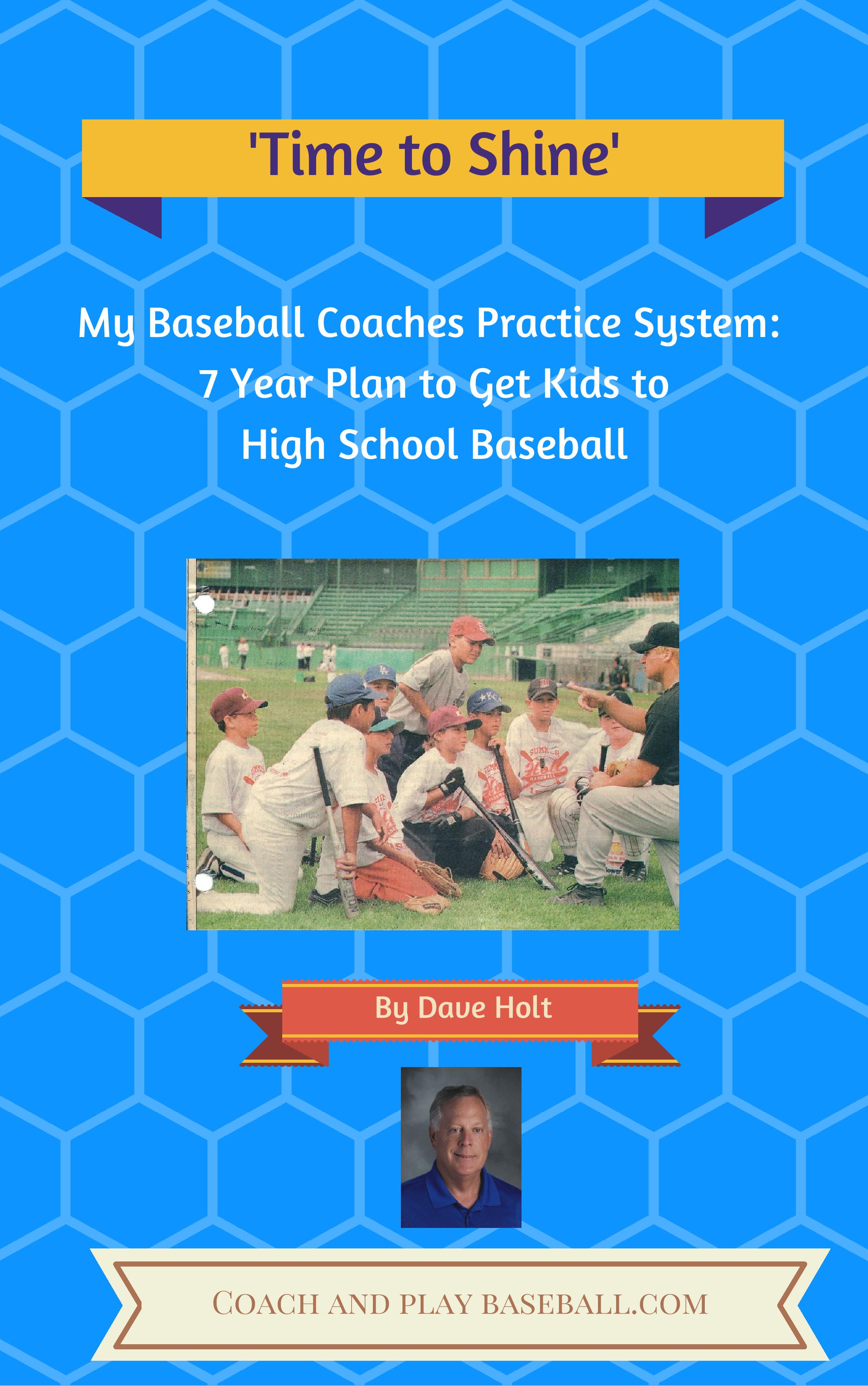 My Baseball Coaches Practice System
I look at player development quite a bit different than most folks in youth baseball.
I like the ballgames, but I LOVE practice time. This is my 'time to shine'.
This is when I can help my kids the most. 
I am a teacher first, then a coach.
I teach kids to fish--and 'Let Them Fish' during the games.
Baseball practice is my time to tell them and show them.
This Is a 7 to 10-Year War

My Plan to Get Kids to High School Baseball
Question: If we take a 5 year old and provide them with a player development system that would give them the best chance of playing High School baseball in 10 years...
What would the system look like?
Yes, this is not a short-term battle to see how many rings and trophies we have when we are 9 or 10 years old. 
This is a 7 to 10 year war. This is a decade of player development.
Which kids are going to be left standing when they are 15 years old?
Which coaches are going to implement a system for kids to reach the High School Baseball 'Funnel'?
What is going to sustain kids in baseball through the 'Gauntlet years (13 and 14 years old)?

One Tool All Coaches Need
Running Your Entire Organization


This book will show you a simple system that is 'Tried and True' to help develop your kids to survive the 'Gauntlet' (age 13 and 14). 
Most of our kids 'throw in the towel' and call it 'game-over' after age 12.
Why do kids stop playing after age 12?
Field gets huge using 90ft bases and 60'6" mound.
Physical Bodies are not able to mature in proportion to the skills needed on the bigger fields.
Inferior techniques and poor hitting approach (lack of quality coaching).
Kid's confidence is compromised and parental praise less common. 
Success if not as easy to accomplish.
Go to 'Must Have' Coaching Materials
If You Had One Tool to Use
What It Be?
You Could Look Like an EXPERT


You might have seen my Free One-tool Every Coach Needs about the format I use for planning my baseball practice.
Now it is time to put it into ACTION.
See how to put my practice plan into place.
My 5 favorite Drills
Batting practice like you have never seen.
Even if you are not an expert coach this will make you look like one.
Order Information
'Time to Shine' 
My Baseball Coaches Practice System eBook
Going 'Independent'
This System is Better


Ever thought about going independent?
Ever been frustrated at the current rec-ball formats? 
Ever wondered why we have to go blow an entire weekend and play 4 or 5 games  and 'beat' ourselves up chasing some rings, trophies and seedings?
Ever considered that the current All-star system is a big time-waster down an endless rabbit hole?
Could we use 'This Practice Format' and NEVER have to play another opponent?
Is it possible to achieve more production and development just playing with our own 12-player team?
Could we just play ourselves using 'this practice format' and produce better baseball players with less time and money?
Are we able to practice internally and just schedule some games with local like-minded opponents and increase our development?
Yes, Yes, Yes to all these questions!
Going Solo or Independent: Yes, you can get more mileage out of your organization by being the 'Rogue' team.
Using my 'Practice Format' you could literally get better, and faster just by practicing and playing with your own team (never have to play another opponent if you don't want to.)
Get Your Copy Now for $9 

or

Keep Scrolling and See the Entire Player Development Series



How Do I Start Winning

the "7 to 10 Year Journey" to Player Development? 



For the cost of lunch you can get your hands on your copy of 'Time to Shine' for $9 
This is your first step to helping your kids reach the higher levels of youth baseball. 
The eBook is about 100 pages in PDF form and will download to your electronic device after your payment clears.
I suggest you 'quick read it' and then go back and look at it again.
Try my practice system format and you will see immediate results in:
players will be energized
player motivation will increase
players will have a higher FUN-level
players get more reps
coaches look like experts
parents will see the fruits of the new system
Kids will learn more and get better, faster.
Throwing will improve.
Develop more pitchers.
Players loving to 'play' baseball
Stop searching the internet 'jungle'
These are just a few reasons to get hold of your copy of 'Time to Shine' and start transforming your players to win the 10 year war to reach high school baseball funnel!
Order Information
'Time to Shine' My Baseball Coaches Practice System eBook
---

No Dave, We Want to Take Our Teams to Even Another Level.


We Are Not Going to Keep Messing Around



We Want Your TOTAL
'Player Development System'

3 eBook Expert Coaching Series

Mastering the Art of Youth Baseball Development
You Don't Need to Keep Searching Anymore!


Your Plan: What is your strategy to help your players reach the High School Baseball Funnel?
Have You Thought About? How are going to help your kids survive the middle school age (13 & 14 year olds) era of baseball?
What Does Player Development REALLY look like? Does everything you do as an expert baseball coach/parent help the kids prepare for middle school baseball success?
Tired of trying to find the 'magic drill'? 
Drowning in the internet content jungle? 
It's not your fault...
First time we have put baseball coaching all in one place for you...
3 eBook Expert Baseball Coaching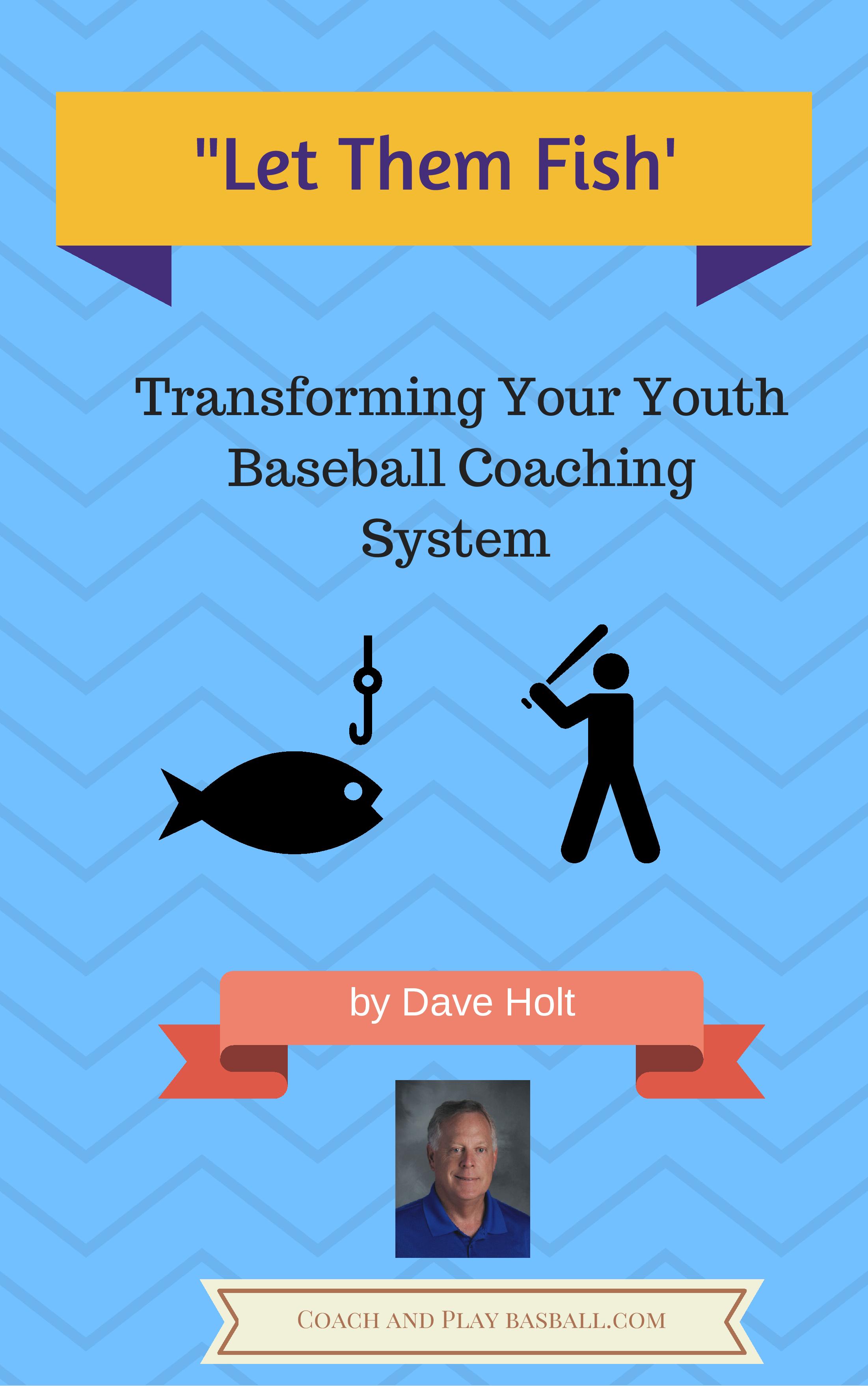 #2 'Let Them Fish' Transforming Your Baseball Coaching System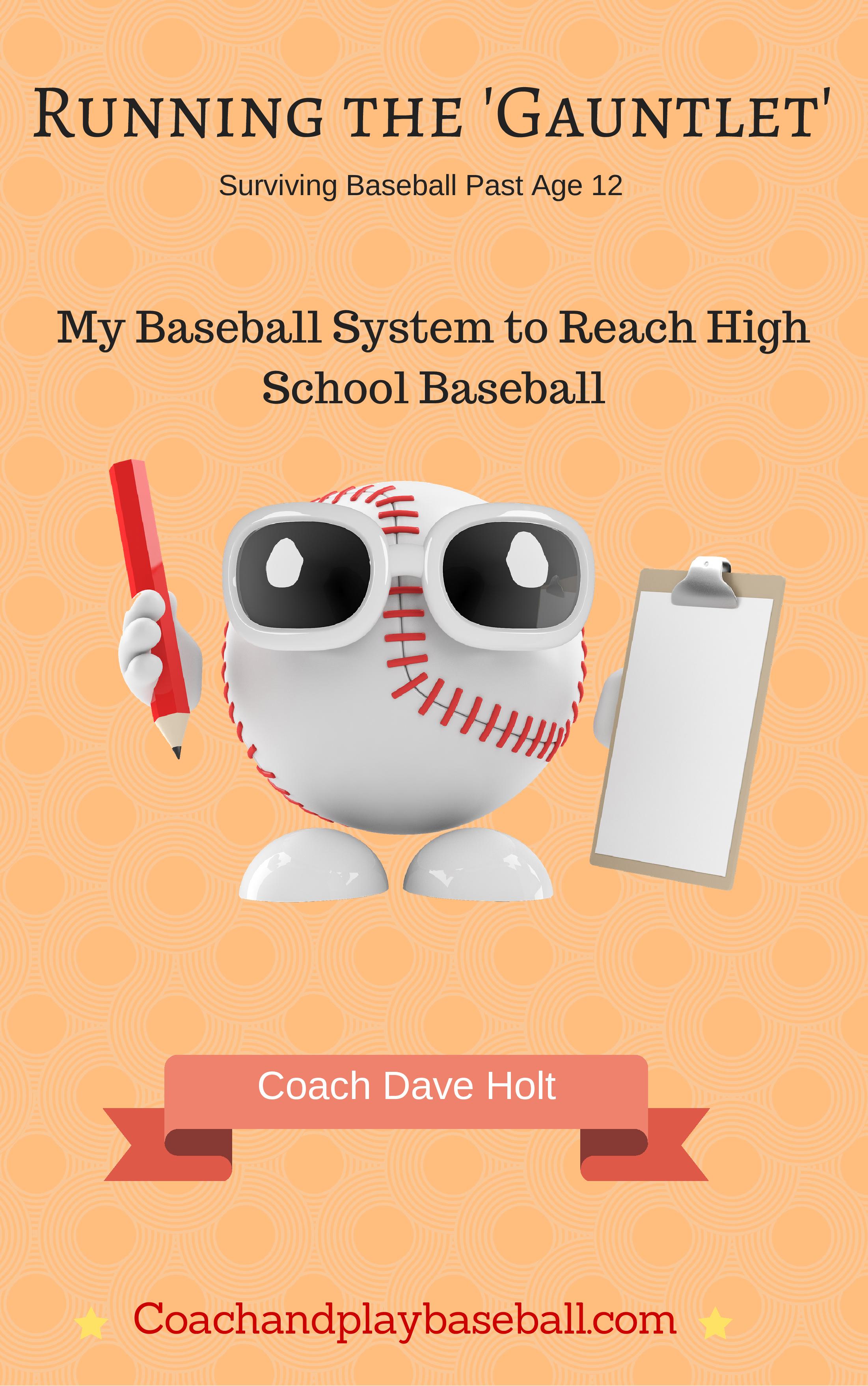 #1 'Running the Gauntlet' Surviving Youth Baseball Past Age 12
---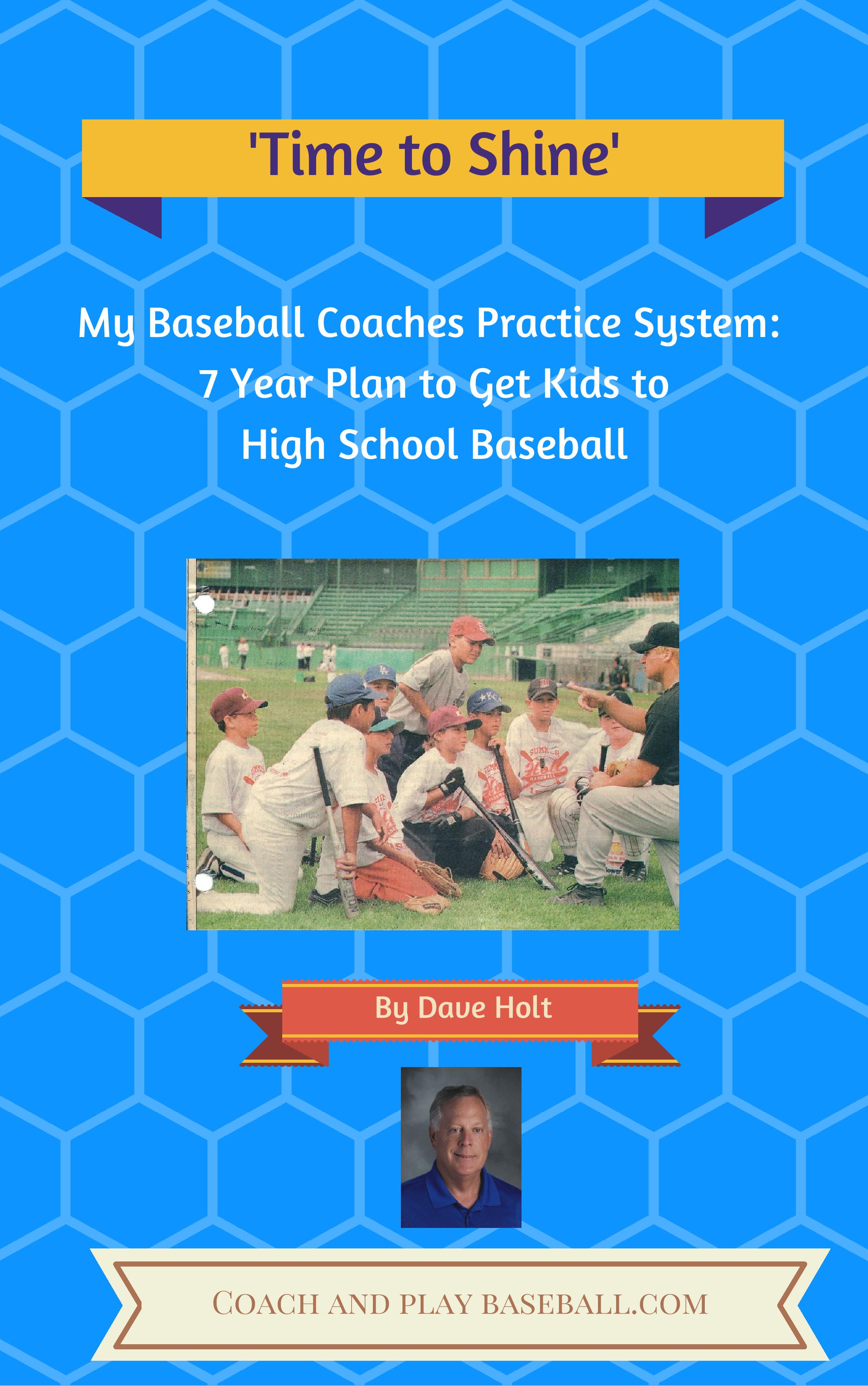 #3 'Time to Shine' Baseball Coaches Practice System
See the 3 eBook Expert Baseball Coaching Series ordering page
Yes, we are tired of fooling around. We want to get serious about our kids playing baseball well past age 12.
We want to know the best system to get our kids through the 'Gauntlet' and well into the high school baseball funnel.
I am ready to go for it and order your entire eBook series. 
Yes, it is time to take my baseball development to another level!
Buy now ALL FOUR eBooks 
---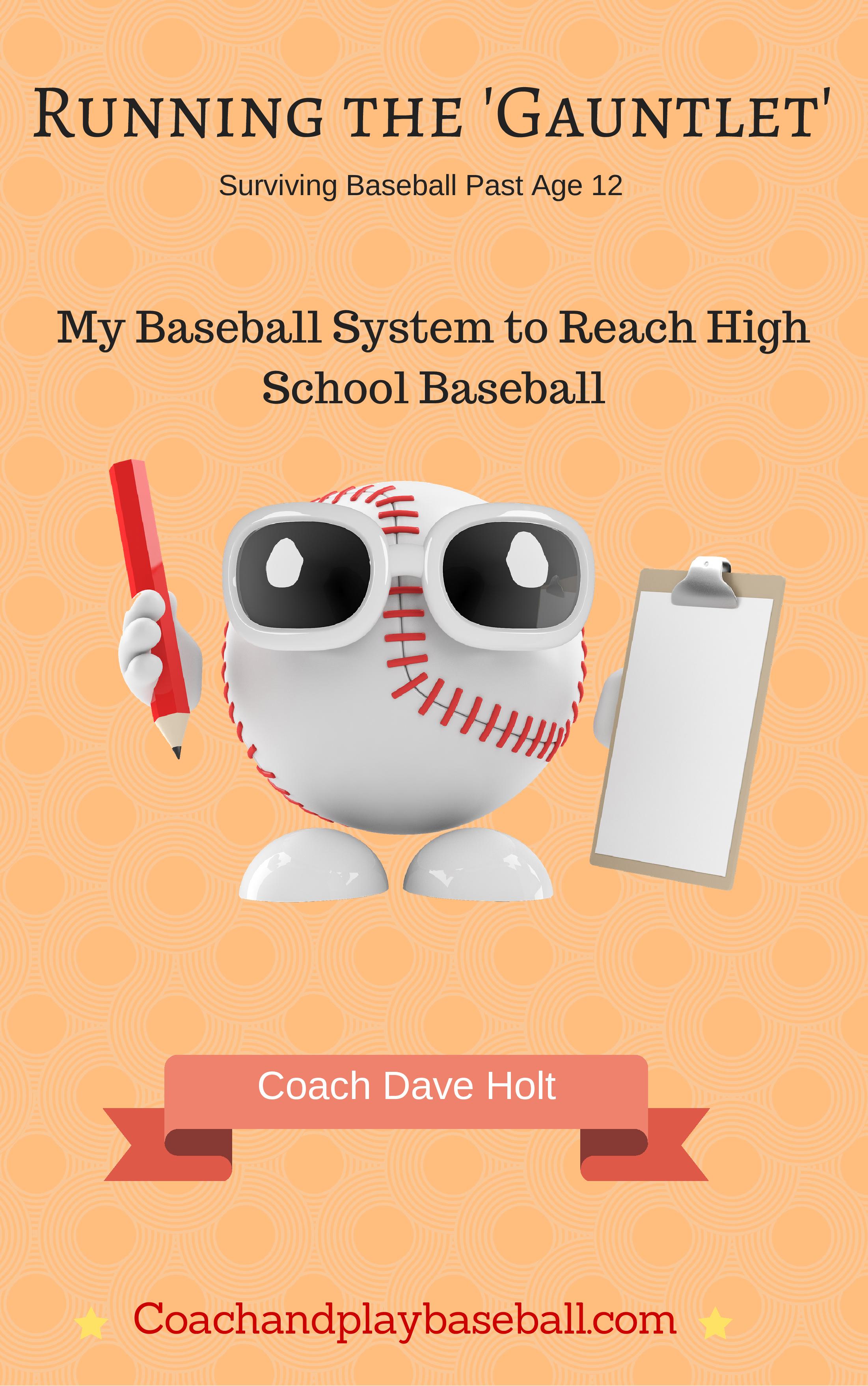 #1 'Running the 'Gauntlet'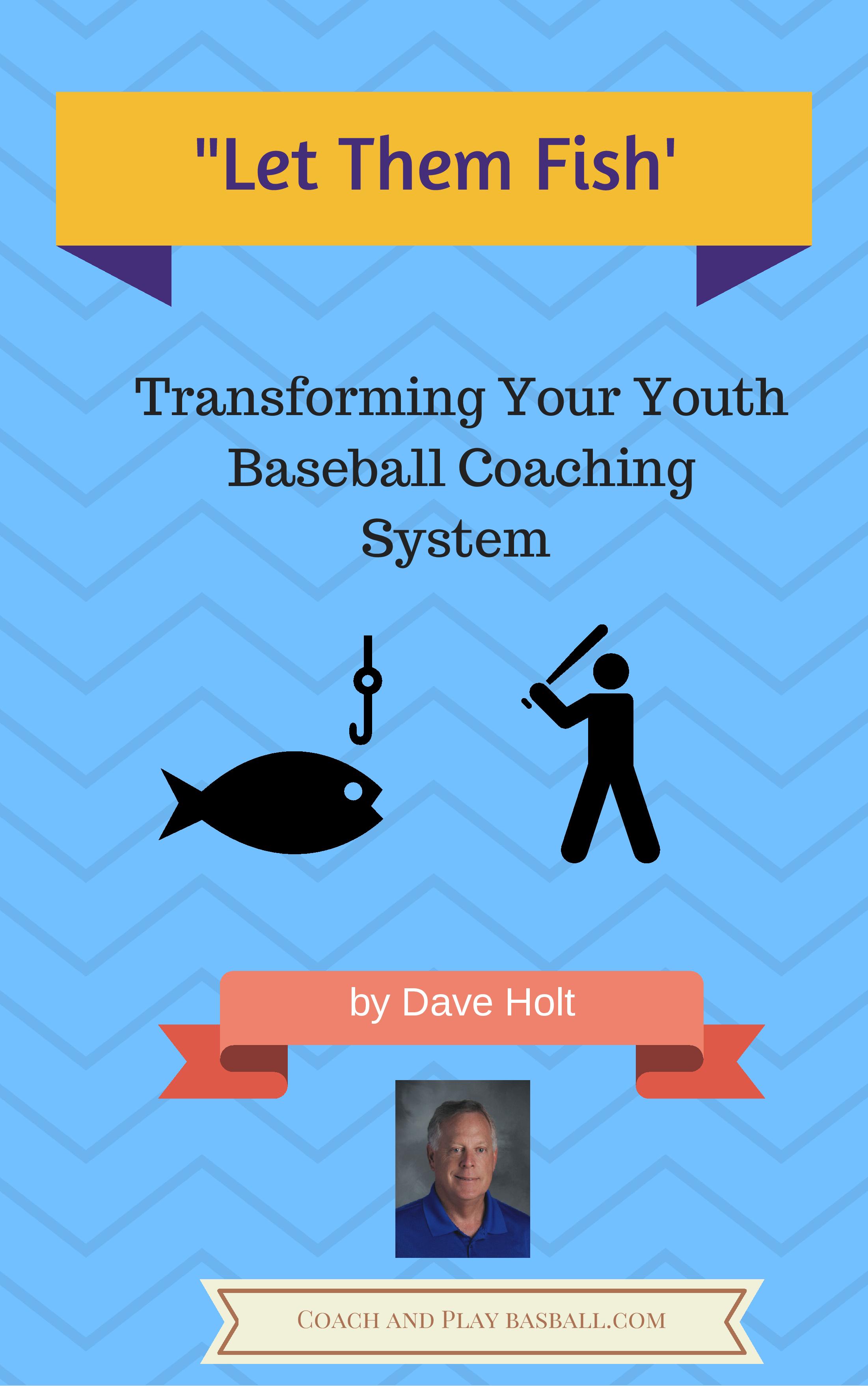 #2 'Let Them Fish'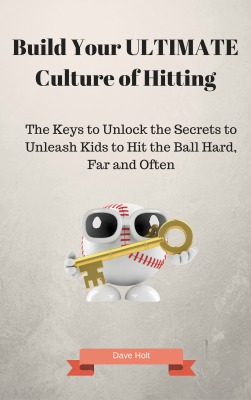 #3 'Build Your ULTIMATE Culture of Hitting'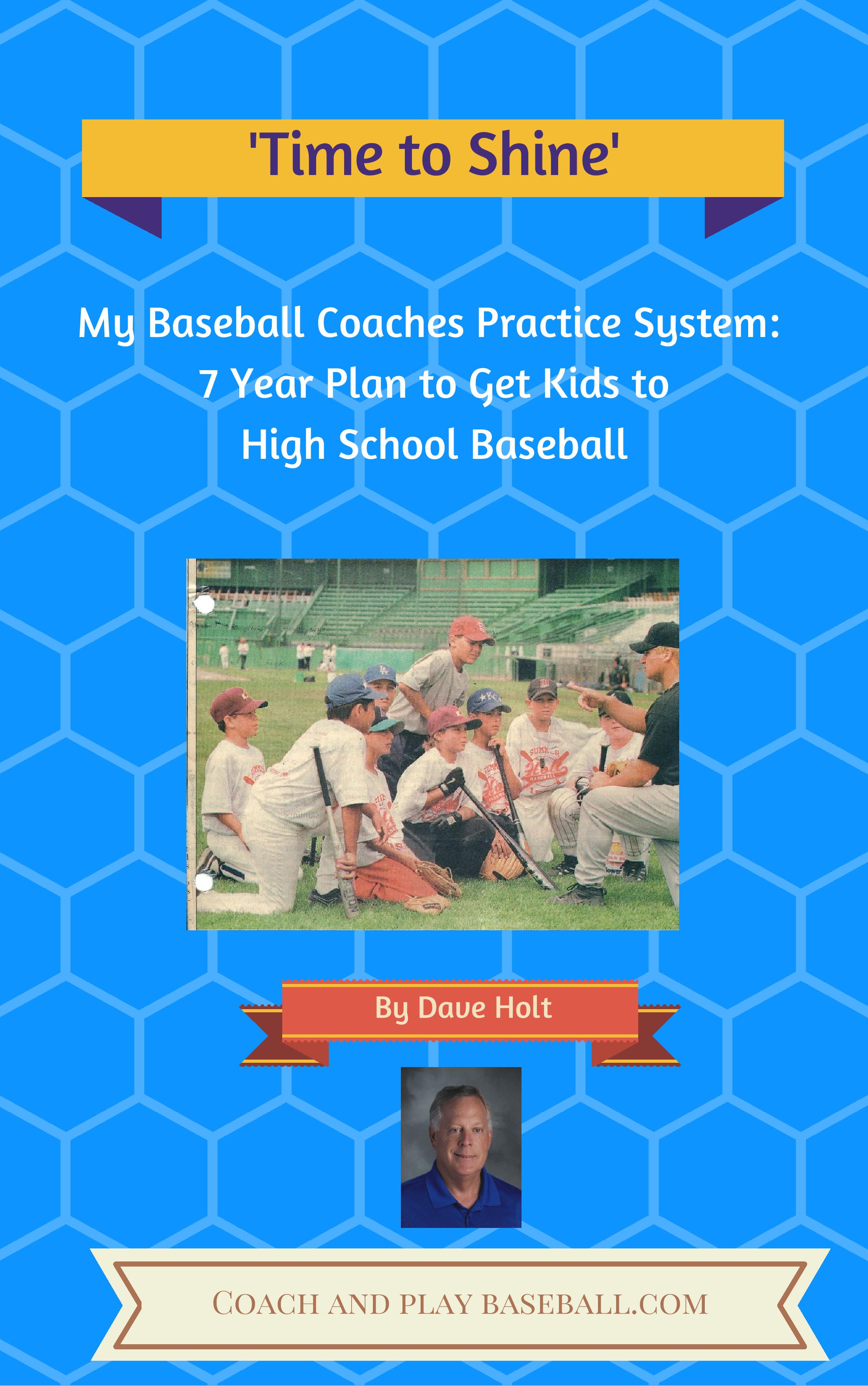 #4 'Time to Shine' My Baseball Coaches Practice System
---
---

All Right! I'm Happy to Send You My Complete System to 'Win the War'

 You Just Transformed Your Coaching!

You Will See Player Development Through a Different Set of Eyes

You Can Get ALL the eBooks Now!





You are awesome! Now you will have the complete collection of my 7 to 10 year 'war' plan to help your kids survive baseball into their teen years.
Yes, for $27 you have access to all 3 eBooks and the expertise to build a player development system for your kids that will transform your coaching approach.
But Dave, "I have never ordered an eBook?" 
I know, I was nervous too my first time clicking the buy button. It is safe. It can be saved on your devices as long as you want it. 
As soon as payment clears you will be notified by email with easy click instructions to get your copies immediately.
Dave, "I want to know more about each individual eBook before I purchase the entire four-book package."
Please click on the eBook covers and check out each book and what its purpose is. Yes, I want you to win this 10 year, decade long journey for your ballplayers.
When you read every one of the four eBooks and start implementing the systems and approach your coaching will be transformed into an awesome experience for you kids. 
But Dave, "I have been coaching for several years and I think I have this baseball coaching thing figured out"
Only 5-10% of coaches have been through professional training. I sure don't know everything about baseball coaching, but I do know what is 'Tried and True' and what works and doesn't work. 
My system is time-tested and will give you ammunition to win this decade long war to help more of your kids reach their high school baseball funnel.
Is This Four-eBook Series like a coaching course?
Well, yes and no. It is not set up as 'course' but it just as well could be. 
After going through all the material you will feel like you have been through a coaching course for baseball coaches.
You will be very much prepared to take your coaching to another level. Will you be an expert? Of course not in the way pro baseball coaches are. But, you will be highly qualified to run your own baseball organization and/or team.
Transforming your coaching approach--you will not look at player development the same, again. You will see through a different set of eyes from this time forward. 
But Dave, $27 is a little steep for my wallet. Is this really worth it?
What is it worth to you to totally transform your player development system into a 7-10 year journey for your kids to someday play high school or middle school baseball?
What is it worth to you to be able to 'Let Them Fish'? Teaching kids to be independently functional on and off the field?
What is the value of implementing a system that builds 'warriors', teaches 'grit', engages parents, develops high level hitters, plays with class, shows you a practice format that engages kid's interest level, understands the role of winning and losing, gives you communication skills, allows you to build your coaching style and approach that people are attracted to?
I cannot say what this is worth to you.
I can say your outlook on youth baseball will never be the same after you have a chance to go through the material. 

COMPLETE Baseball Coaches Development Package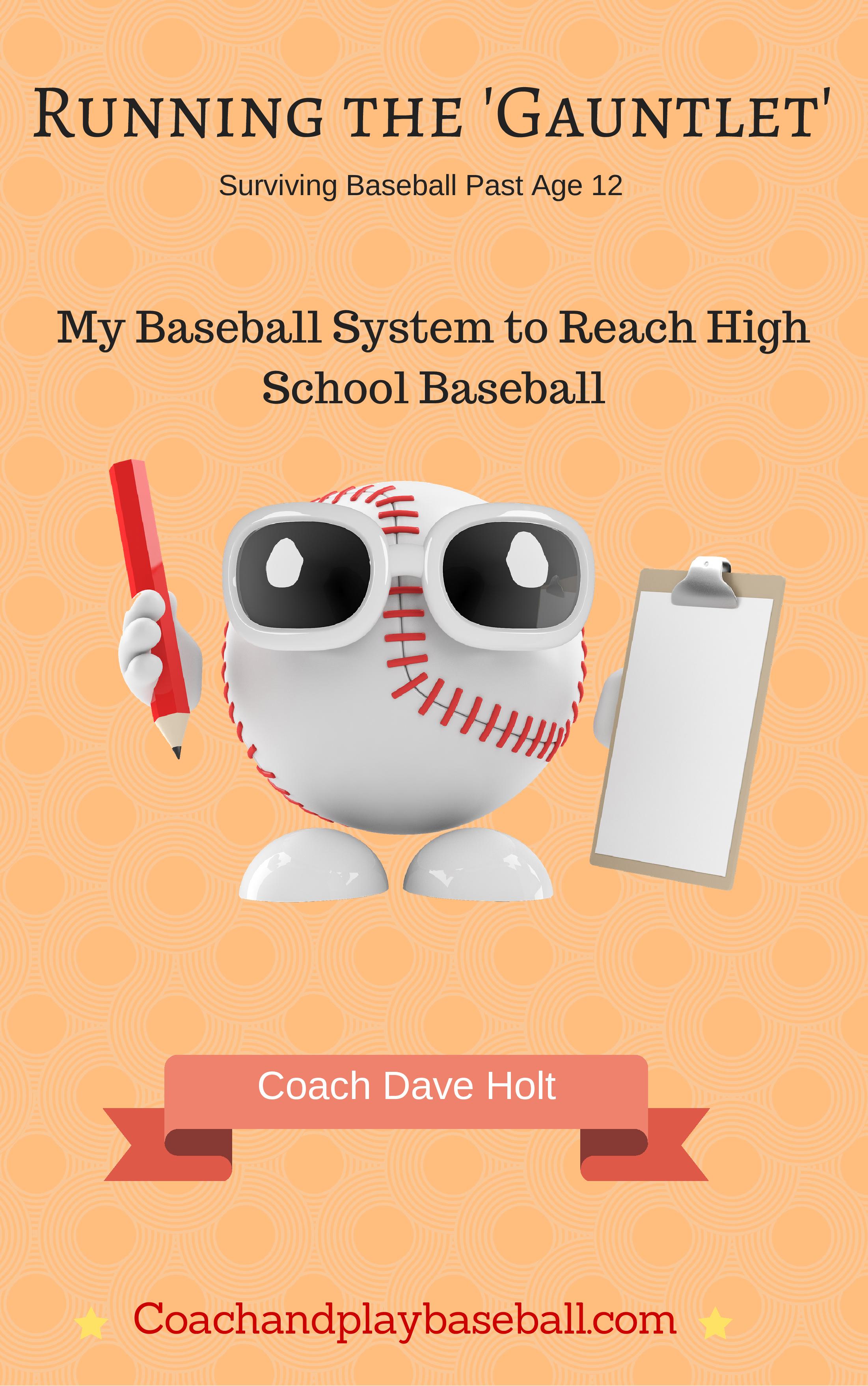 Running the Gauntlet: Surviving Baseball Past Age 12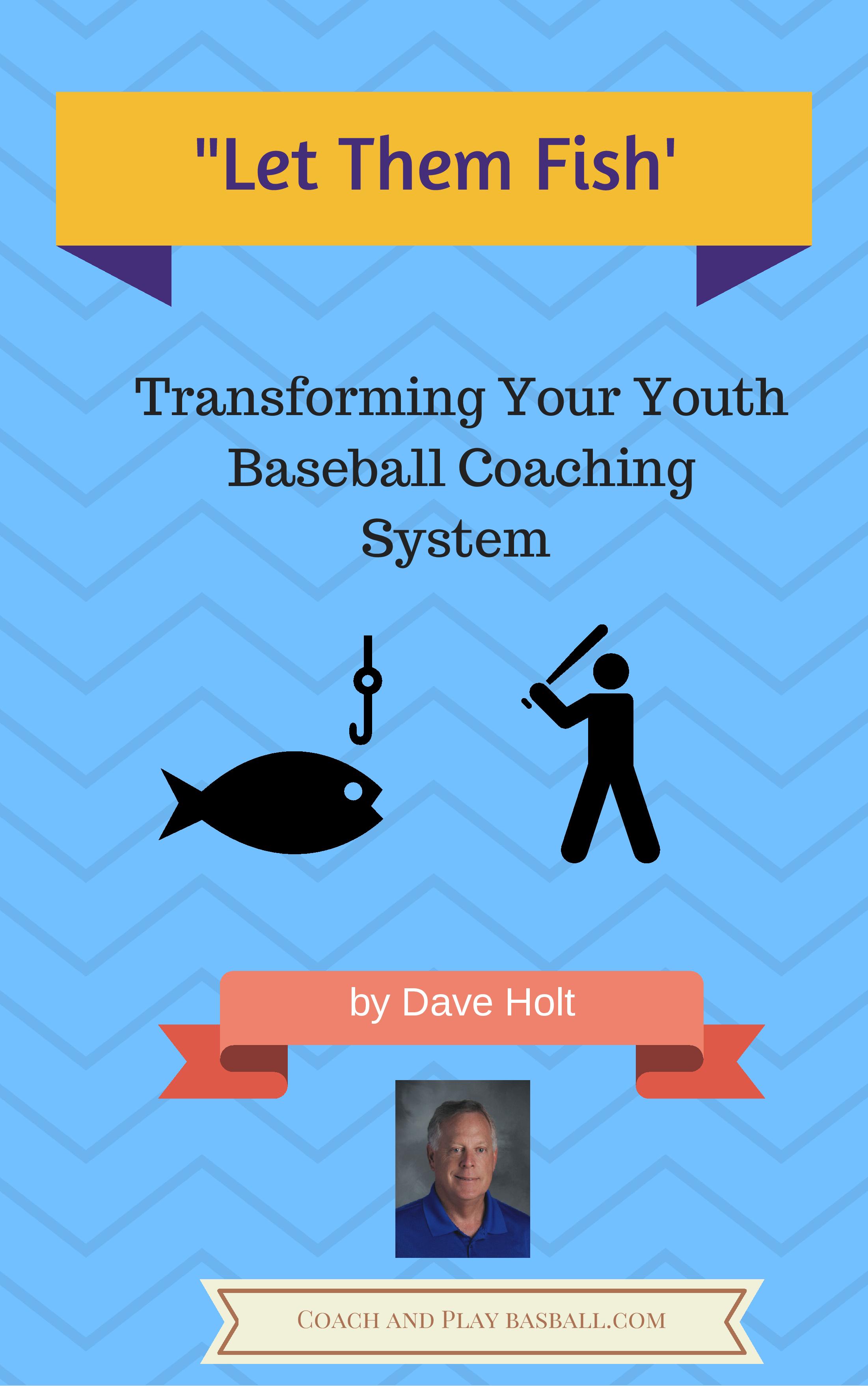 'Let Them Fish' Transforming Your Youth Baseball Coaching System
---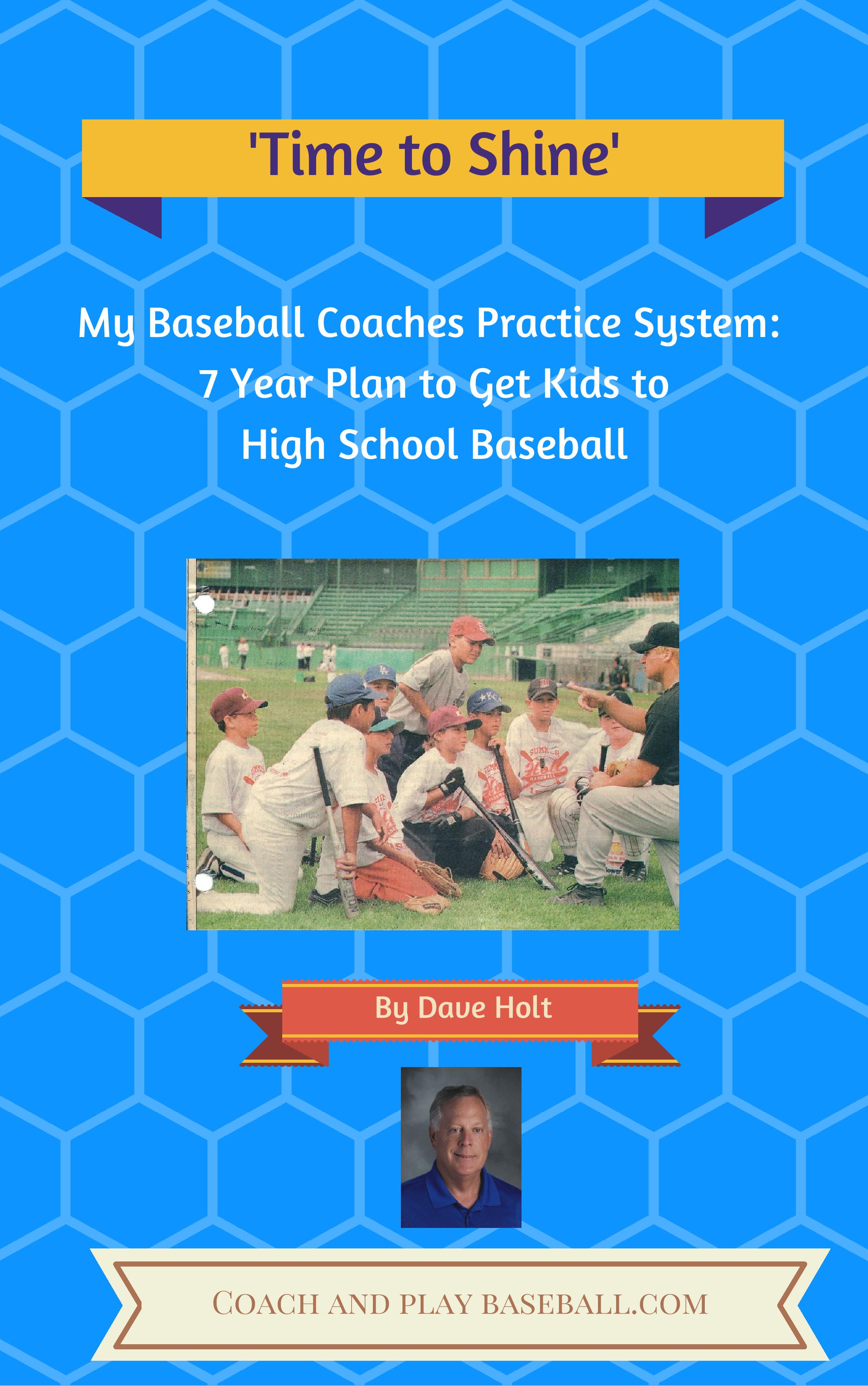 'Time to Shine' My Baseball Coaches Practice System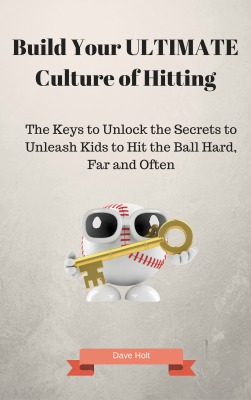 Build Your ULTIMATE Culture of Hitting
---
Yes, your outlook and approach to coaching youth baseball will never be the same. The 'Tried and True' systems are time-tested and will work for you too.
Stop fighting the immediate 'battles' and start your strategy to 'Win-the-War'.
You can be a game-changer coach and help get your kids to the highest levels of youth baseball and the High School baseball funnel!

Thank You for Your Service to Youth Baseball!


Thank you for your service to baseball. And helping kids 'Win-the-War' (not really a war-war with bullets and stuff--but it is a tough and difficult road to make it through the 'Gauntlet' years (13 & 14). 
Many kids will not make it past age 12 and will move on to other productive and noble things. We just want to help as many as possible survive the game and love the great game of baseball.
Thank you too for joining our community of baseball player development folks!
 Frequently Asked Questions 

Never Ordered an eBook?
Ya, I was nervous too at first.


Q: How do I download my eBooks?
A: After you click the 'submit' button and your payment is processed you will be able to open a link to download the eBooks. You have plenty of time to download the eBooks to your computer or device.
You have 72 hours (3) days, or up to (3) downloads. Just save the file to your PC or Mac. You will need 'Adobe Reader' installed so if you need the link I have it on the info pages and it is FREE.
Q: What is Your Guarantee on your products?
I offer a 60 day money back guarantee on the products. I have not had any returns yet but all you have to do is contact me by my website email or call me and we will make it right for you.
Q: Can I purchase your eBooks in another format besides the download?
A: If you are not comfortable with online ordering (PayPal is very good though) just email me and you can send a check by regular mail and I will email the eBook files to you. Its pretty easy.
Q: I have never downloaded eBooks. Is it safe?
A: Really safe. eBooks are becoming more and more acceptable and popular. 'Adobe Reader' is very easy to use and is widely popular as a software package (and it is free) which most newer computers have installed. Adobe Reader keeps the words locked in place so you do not get a jumbled up book. It is like the pages are photographed so everything stays in place when the books download.
What should I do right after I purchase?
A: Follow the download instructions. Its very easy. Just remember to save the eBook files to your computer. No worries if you forget--just email me and I will send you the eBook again.