Hey Friends ... sign up for my newsletter and get my
FREE Practice Checklist
---
Teaching Baseball:


Introducing

Tips Top Coaches Use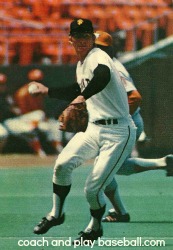 Youth coaches teaching baseball cannot fool the pros.
Top baseball people can show up at a ball game and instantly know if coaching skills display evidence that there any knowledgable proof of teaching baseball going on.
One can just look at the little things like how the players get on and off the field. How do the players conduct themselves around the dugout and between innings transitioning during the pitcher and catcher warm-ups.
Youth baseball coaches are not expected to be experts by any means. You can have an edge though if you do pick up on the little things that real baseball people know. 
When you are mentoring baseball coaching tips keep in mind how teams and players in higher levels of baseball do things. The professional baseball players are taught how to play baseball the right way. The pro coaches know how to manage their players and know how to build confidence.
Baseball Tips for Coaching Baseball
Infielders and Outfielders


Teaching Baseball the Insiders Know Quiz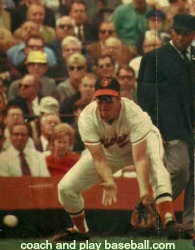 There are many little teaching baseball items you want to be able to share with your ballclub. Many of these baseball tidbits and tips are invisable for a youth baseball coach unless you are told about them. 
Do you know the proper hops to try and catch a groundball on?
Where is the best place in the baseball glove to catch the ball?
 What position in the baseball glove should your hand be in?
What huge responsibility does the firstbaseman have between innings?
Why should players and coaches refrain from between inning 'huddles'?
Plenty of more in-depth answers to these items and more are readily available by checking out the options here.
More Hard to Find Baseball Tips

How Are You Teaching the Game of Baseball?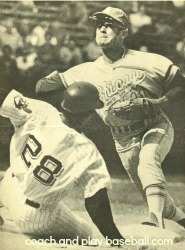 Holding runners on second base: As soon as I see the shortstop or secondbaseman standing on 2B holding on the runner I know we have a problem.
We have baseball coaches that need to wake up a bit. Have you ever seen a major league infielder stand on 2B holding on the runner? Then why do we teach baseball and have them stand on 2B holding on the runner?
Don't you see the 'hole' we are leaving in the infield? 
I see the same thing with the thirdbaseman standing on 3B while the pitcher is pitching. The only player who hold the runner on is the firstbaseman---and when the pitcher pitches you should shuffle off the bag and get in position to be a fielder. 
For more vital teaching baseball knowledge please take a look here. 
You will find dozens and dozens of helpful ways to pass on knowledge of the game of baseball. Nobody expects youth baseball coaches to be experts. You can do a little homework and give your players a few tidbits here and there to help them along for sure.
Where do players put their gloves in the dugouts?
Where to leave your 'at-bat' before taking the field.
How do infielders take their warm-ups between innings?
What are centerfield and firstbasemans between inning jobs?
How do players discard of bats and helmets?
How do players get their gloves and hats when they are left on base after the third out?
What do pitchers and catchers do between innings?
When is the only time infielders throw 'on the run'.
What is the proper technique for throwing on a chopper, bunt or charging a slow roller?
You have the opportunity to pick up answers to all these items and more by exploring here.
Teaching Baseball:


Stuff All Players Should Know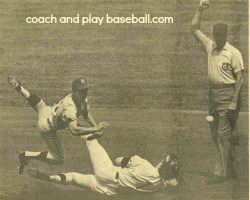 These are a few dynamic baseball coaching tips for players at any age. Start them in t-ball. Continue the teaching process instructing baseball tips into little league baseball, travel baseball, pony leagues, Babe Ruth Leagues and high school baseball.
A professional baseball person can smell a baseball coach that has been around a mile away. Teach your youth baseball players the right way to play the game. Teach them Stuff all players should know.
Return to Baseball Coach Tips from Teaching Baseball
Return to Youth Baseball Home
---
---

Baseball Impossible: Player Development Make-Over



Build Your Own Culture of Player Development


&
Increase Your Players FUN Level

6-DVD Video Set Building Your Complete Player Development System

Click to Order

Audio CD Format Click Here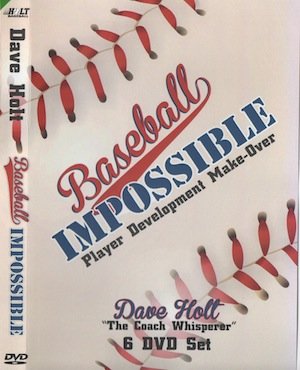 Coaching 6-DVD Box Set
Yes Dave, I Want to Help My Players Enjoy the GAME

Coaching little league baseball & youth baseball can be a blast or could be a  Tough Gig.

Who in their right mind would come back year after year and have teasing baseball practice and never improve their baseball skills? and get welled at by adults?
Baseball Coaching Videos:  Watch over 6 hours of tips on coaching approach, style, philosophy, and my unique player development system. 
Youth baseball carers are short-lived so lets make it count for our players. What do players really want out of playing baseball?
I want to find out more about the 6 DVD Player Development System

---
---