Hey Friends ... sign up for my newsletter and get my
FREE Practice Checklist
---
Youth Baseball Pitch Count
for Pitchers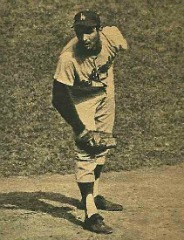 Why do you monitor youth baseball pitch counts? Easy. You are looking out to protect your baseball players from arm injuries in baseball.
Injuries in youth sports have significantly increased in recent years. Many adult ballplayers with a history of baseball injuries can be traced back to poor youth pitching practices.
Many of the pitching injuries in baseball can be prevented if we take a real close look at ways to reduce the risk of youth pitching injuries in baseball.

Pitch Counts to Avoid Pitching Injuries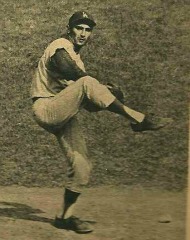 In order to reduce the risk of baseball arm injuries pitches are counted and monitored in high school, college and professional baseball pitchers by pitching coaches.
Studies by the American Sports Medicine Institute (ASMI) published in 2002 in the American Journal of Sports Medicine showed a close correlation in the number of pitches thrown and the risk of elbow or shoulder pain in youth players. They went on to say that the presence of joint pain can often lead to more significant serious joint pitcher injuries.
That led the ASMI in 2006 to work with the USA Baseball Medical & Safety Advisory committee to recommend tracking the number of pitches thrown for youth baseball. In the event that the local youth leagues, rec leagues, and little leagues did not enact pitch counts themselves they came out with recommended youth baseball rules which included little league pitch counts.

Pitch Types & Youth Baseball Rules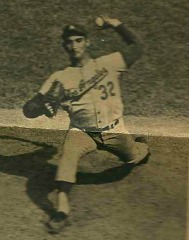 Often youth baseball rules do not cover pitch types. The ASMI and top sports medical doctors and experts state that youth baseball injuries and especially youth pitching injuries have increased with pitchers who throw breaking pitches at an early age.
Curveballs, sliders, cutters, cut fastballs should be avoided in youth baseball until players reach well into puberty ages. This is one of the baseball fundamentals to help players avoid pitching injury.
Beware of overzealous coaches trying to win-at-all-costs that are teaching baseball fundamentals to young pitchers and making them throw curveballs before they are physically developed.

Pitcher Injuries in Baseball
Playing Positions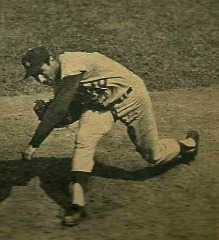 How many times has a pitcher reached their little league baseball pitch count and the player goes right over to play shortstop? We are all guilty of this probably.
Naturally, baseball coaches are not thinking of pitching arm injuries in baseball. No, we are thinking 'How can we win this game?' I'm not going to put my best players on the bench. They would think I was a fool and terrible coach….and oh my, we might even lose.
So, you follow the youth baseball rules and remove the pitcher properly. You are monitoring pitch counts. But, you are still risking youth baseball injuries.
Why? The player is still playing a high demand position that will require long hard throws. If you are really looking to prevent common arm injuries in baseball then the player should go sit down for awhile.
Bring them back as a designated hitter, first base or a non taxing throwing position in youth sports baseball.

Youth Sports Baseball Showcases
Showcases are a place where pitchers can really show their stuff. College coaches and recruiters are on hand to look at players' skills and baseball fundamentals.
Unfortunately injuries in youth sports can come out of these showcases. Pitchers risk pitching injury when overthrowing and trying to impress scouts. They may have just pitched the day or two before and the pitching arm may be tired.
Injuries in Baseball
Playing on Multiple Teams
Often players will play during the week in local rec leagues and little league. Then they join a travel team and play four games over the weekend.
Youth baseball rules cover one organization but do not carry over to a travel ball team. Youth baseball injuries in can increase in risk if players are pitching during the week and also on the weekends.
Take caution with players that play on multiple teams and look at their total pitches thrown for the week.

Youth Sports Baseball Year-Around
Some players choose to specialize in youth sports. Year-round baseball and youth select baseball has grown in recent years. Players are able to play in organized leagues and tournaments all year long.
Most baseball experts recommend a period of at least 3 months of rest from a large amount of overhand throwing during the year.


Go to Pitch Count USA Baseball Recommendations
Return to Pitching 101 from Pitch Count
Back to Youth Baseball Home 

---
---

Baseball Impossible: Player Development Make-Over



Build Your Own Culture of Player Development


&
Increase Your Players FUN Level

6-DVD Video Set Building Your Complete Player Development System

Click to Order

Audio CD Format Click Here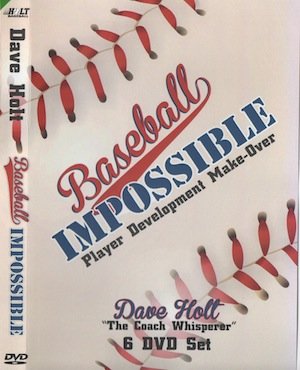 Coaching 6-DVD Box Set
Yes Dave, I Want to Help My Players Enjoy the GAME

Coaching little league baseball & youth baseball can be a blast or could be a  Tough Gig.

Who in their right mind would come back year after year and have teasing baseball practice and never improve their baseball skills? and get welled at by adults?
Baseball Coaching Videos:  Watch over 6 hours of tips on coaching approach, style, philosophy, and my unique player development system. 
Youth baseball carers are short-lived so lets make it count for our players. What do players really want out of playing baseball?
I want to find out more about the 6 DVD Player Development System

---
---