Hey Friends ... sign up for my newsletter and get my
FREE Practice Checklist
---
Youth Pitching: How to Train an Endless Supply of Pitchers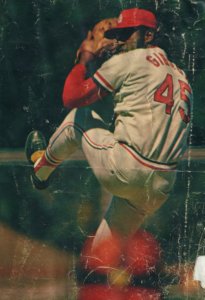 "We do not have enough youth pitching this year. " Or "We don't have a good pitcher this year." "Houston, we have a problem."
Not having enough pitchers is likely the baseball coach's fault. It is your fault. Find one. The responsibility to have plenty of youth pitchers is the job of the baseball coach.
Developing plenty of young pitchers and teaching proper pitching mechanics is on the very top of the to-do list for all baseball coaches. For a baseball coach this is one of the important baseball pitching tips in building a baseball team.
You could be in for a long and ugly season if you do not make finding and developing young youth pitchers as a top priority.
From little league pitching to high school baseball pitching you need a system to develop and train youth pitching. Some baseball coaches are always building for next year. When does next year ever get here? But a good baseball team is usually built.
Who Wants to Pitch?
How to Find Youth Pitchers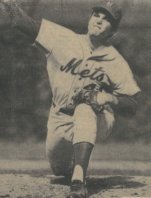 First, anyone who wants to pitch should be given consideration to take the pitching mound. The desire to want to take the ball and pitch is a big step that many players will not attempt.
Second, Take a look at arm strength. Watch each fielder throw from shortstop to firstbase.
Better yet, watch the youth baseball players throw from the outfield. Put them all in right field and have them throw to third base and to a catcher at home. The best arms are not too hard to pick out. Pick the strongest arms and the most accurate arms during the fielding and throwing drill.
Third, look for competitive kids. Kids that want to compete and not afraid to battle are often going to be able to hold up to the rigors of the game situations.

Youth Baseball Pitching Tips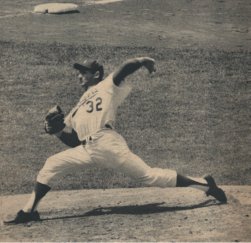 Now that you have a group of young pitchers to build a pitching staff with you can begin polishing up each pitcher.
You should shoot for a goal of at least 3 or 4 quality pitchers per age level. If you have a team with 11 year olds and 12 year olds than you should have at least six to eight pitchers in the mix.
Travel teams that play 4 games a weekend might need more than eight pitchers on the staff to be able to play baseball at a high level for several innings and keep an eye on the youth pitch count and pitch count guidelines.

High School Baseball Pitching: Never Run Out of Quality Arms
As a high school baseball coach it is not really hard to keep the pipeline full of good pitchers. And, especially if you involve the middle school coaches and the local youth leagues in your pitching development system.
Beginning with the 9th grade class you want to start with about 6-8 pitchers in this entry level 9th grade.
Let all these pitchers pitch. Do not focus on winning and let your two best pitchers do all the pitching in the 9th grade. This is how you run short of pitching arms later on. You need pitching depth. You need numbers.
You need to allow for attrition, injuries, growth spurts, players moving out of school, and any number of various mishaps and life stuff during the next four years. So it is imperative that you have at least six or more pitchers in the pitching rotation in 9th grade.
Once the class reaches 10th grade you can whittle down the group to 4-6 young pitchers.
Then you can expect to always have at least 3-4 good quality arms in each of the Junior and Senior class of 11th and 12 graders.
These pitchers by now should have proper pitching mechanics, good pitching motion, throw strikes with accuracy, and know how to throw a few different pitches with command over the plate for strikes. All of them may not be All-League pitchers but at least they can keep you in a game.

Correct Pitching Mechanics: How to Teach Pitching
Good pitching mechanics are not hard to teach if you start young pitchers in middle school and early in high school baseball.
I always had the high school pitchers and catchers come out for baseball practice three days early so we could work on nothing but fundamentals of pitching.
We would practice over and over pitching drill after pitching drill pounding in the good pitching mechanics, proper pitching motion, pitching secrets, and tips on pitching.
You teach a little everyday and your pitchers will know how to pitch a baseball, hold runners on base, and field their positions.

Tips on Pitching Injuries: Pitch Two Innings and Rotate
Relying on only a couple pitchers will put too much burden on players throwing arms.
Plus you are doing a great disservice to the game of baseball by not developing pitchers for the future years.
Put winning aside. Ya, that number one guy can shut down all the other teams and you might win the pennant when the kids are 10 years old.
You are much better service to the game of baseball to let six to eight little league pitchers pitch 2 innings each time they play a game. Will you lose more if your number one or two guys are not pitching—probably.
But, will you have a couple of your pitchers still in the game and pitching effectively well into to high school baseball? Probably! Yes Indeed.
Go Back to Pitching 101 from Youth Pitching
Return back to Youth Baseball Home

---
---

Baseball Impossible: Player Development Make-Over



Build Your Own Culture of Player Development


&
Increase Your Players FUN Level

6-DVD Video Set Building Your Complete Player Development System

Click to Order

Audio CD Format Click Here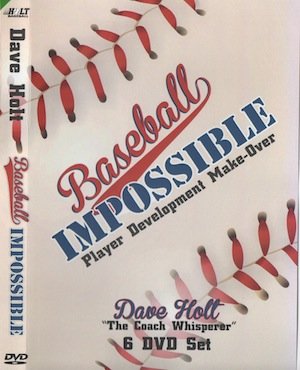 Coaching 6-DVD Box Set
Yes Dave, I Want to Help My Players Enjoy the GAME

Coaching little league baseball & youth baseball can be a blast or could be a  Tough Gig.

Who in their right mind would come back year after year and have teasing baseball practice and never improve their baseball skills? and get welled at by adults?
Baseball Coaching Videos:  Watch over 6 hours of tips on coaching approach, style, philosophy, and my unique player development system. 
Youth baseball carers are short-lived so lets make it count for our players. What do players really want out of playing baseball?
I want to find out more about the 6 DVD Player Development System

---
---