Hey Friends ... sign up for my newsletter and get my
FREE Practice Checklist
---
Top 3 Pitching Tips

Simple Best Practice for Success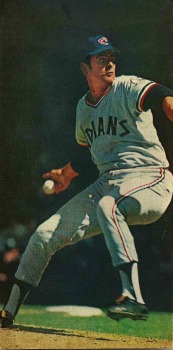 These Pitching Tips are about as easy and simple to use for any age level and experience.
Everyone knows how important good youth pitching is to every ballclub. The best coaches follow simply the top 3 tips when coaching and training pitchers.
From professional baseball to all levels of youth baseball hurlers will be able to compete on the mound using the top 3 tips. All baseball coaches will benefit their youth baseball teams by coaching these baseball tips into their players.
You do not have to be an expert baseball guru to coach successfully. You do not need to know much about baseball instruction, baseball mechanics, or baseball technique.
If you want to know how to coach youth baseball or the best way for instructing a youth baseball player then follow these top 3 pitching tips for fundamentals.
Although there may have other coaches, instructors and personal trainers say this, Ray Miller from the Baltimore Orioles is known to coin the phrase. His mantra was: "Work fast. Throw strikes, Change Speeds."

#1 Work Fast: Keep Your
Fielders on their Toes

#1 Pitching tips: work fast between pitches.
Ask infielders and outfielders if they would rather play behind a guy who works fast or lollygags around the mound between throws? The answer is unanimous.
Work Fast. Although there may not be solid data to show proof there appears to be a strong correlation in better defense and guys who work fast. Players who work fast are able to keep the attention of their fielders better.
In other words the fielders do not have enough time to let their minds wander and lose focus. They have to stay ready because the next throw is coming.
When I see a youth player take several steps toward the catcher after they throw a the ball I know that the fielders are probably going to loose focus. They have too much time to let their minds wander between throws.
The best coaches, pitching instructors will condition and train them to retreat immediately to the rubber after delivering the ball. I call it "Back-track."
Proper technique and fundamentals are to go directly back to the mound after the delivery. Then the hurler can immediately toe the rubber, get sign from the catcher and begin to throw their next delivery. Repeat this process every throw.
Often in amateur youth baseball coaches and managers instructing a youth baseball pitcher will allow them to parade around the mound area between throws.
Keep encouraging little league players and youth league players the best pitching tips are to back track to the rubber and see if the defense plays better. Include 'working fast' in your bullpen baseball practice drills and baseball throwing drills.
#2 Throw Strikes:
Make 'em' Swing the Bat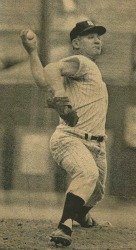 #2 Pitching Tips: Make em Swing-it!
When I was scouting and recruiting baseball players for independent professional baseball teams I often could not see the player in a game. I had to go by his stats and recommendations or other baseball coaches.
The stats I would look at were strikeouts and base hits per inning and walks per inning. If the guy's numbers showed they kept their walks low and the other stats were decent I knew I found a player that would be able to help our ballclub.
Just knowing that they throws strikes was enough to take a chance on signing a guy site unseen.
We know how important it is to get ahead of the hitters to have the advantage. Command and control allows getting ahead with the first throw.
When we are ahead in the count they can go for the corners of the plate. You will often hear the top instructors teaching and mentoring players to 'get that good stuff over the plate," and "Let the defense help you out." No matter what baseball pitches are thrown "throw them over the plate."
Down the middle until two strikes. Have the catchers set up their target down the middle until we get ahead of the count.
Good youth baseball coaching tips for your players are to go to the corners when you get ahead in the count. When you go back to even or behind in the count then go back to the middle.
What if the other team finds out this is your baseball strategy? You do not care because you want your defense to show their stuff. You want your defense to make plays. You want the hitters to swing the bat and put the ball in play.
#3 Change Speeds: 
#3 Pitching Tips: Mix 'em' up.
Baseball instruction should include changing speed on pitches. Baseball drills are good techniques for teaching players how change speeds.
Keep it simple when teaching baseball strategies. Work off the fastball. You do not need to throw curves, sliders, knuckleballs and other trick throws. The Curveball does not come until a kid can shave.
When coaching youth baseball have your players throw the basic baseball pitching grips pitches the most. The four seam fastball or the two-seam fastball, the straight change-up and the hump-up fastball. That is all you need to use in your drills and practice plans.
Throw strikes with your fastball. That is the best type throws to be able throw over the plate and to the corners.
Throw your change-ups only to the best hitters who can really hit your fastball. If you throw change-ups to the weaker hitters you often do them a favor…they cannot get around on your fastball anyway.
Use your hump-up fastball when you really need to get out of a jamb and cannot afford to give up a base hit. The hump-up fastball is thrown 2 or 3 mph faster than your normal working fastball using the four-seam baseball grips…just enough for a good hitter to miss hit the pitch.
Use these top baseball coaching tips to keep the game simple and help instruct players how to play baseball.

Return from Top 3 Pitching Tips to Baseball Pitching 101
---
---

Baseball Impossible: Player Development Make-Over



Build Your Own Culture of Player Development


&
Increase Your Players FUN Level

6-DVD Video Set Building Your Complete Player Development System

Click to Order

Audio CD Format Click Here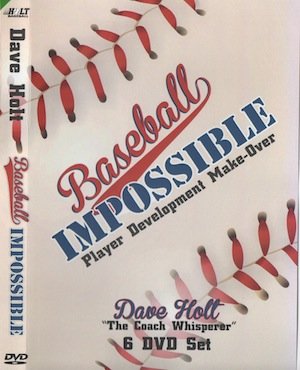 Coaching 6-DVD Box Set
Yes Dave, I Want to Help My Players Enjoy the GAME

Coaching little league baseball & youth baseball can be a blast or could be a  Tough Gig.

Who in their right mind would come back year after year and have teasing baseball practice and never improve their baseball skills? and get welled at by adults?
Baseball Coaching Videos:  Watch over 6 hours of tips on coaching approach, style, philosophy, and my unique player development system. 
Youth baseball carers are short-lived so lets make it count for our players. What do players really want out of playing baseball?
I want to find out more about the 6 DVD Player Development System

---
---