Hey Friends ... sign up for my newsletter and get my
FREE Practice Checklist
---
Fun Infielder Drills to Finish Practice with a 'Bang!'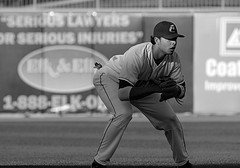 Baseball infielder drills are a vital quick way to improve a youth baseball team's defensive baseball skills. The best defensive players are often the youth players that are the best at handling the ball.
The players that handle the ball the best usually play closer to the ball action. Catchers, pitchers, short stops, second baseman all play positions that handle the ball quite often.
These positions have to catch it consistently, throw it quickly and accurately and often have to run somewhere catch the ball.
Awesome Fun Infielder Drills
for the Entire Baseball Team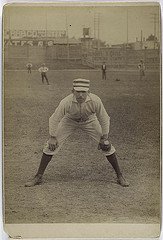 So, include your entire team in these infield drills. Even though the players that are best at playing close to the ball positions will be your game players you need to include all players in the drills.
This will give the not-so-skilled players essential defensive fielding practice. What better way to improve throwing is there then more good baseball throwing drills.
Let all players practice baseball drills for infield to improve their skills and self-confidence.

'Last Man Standing' Fun Baseball Drills
The 'Last Man (or Girl for softball players) Standing' brings a mini-competition to baseball practice plans and infielder drills. At every opportunity during practice we suggest you try to incorporate competition in your defensive fielding drills. 
Start with all your players lining up single file at the shortstop position. Put your lefthanded throwing players at firstbase since lefties play pitcher, outfield and firstbase.
 If you have no lefties than rotate a player there to catch the throws or you can use a portable protective screen for high school baseball teams.
Have a coach fungo routine groundballs to the players at shortstop one at a time. If you have players younger than nine or ten it is ok to throw the ground balls. You may have more consistent grounders by throwing them rather than using a fungo bat, which is more difficult to accurately handle.
If a fielder fields the groundball cleanly, quickly gets rid of the ball at game speed, and throws accurately to first base they stay in the game and go to the end of the line.
If the player boots the groundball or lets the ball get by them or makes a bad throw they are out of that round of competition. They go off to the side and take a knee.
 As each round of elimination comes and goes the difficulty of the groundballs and the range required to field the groundballs increases according to the player's skills and ability levels.
 The player left standing at the end is the top dog for that round. • Continue more additional rounds as time allows.
 Keep the pace quick. As soon as the throw hits the first basemans glove start hitting the next player a groundball. Use multiple baseballs to keep the pace of the infield drill fast moving.
 Do not allow rainbow throws. Fielders need to play just like a live runner was running fast down the line. They have to get rid of the ball quickly and throw the ball hard.

Additional Variations for
'Last Man Standing'
Fielding Drill Tips
More youth baseball coaching tips for the 'Last Man Standing' infielders drills. A good teacher can adjust, adapt and overcome on the spot. Be able to improvise during every lesson, drill and moment according to your age level and skill levels.
If the same player wins the round once or twice remove them to play first base to give some less skilled players a chance to be top dog still standing.
 Have an age group round say like all 11 year olds only round.
 Have a 'mulligan' on the first turn. So every player is still alive for at least the second turn.
 Have a bobble rule: If the ball is bobbled but stays even with the fielder or in front within a step or two they are allowed to pick the ball up and still make the play. If the ball goes by them or behind them they are out.
 Move the infielder drills to other positions…or do one round at second base, one round at shortstop and one round at thirdbase. I like shortstop because it takes more skills to run and catch the ball, get rid if the ball quickly and make an accurate throw across the diamond.
Back to Top Practice Tips from Infielder Drills
Back to Youth Baseball Home

---
---

Baseball Impossible: Player Development Make-Over



Build Your Own Culture of Player Development


&
Increase Your Players FUN Level

6-DVD Video Set Building Your Complete Player Development System

Click to Order

Audio CD Format Click Here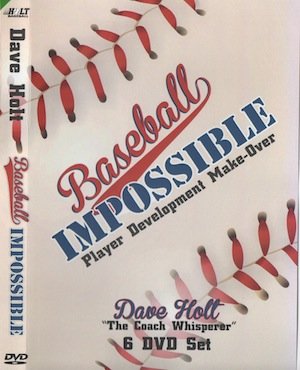 Coaching 6-DVD Box Set
Yes Dave, I Want to Help My Players Enjoy the GAME

Coaching little league baseball & youth baseball can be a blast or could be a  Tough Gig.

Who in their right mind would come back year after year and have teasing baseball practice and never improve their baseball skills? and get welled at by adults?
Baseball Coaching Videos:  Watch over 6 hours of tips on coaching approach, style, philosophy, and my unique player development system. 
Youth baseball carers are short-lived so lets make it count for our players. What do players really want out of playing baseball?
I want to find out more about the 6 DVD Player Development System

---
---