Hey Friends ... sign up for my newsletter and get my
FREE Practice Checklist
---
Baserunning: How to Run Bases From the Pros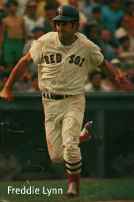 Baserunning is the baseball equivalent to football's 'special teams.' A really good baserunner can make a real difference in a baseball game.
Equally so, bad baserunners can really penalize at teams chances of success. Knowing how to run the bases is a valuable asset to a player's value to the teams run production capabilities.
If a baseball team is good at running the bases chances are over the course of a baseball season the team should have a chance to compete for more victories.
Base Running: Drills
for Running the Bases
One of the best ways to teach baserunning is to get a copy of You Go as Far as Your Bat Takes You: How to Develop Offensive Baseball Players, andSuper Simple Guide to Coaching Youth Baseball. You will see my professional baserunning drills, more rules for baserunning, and skills and drills.
Learn a few baseball rules at a time, add a new baserunning drill every week and your baseball players will be able to run the bases much better as the baseball season progresses.
50 top Baserunners Tips
Start teaching how to run the bases early on. Show the kids how to play little league baseball by feeding them bits and pieces of baserunning rules and baserunning tips.
When the players are able to lead off and steal you have to show them how to be a baserunner adding the secondary leads and stealing.
Use the Top Baserunning tips here as a coaching checklist.
Introduce each baserunner tip during the season or at the appropriate age level. You certainly can edit and add to the list, as you need to.
By no means is the know all-be all of baserunning skills. The list does however cover the stuff that will happen the most and that is what we want to spend our baseball practice teaching time on—the stuff that happens the most
Share with Your Team: Running the
Bases in Baseball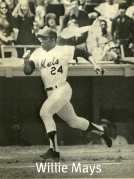 1. Never makes the 1st or 3rd out at 3B
2. Always works hard to maximize the effectiveness their secondary leads.
3. Enjoys helping their team use baserunning as an offensive weapon.
4. Take a quick step back after the catcher catches the ball.
5. Is looking to advance on a 'ball in the dirt'.
6. Goes hard into 2B to break up the double play or beat a force play.
7. Always slides on close plays and likes getting the baseball uniform dirty.
8. Touches the inside corner of the bag when making turns with either foot.
9. Can be a really good baserunner regardless of running speed.
10. Always is in position to 'take the extra base.'


Baserunning Rules 11-20
11. Knows how to go 1st to 3rd without relying the base coach for help.
12. Freezes on all infield line drives with less than 2 outs.
13. Gets as far off as possible when you have to really hustle back on an outfield fly ball.
14. Can score on the 'contact play' at 3B with 1 out and the infield in.
15. Tags up on all foul balls with less than 2 outs.
16. Takes the lead in foul territory at 3B and returns to 3B in fair territory.
17. Takes a 'jab step back' against a lefty pitcher to prevent getting picked off.
18. Makes sure the pitcher throws home on a hit-and-run-play or 3-2 counts.
19. Immediately makes eye contact with the 3B coach after returning to the base.
20. Knows the score, inning, outs and count at all times.
How to Run Bases Tips 21-30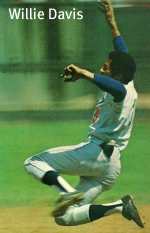 21. Takes a quick look at the outfielders positioning when arriving on base.
22. Glances a 'peek in' on the 3rd step while stealing 2B to see where the ball is.
23. Makes the ball go 'thru' in front of them when at 2B with 1st base unoccupied and less than 2 outs.
24. Gets a ¼ of the way off at 2B on a long fly ball and less than 2 outs. Balls falls in you can score. Ball is caught scramble back and tag up and advance to 3B. Only tag up at 2B when 100% sure the ball will be caught.
25. Knows they have to score from 2B on a single with 2 outs.
26. Takes added risk to reach 2B with 2 outs on a long single or a short passed ball.
27. Makes sure the bunt is put down before getting too far off the base.
28. Takes a step and a dive to get back to 1B on a pitcher's pick off throw.
29. Quickly gets back to the base when the catcher catches the pitch and never gets back picked.
30. Knows to use the pop-up slide to beat force plays and to stop quickly and change directions.


More Baserunning Tips 31-40
31. Never misses a baseball sign.
32. Makes a 'BIG' turn on a basehit to the outfield.
33. Can 'cut the corner' touching the inside corner of the base.
34. Runs hard through the bag on grounders in the infield.
35. Goes over the baseball signs before every game.
36. Picks up the 3B coach or the action just before touching the base and immediately after touching the base.
37. Checks if the runner scores from 2B before going 1st and 3rd.
38. Uses the delay steal.
39. Practices base running regularly and utilizes their skills in the ball games.
40. Recognizes a pitcher's 'slide step' motion and is able to 'shut it down' when stealing.
Running the Bases Tips 41-50
41. Looks out for the fake to 3B and pick at 1B on the 1st and 3rd situation.
42. Is ready to steal 3B off a lefty pitcher especially with 1 out.
43. Tries to steal 2B early in the count with 2 outs.
44. Takes an extra base when the outfielders 'air mail' the cut off man.
45. Always reacts quickly by 'freezing' on the line drives in the infield.
46. Never slides head first at home plate.
47. Looks for the 'inside move' at 2B when the pitcher 'spins' around.
48. Tries to reach 2B on a fly ball to the outfielders or a pop up.
49. Begins running when a batter swings with 2 strikes and 2 outs.
50. Never pass a runner ahead of you. Be aggressive in a baseball smart way.

These are my base running tips to build your coaching around. Much of the skill of a good base runner is intrinsic. Players have to want to be a good base runner.
I have seen many really good base runners that were not always the fastest runners.
I have seen some really bad base runners that you have to wonder where in the world their minds are--they just consistently make poor decisions.
Hey, we coach them, teach them, coorect mistakes and design drills for them but ultimately the kid has to do it themselves when the games begin. That is the challenge.
Back Home from Baserunning
Essential Baseball Books
FREE eBook
More Hitting Tips
Game Strategy

---
---

Baseball Impossible: Player Development Make-Over



Build Your Own Culture of Player Development


&
Increase Your Players FUN Level

6-DVD Video Set Building Your Complete Player Development System

Click to Order

Audio CD Format Click Here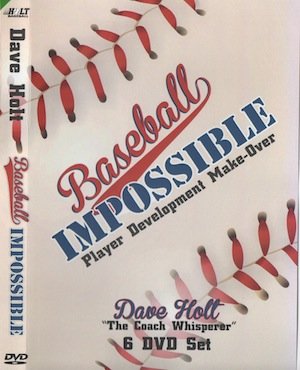 Coaching 6-DVD Box Set
Yes Dave, I Want to Help My Players Enjoy the GAME

Coaching little league baseball & youth baseball can be a blast or could be a  Tough Gig.

Who in their right mind would come back year after year and have teasing baseball practice and never improve their baseball skills? and get welled at by adults?
Baseball Coaching Videos:  Watch over 6 hours of tips on coaching approach, style, philosophy, and my unique player development system. 
Youth baseball carers are short-lived so lets make it count for our players. What do players really want out of playing baseball?
I want to find out more about the 6 DVD Player Development System

---
---