Hey Friends ... sign up for my newsletter and get my
FREE Practice Checklist
---
Youth Baseball Player
Pre-Puberty

Will the Best Now in up the Best?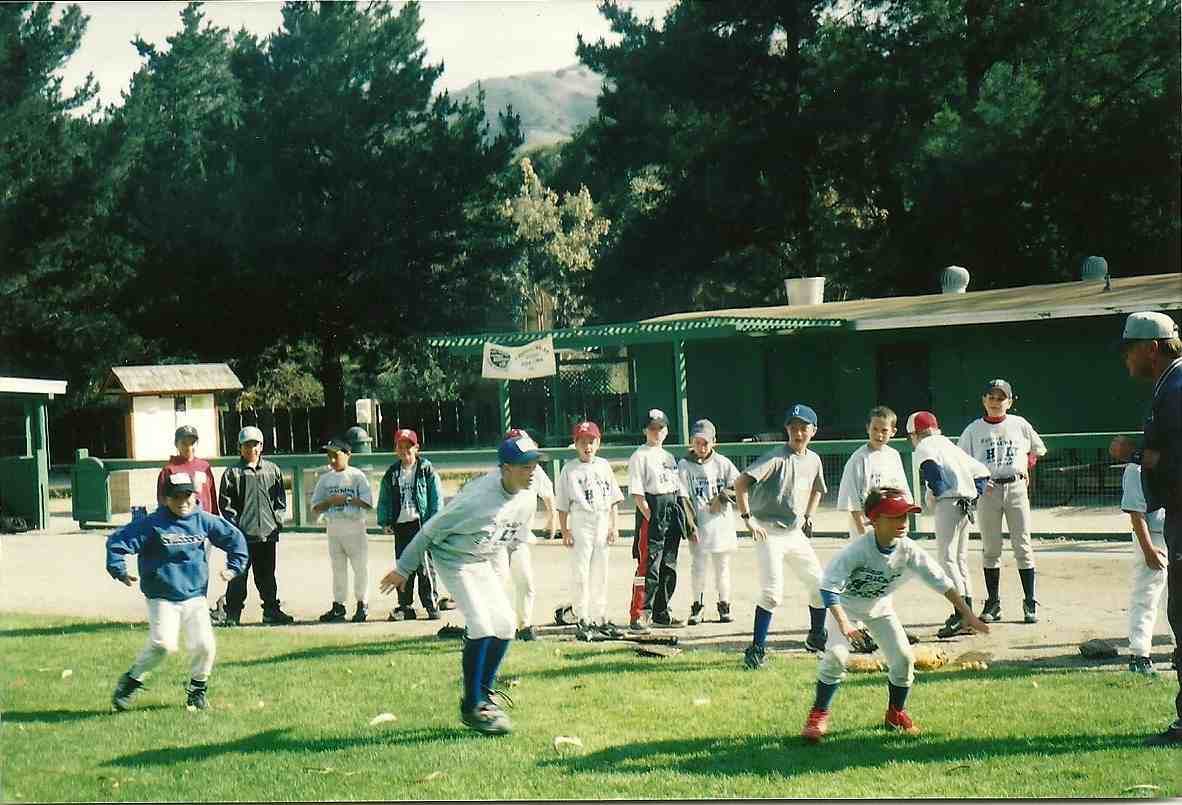 Ever notice the youth baseball player that was on the ALL-Star team at 11 & 12 years old and disappeared from the baseball world? By Freshman year in high school they are nowhere to be found, at least in baseball. 
Beware the youth baseball player can easily lead us astray. Why?  Because there is absolutely little if any evidence for prediction of athletic success post-puberty by how well kids play during pre-puberty. 
Baseball success in pre-puberty years cannot automatically be forecasted or predicted for children 13 and over. We already do know that statistics show that 75% of youth are out of organized sports by age 14.
---
---
What Should Pre-Puberty
Baseball Look Like?

Youth Baseball Player 12&U
Don't fall into the make-believe mindset trap…just because someone makes the local league all-stars or plays 'elite' travel ball at age 8 through 12 years old does not necessarily mean a kid is going to still be playing in their high school baseball years.
And if you are really dreaming you better wake up. You better get the truth about college baseball scholarships and professional baseball before even considering this as an option for kids.  
We see youth baseball organizations from coast to coast advertising as 'Elite teams' & 'Prospects team' and 'Select team'.  In the world of pre-puberty baseball the adults look at their own kids as college and pro prospects. Really?
Projecting a youth baseball player pre-puberty age into a college baseball scholarship could set us up for a huge disappointment if we are not aware of the truth and facts. Not saying it cannot happen but the statistics are what they are and you need to know what you are getting into.
Baseball pre-puberty should have a specific look and purpose. This is what I include in my books and videos.  
Baseball practice for kids should also have a specific look and purpose. How do you build a baseball practice template that increases learning and enjoyment in each player?  Do you need help with planning simulated games the kids love to play? 
Can All this can be done locally in the rec leagues and informal baseball practices? Do we not need to travel to Ten-Buck-Tu every other weekend when we can do the same thing and get the same results locally. Find out if you can develop ballplayers outside of travel ball?
Too often we get stuck with the over serious, got to win the World Series type baseball coach. Winning-at-all-costs never turns out well.
Is there a better alternative than All-Stars?  Almost always we experience increases in our stress levels and become frustrated as a family going through the All-stars episode every year. 
It seems we too often get a coach that is very nice to the kids but cannot teach baseball; or a really mean, obnoxious coach that wants to win the World Series every game. Why put us through the misery of organized leagues and travel ball when there is a better way.  Stay tuned!
What Should Post-Puberty
Baseball Look Like?

It is Survival of the Fittest
Post-puberty age for a youth baseball player is when the rubber meets the road. From age 13 years old and older it is now a survival of the fittest baseball world.  The ball fields get way bigger real fast. This could be the biggest jump in all of baseball from age 12 to 13 year old levels.
How can ball players bridge the gap between the ball fields and playing ability? The formula for surviving this age level transition is found in more detail here in my information products.
"Houston, we have a problem". Failure will be an option for many and that is okay. Surviving will take all hands on deck so lets see how we can keep more kids in the game Post-Puberty.
Playing Travel Ball Year Around
is No Guarantee

Sport Specialization: Is it the Way to Go?
Playing travel ball tournaments every other weekend may be enjoyable but is no guarantee to make anyone a college prospect. The main factors for becoming a high school and college prospect are explained in more detail here. Playing year-around in tournaments at age 14 & Under is not the answer.
There is just little evidence that pre-puberty baseball success does anything except confuse and deceive parents into thinking their little 11 year old better get an agent ready for that major league baseball draft 7 years from now.
Watch the Other Hand or You
Might Get Tricked
The sad thing is that baseball parents will put huge money into a youth baseball player doing travel baseball teams and expenses over the years thinking this is a necessary 'investment' their 9,10, 11 & 12 year olds need to really become a 'prospect'. 
Baseball families will willfully spend thousands of hard earned dollars per year to join 'elite' travel ball teams. Instead of putting thousands of dollars into pre-puberty travel baseball where we have not a speck of evidence of post-puberty baseball talents I can give you a better solution to put your money to better use.
What will happen if players choose to play local rec league ball until we get to post-puberty age? If we find a young ballplayer that still likes to go the ballpark when they are 14 years old then we can see about the financial possibilities and investing in baseball.
I often wish young naïve baseball parents could get this information when they sign the kids up for little league at young ages. It is just so far fetched for baseball moms and dads to even consider baseball post puberty.
Remember, 75% or 3 out of 4 as a youth baseball player playing youth baseball will be out of the game by age 14 years old. Let the game be what it is…a game where kids are supposed to be able to play and without too many adult interventions.
Return HOME from Youth Baseball Player

Baseball Impossible: Player Development Make-Over



Build Your Own Culture of Player Development


&
Increase Your Players FUN Level

6-DVD Video Set Building Your Complete Player Development System

Click to Order

Audio CD Format Click Here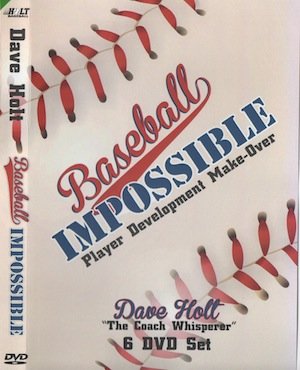 Coaching 6-DVD Box Set
Yes Dave, I Want to Help My Players Enjoy the GAME

Coaching little league baseball & youth baseball can be a blast or could be a  Tough Gig.

Who in their right mind would come back year after year and have teasing baseball practice and never improve their baseball skills? and get welled at by adults?
Baseball Coaching Videos:  Watch over 6 hours of tips on coaching approach, style, philosophy, and my unique player development system. 
Youth baseball carers are short-lived so lets make it count for our players. What do players really want out of playing baseball?
I want to find out more about the 6 DVD Player Development System

---
---