Hey Friends ... sign up for my newsletter and get my
FREE Practice Checklist
---
Youth Baseball Parent:


You Better Be Ready & Prepared to Act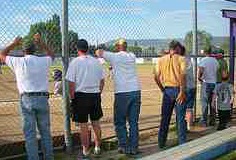 Coaching baseball will bring you up close to the youth baseball parent. Often parental involvement in youth sports works okay.
Other times parents can become quite a handful to deal with. The maniac parent can become an out of control tyrant taking youth baseball leagues quite overly serious.
---
---
Youth sports and parents have become bigger and bigger through the last five or six decades. What once was kids getting together on the sandlot and having pick-up games has now evolved into a mini professional baseball league in some baseball parents' minds.
Increasingly, the youth sports experience has elevated parental involvement in youth sports and not always to the good.
Get all your baseball awards, trophies and engraving Here! at SYCE.com
---
Parents and Kids Sports
The Good, the Bad & the Ugly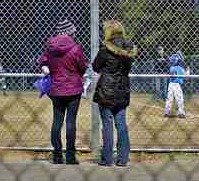 Many believe the little league parents have gotten out of control. It is common practice now to park their lawn chairs right next to the ball field for the entire baseball practice. As long as they do not distract their player during baseball drills this is okay.
The intensity level with baseball parents while watching youth baseball leagues has really amped up. It is a shame that almost all the benefits of playing youth baseball are over shadowed by the negative actions of the adults.
What once was supposed to be a relaxing enjoyable experience for parents and kids in sports has turned into a gut-wrenching, tormenting and often tearful event brought on by the little league parent syndrome.
Dr. Donald Kamm, a sports psychiatrist and family therapist writes about the parents and sports by saying
"Whether the experience is enjoyable or anxiety filled is largely determined by a couple of factors-the quality of youth supervision and coaching, and the amount of pressure parents place on youth athletes to perform."

---
Preventing Little League


Baseball Parent Syndrome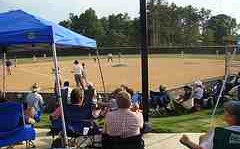 Youth league coaches now have to head the little league parents or the travel baseball team parents off at the pass. Be ready for the amped up youth sports parents.
Anticipate that there will be times to deal with parents' sports. Be ready for them. And better yet, from little league coach, coaching middle school, and high school coaches, have a pre-season sports parent meeting to share your philosophy and communicate your goals.
---
Amazing Tips for Handling
Parents in Youth Sports
In our articles on baseball we have listed a few fundamental basics to share with your parents in a pre-season meeting. Make sure all the kids are represented by their little league parents. Here are some tips to help you survive and thrive with the youth baseball parents.
Be fair. If you treat all players as equals you will gain their respect.
Know your objectives and what is best for the team, not the parents.
Handling playing time, winning and losing.
The hoopla and excitement around youth baseball can be intoxicating. Parents often take youth sports very, very seriously. I have caught myself getting ultra-involved in the competition with my 3 kids in sports.
I have more than a dozen more tips that you need to work effectively with your baseball moms and dads. In fact I have several pages devoted to working well with parents here. 
By the way, did you send your pre season letter to parents? Find out all about getting the most out of baseball parents. 
Return to Youth Baseball Today from Baseball Parent
Return to Youth Baseball Home
Go to Youth Baseball Coaching Guide

Baseball Impossible: Player Development Make-Over



Build Your Own Culture of Player Development


&
Increase Your Players FUN Level

6-DVD Video Set Building Your Complete Player Development System

Click to Order

Audio CD Format Click Here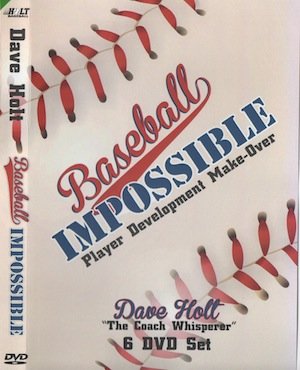 Coaching 6-DVD Box Set
Yes Dave, I Want to Help My Players Enjoy the GAME

Coaching little league baseball & youth baseball can be a blast or could be a  Tough Gig.

Who in their right mind would come back year after year and have teasing baseball practice and never improve their baseball skills? and get welled at by adults?
Baseball Coaching Videos:  Watch over 6 hours of tips on coaching approach, style, philosophy, and my unique player development system. 
Youth baseball carers are short-lived so lets make it count for our players. What do players really want out of playing baseball?
I want to find out more about the 6 DVD Player Development System

SHARE Your Youth Baseball Topics HERE!
The good, the bad, and the ugly. Your CHANCE to get it off your chest. Share with us what is on your mind.
We want to hear from you!
Allow for 12-24 hours for Questions and Comments to be posted after a review by our staff. (me)
Check Out Other Question and Issues by our Readers
Click on the links below to see contributions from other visitors to this page...

parents allowing teenage daughters to date and hang around dugout.

My husband has a 17u baseball team. There are 3 parents who have sons on the team as well as 3 overly flirtatious, scantily dressed teenage daughters. …
---
---