Hey Friends ... sign up for my newsletter and get my
FREE Practice Checklist
---

Baseball Character


Are You On Top of Everything?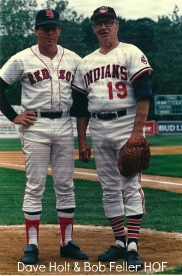 Are you utilizing baseball character examples?
Sometimes we as adult baseball coaches have trouble getting our blinders off. We often miss stuff going on right in front of us. We are so engulfed in managing and coaching the players that we can look right past the some of the bad stuff.
The best teachers have what the experts call 'withitness'. They can deal with something right in front of them and still know what is going on across the room. 
As a youth baseball coach you have to be aware of everything going on in the ballpark. You might be engaged with one player, the umpire or making line-up changes.
At the same time you have to have the 'withitness' to know that nobody is playing catch with the rightfielder or nobody is warming up the pitcher or a player is chewing out another player in the dugout. 
Are you keeping an ear and eye out for examples of good sportsmanship.
Is any player on your team becoming the butt of jokes or teasing?
Are you aware of how your players have each others backs or not?
Are your players team builders or team wreckers?
Is your focus only on the results or are you using the process to build baseball character?
For more examples and explanation on how to look for baseball character opportunities please look at this.
Learning 'withitness' does not come overnight. Experience and learning from mistakes is all part of the process. Trying to improve everyday will help you make some substantial gains. 

My Story About Tommy

Can an Outcast Make It?
One year Tommy came out for the freshman baseball team. Tommy was socially a little nerdy, and did not fit in well, but had a linebackers body.
The jocks on campus would not have anything to do with him. He was a real square always getting picked on and teased around school. It got so bad some kids urinated in his locker in the dressing room just to be mean.
Tommy was very green and crude baseball wise. He could not catch or throw well at all. He was aggressive swinging the bat but made little contact.
It was a little scary when he played catch since he struggled catching the ball.
I didn't have the heart to cut him so he made the team. I do not cut players ever unless they have a really bad attitude or are so bad they might get themselves hurt. (most often the players end up cutting themselves).
I got all the players on our high school teams together one day when Tommy was not there.
I told them that Tommy gets piled-on every day at school. Someone even urinated in his locker one day. Who ever did it did something about as low as a human could treat another fellow man.
I told the players, "We are not going to have any part in that.
Further more, you are his angels. You are going to look after him.
We have fifty baseball player student athletes as Tommys' Big Brothers on campus. We are his protectors, companions, buddy, teammate and good baseball charcter examples. Tommy may not always make the best decisions socially but we are here to help him grow through his maturity.
In the preseason Tommy got to pinch hit. He did not get to play much. Everyone was on the top step rooting for him. Tommy found his way on base and when he came around to score all the guys were doing high fives and cheering for him.
The grin Tommy had on his face was priceless. He was beaming. I think we all learned some good lessons with Tommy as our teammate. We are not all perfect, but we can all treat people the right way even if they are not the "cool" kid on campus.
Much More Than a Game

Baseball Character
As a top baseball coach we are in relentless search for opportunities to teach baseball character. Teaching baseball character includes much much more than the x's and o's of the game. Top coaches use the game of baseball for much more than just a game to play.
Have you ever had a 'Tommy' on your team or school?
Have you ever been the butt of a joke or been laughed at or made fun of?
Is sarcasm funny to you when you are dishing it out?
Do you know of anyone that has quit a team because teammates made such fun of them and were riding them constantly?
I Really Blew This One...
I totally missed badly on this myself on one of my teams. I was coaching a Senior Babe Ruth team of 16, 17 & 18 year olds a few years back. I had a kid that was a pretty good player but was quiet and on the shy side. Really nice kid but couldn't stick up for himself. (I should have helped him).
One or two of my wiseakers found a little timid sheep to start razzing and ribbing him. I kind of noticed it from time to time but payed little attention. Thought it was the ol' boys will be boys thing. Hey, 'a little locker room teasing never hurt anyone, right?'...Wrong!
I completely missed the fact that my nice, timid kid was just so nice he stood there and took the jabs and never jabbed back.
Well about half way through the season my timid kid shut it down and quit. I think he had all he could take as the lions took more and more liberty to pounce when I wasn't looking. 
I really fault myself for totally letting this kid down and his family too. It was a lesson I never forgot. 
The time I had Tommy I was ready for action. I was not going to lose another kid to the wiseakers on my team. I was going to find a way to pull my team together not--break them apart.
Check out more on the topic of how to use baseball as more than a game.
My player development system includes the whole package. The body, mind, heart and soul are all equally yoked. Find out how to build a player development system using my model.
Return to Baseball Coach Tips from Teach Baseball Character
---
---

Baseball Impossible: Player Development Make-Over



Build Your Own Culture of Player Development


&
Increase Your Players FUN Level

6-DVD Video Set Building Your Complete Player Development System

Click to Order

Audio CD Format Click Here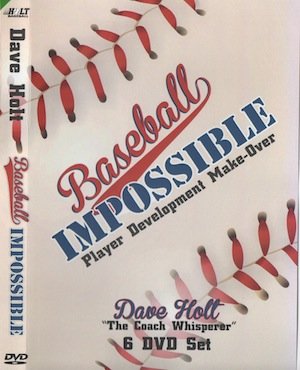 Coaching 6-DVD Box Set
Yes Dave, I Want to Help My Players Enjoy the GAME

Coaching little league baseball & youth baseball can be a blast or could be a  Tough Gig.

Who in their right mind would come back year after year and have teasing baseball practice and never improve their baseball skills? and get welled at by adults?
Baseball Coaching Videos:  Watch over 6 hours of tips on coaching approach, style, philosophy, and my unique player development system. 
Youth baseball carers are short-lived so lets make it count for our players. What do players really want out of playing baseball?
I want to find out more about the 6 DVD Player Development System

---
---