Hey Friends ... sign up for my newsletter and get my
FREE Practice Checklist
---
Hit Baseball Using
Another Secret Tip
Hit baseball. Here is one question I ask young hitters that are under achieving in the batters box.
The answer to the question can make all the difference in their baseball world.
The answer will tell me if I have a competent hitter or a frustrated underachiever. 
The question I ask them about the approach they take to the batters box with them is:
• Do you wait and see where and what the pitch is—or do you make up your mind to swing before the pitch?.
When I get the answer I can then begin to explain the professional hitters' mindset. I can then share with them the secret tip for the hit baseball concept. I can then sell them on the one of professional baseball hitters' keys to success.
That is because I can predict the answer every time. The answer is always something like, "Ya, I make sure that the pitch is a good one to swing at and then I decide to swing." "If I see it is my pitch then I will then probably swing at it."
This type of hitting approach to hit baseballs will eventually virtually end a baseball career prematurely or increase a player's frustration and performance.
How to Hit a Good Fastball
Mindset Must Be In Place
See, good fastball hitters are able to get the barrel of the bat around on time out in the correct place in relation to the homeplate. In order to get around on the really good fastball there is no time to hesitate.
There is no time to 'wait and see where the pitch is' and decide to get your swing started and still get the barrel out to where it is supposed to be.
Hitters have only .40 seconds when the fastball is released until the pitch hits the catchers' glove. Less than half a second. So, it is crucial for a hitter to make to have the correct mindset prior to each pitch. 
That is the only way to consistently meet the ball in a place to maximize leverage in relation of the ball and the plate. 
In professional baseball it is common practice when a new player gets moved up to a higher league the first thing pitchers do is challenge the new player with their fastball. Pitchers will pound their fastballs to the hitters until the new hitter proves that they can hit the pitchers fastball.
If the hitters cannot get around on the fastball they are going to continue to get fastballs pounded at them until they show an ability to consistently get out around on the pitch.
How to Be a Better Hitter:


 Have The Pro Hitting Mindset
The slightest hesitation will make the difference in the hit baseball leaders and the mediocre hitters. It only takes the smallest delay and the fastball is just a tiny bit deep enough in the strike zone where you can hit the ball but not with power and authority.

If the hitter lets the fastball travel just a few inches to a foot too far then they will lose the window of opportunity to hit the ball harder and further.
If you want

 to increase your ability to hit the ball harder then make sure your hitting approach has this one tip in your mind before every pitch.

If you want to know how to hit baseball better then expect to do this on one thing on every pitch. 

If you want to know how to be a better baseball hitter then go up to plate with your mind thinking this one tip.

If you want to know how to hit a baseball then be ready to hit the fastball before every pitch.
I have always thought that hitters will go as far as their baseball bat will take them. Hitters that are consistently late on the fastball will eventually end their baseball careers or spend many seasons of frustration and disappointment from being a mediocre defensive minded batter.
Hitters will consistently get good pitches to hit the baseball when the batting count is in their favor and be just a tick of the clock late getting around on the pitch.

Pitches that should be hit hard are put in play for routine outs or are fouled off time after time. 

Doyle Baseball School and Camps
"Every time you step into the box, on every pitch, your mental attitude must be, '..... at this pitch." Blake Doyle. Go to the resource page for more details. .

Teaching Players How to Hit Farther in Baseball


Truth & Myths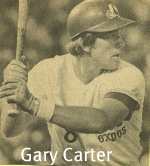 Rarely do I see youth baseball coaches and players that are able to recognize when the batter is late on the fastball. In fact most youth baseball hitting coaches are often ill-informed on many facets of baseball hitting.
Are you able to distinguish if a hitter is late or early on a swing?
Should a slow pitch be called on a weak batter who is late on the swing?
Ever hear base coaches reprimand hitters when they foul a ball off?
Do you understand the ramifications of a hitter being late on the fastball?
Do you often recommend to the hitters to 'let the ball travel'? Do you know what this really means?
Are you aware of the mechanical breakdowns and flaws that happen when the batter is late on the ball swing?
Ever heard someone tell the batter, "Get your back elbow up!"
Has anyone told your hitters to 'role the wrists as they hit the ball'?
Have you ever heard a coach tell a hitter to 'keep your shoulders level...you are dipping'.
Youth baseball coaches are not expected to be experts in coaching hitters. Having said that, many hitters can get really messed up if coaches do not understand hitting style and philosophy.
Truths & Myths: What is truth and what is myth? 
The coach and the hitter need to be able to recognize it when the batters are late on the pitch. Get the bat around on time and the hitting mechanical flaws go away.
Get the lowdown on the professional hitting mindset tips that can help your hitters instantly.
Professional Hitting Baseball Approach
vs.
Traditional Youth League Way to Play Baseball
Realize it by now, there is a distinct difference in pro baseball thinking and what is taught in most youth league baseball age groups. 
You can continue to stay in the traditional youth baseball world and have your hitters continuously late on fastballs.
or
You can share with your youth baseball players how the professionals go up to plate thinking.
Thanks for spending time here at coach and play baseball and the hit baseball article. Please share with your fellow baseball folks to come check us out. Bookmark now and we will talk to you soon.

Return from Hit Baseball to Hitting Tips

---
---

Baseball Impossible: Player Development Make-Over



Build Your Own Culture of Player Development


&
Increase Your Players FUN Level

6-DVD Video Set Building Your Complete Player Development System

Click to Order

Audio CD Format Click Here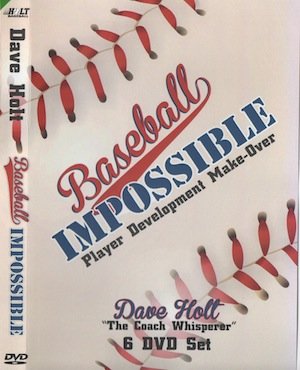 Coaching 6-DVD Box Set
Yes Dave, I Want to Help My Players Enjoy the GAME

Coaching little league baseball & youth baseball can be a blast or could be a  Tough Gig.

Who in their right mind would come back year after year and have teasing baseball practice and never improve their baseball skills? and get welled at by adults?
Baseball Coaching Videos:  Watch over 6 hours of tips on coaching approach, style, philosophy, and my unique player development system. 
Youth baseball carers are short-lived so lets make it count for our players. What do players really want out of playing baseball?
I want to find out more about the 6 DVD Player Development System

---
---