Hey Friends ... sign up for my newsletter and get my
FREE Practice Checklist
---
Baseball Parent Guide

What All Sports Parents Need to Know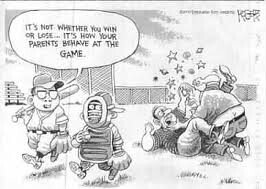 Baseball Parents
Attention: Baseball Parent Guide: If I were to advise all baseball parents what one piece of advice would help change their perspective, expectations and outlook the most?
What would be the top of the list guided counsel that baseball parents could receive that would help them approach youth baseball to gain the most enjoyment from it?
What one tidbit could be a game-changer?
What would change the ball parent's entire point of view of what youth baseball should look like?
---
---

Your Child Is Not Going to Play Pro or College Baseball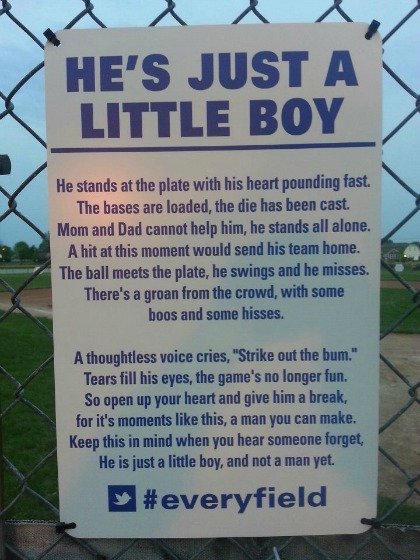 I think every baseball parent would benefit greatly knowing there is about a 99% chance that his or her child will never ever play baseball in college or cash a check playing professionally.
This should be printed on a large banner right over the signup table. It might even need to be a signed disclaimer on the parent code of conduct letter.
What better advice could a baseball dad and mom have than to know going in that youth baseball is a short shelf life—We can just sit back and enjoy the youth sports experience. There is really no need to get all uptight about the theatre and drama.
Parents and Kids Sports Baseball Parent Guide for Sports Parenting


We know that 75% of all children are out of youth sports by age 14. That means only 25% or so young baseball players are still in the picture going into high school.
My best guess, unscientific estimation is only about 5%-10% of all youth level players make it to high school varsity baseball. 
The NCAA data is also a long shot and tells us about 1 in 20 high school seniors go on to play college baseball.
Sports Parenting
Guide to Baseball Parenting


It seems the pre-puberty baseball parents often have visions of baseball scholarships dancing in the back of their heads.
Oh my goodness, watch out if baseball parent's child makes All-Stars or plays travel ball. This high player status lends to the baseball parents visualizing a steady stream of college baseball coaches knocking on their doors.
Well, you would be much better suited to put your efforts, energy and excitement into academic scholarships than college baseball scholarships.
Especially when the colleges have to give out quarter scholarships to make their 11.5 scholarship allotment go around to all the players on the team.
Youth Sports Parents
Parenting an Athlete


When baseball mom and dad know going in that no matter how good their child plays there is a very remote chance the child will ever play college or pro baseball. 
I think this baseball knowledge will take the edge off the adult addiction to the win-at-all-costs approach.
With this prior knowledge I would hope that baseball adults would tone down the intensity that is witnessed at competitive youth baseball games today and sit back and enjoy watching their kids play baseball.
Baseball Parenting Guide

How to Be a Positive Parent
Mike Matheny, author of the recent book, 'The Matheny Manifesto', is asked what do you want parents to take away from this book.
Mike replies, "Only 1 percent of the kids will make it to the next level (college or pro sports). Let's focus on the 99 percent. With kids and sports, building character is the goal."
Mike is really trying to show us how to bring some sense of stability and enjoyment to the youth baseball process. Parents should take serious note and add this to your baseball parent guide.
Removing Adult Ownership of Winning
I always have thought if we could remove the sense of ownership of the game outcomes from the parents we could return to normalcy.
Baseball parents are often intoxicated by the wins and losses and the excitement around the competition. The kids really just want to play with their friends, improve their skills and be a part of a team.
The outcome of the games are important to players but quickly fleeting from most pre-puberty player's minds after the games. Kids move on quickly from wins and losses but the parents have to rehash the entire game all the way on the ride home.
We should make it mandatory in our baseball parent guide that all parents clearly know the chances of their little super player ever playing college baseball or playing for pay. Let us tone down the expectations and concentrate on baseball families enjoying the youth baseball ride.
Return to Baseball Parent from Baseball Parent Guide

Baseball Impossible: Player Development Make-Over



Build Your Own Culture of Player Development


&
Increase Your Players FUN Level

6-DVD Video Set Building Your Complete Player Development System

Click to Order

Audio CD Format Click Here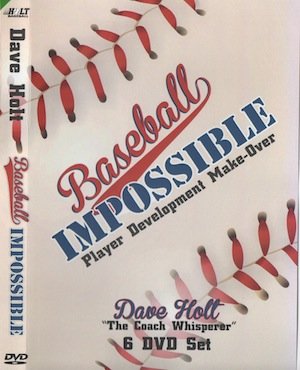 Coaching 6-DVD Box Set
Yes Dave, I Want to Help My Players Enjoy the GAME

Coaching little league baseball & youth baseball can be a blast or could be a  Tough Gig.

Who in their right mind would come back year after year and have teasing baseball practice and never improve their baseball skills? and get welled at by adults?
Baseball Coaching Videos:  Watch over 6 hours of tips on coaching approach, style, philosophy, and my unique player development system. 
Youth baseball carers are short-lived so lets make it count for our players. What do players really want out of playing baseball?
I want to find out more about the 6 DVD Player Development System

---
---