Hey Friends ... sign up for my newsletter and get my
FREE Practice Checklist
---
Baseball Game Situations
Don't Be a 'Dufus'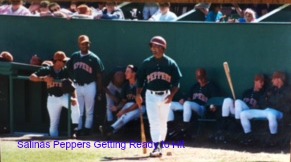 No Time for Huddles
Baseball Game Situations begin between innings...

There are some game situations on the field that will really make a coach look like they know what they are doing--or not. Many things that commonly occur in youth baseball do not happen in higher levels of baseball (like high school college or pro ball).
You want to look like you know what you are doing. Often low-information coaches neglect or have not been trained to do what the pros do.
Since the professional baseball folks are probably the best experts in the game lets take a look at some the features they do during ballgames.
For example, when I go to a youth level game and see a lefthanded shortstop (or anywhere except 1B, P, or OF)  I'm thinking...
"Oh-No. We have a problem. Someone here has not been exposed to higher levels of baseball—we need to help show them the correct ways".
Here are some items that you would do correctly in baseball game situations, game-management and youth baseball game strategies that would say to the baseball folks, "Yes, the coaches are running the game the right way!"
---
---
---
---
Between-Inning Huddles

What is the Reason for...
Transitions Between Innings: If we go back and look at what professional baseball players do between innings and copy them, then we should be pretty close to doing things correctly.
Huddles: You don't see MLB players 'huddling up' between innings before and after they transition on and off the ballfield. Why? Well, the main reason is the youth baseball players need to get on the field to get their warm-up throws in. Especially, pitchers and catchers.
I would rather have my players hustling on the field and taking several practice throws than doing a 'group cheer' every inning.
The offensive team should be getting their first three or four hitters ready to bat. Coaches can use this time for baseball game strategy to talk to individual players on the side about baseball game situations that need attention. Group instruction is not always needed.
Keep the between-inning huddles to a minimum. Yes there might be occasional instances when the coach needs to address the whole team at once—but that is the exception—not the rule.
Huddling-up and doing a cheer every inning is not necessarily helpful to the process. The kids kind of know we need to score some runs so why do have to meet up and remind them of that every inning and get 'fired up'.
If a player has to have a 'get fired-up' cheer to get them going every inning then we may be playing the wrong sport. Baseball is played often and is a marathon—not a once-a-week contest like an emotionally charged game like football.
Why do we REALLY huddle-up every inning?  Because coaches want the parents to have the perception...
     "I am really coaching em' up aren't I. Parents….Look at me, we are     huddling up here so I must have some magical coaching points ands 'cues' going on here".
SIDE NOTE: There is not much upside to huddling-up. If you want to make your words mean something then use the huddle sparingly. Otherwise your players just tune you out during the huddles anyway because it is just for 'show' to trick the parents.
Click To Avoid Being a Baseball 'Dufus'
Between-Inning Transitions
Everyday Baseball Game Situations


1B and CF take a ball with you: Your 1B player should be one of the first players to take the field. Its their job to make sure each infielder gets at least two practice throws between inning.
The CF plays catch with one of the other outfielders and an extra player slips onto the field and warms-up the other outfielder.  

 Both CF and 1B put a ball in their glove when they come back to the dugout every inning so you are ready to go then you take the field. In MLB, he 1st base coach gives the ball to the 1B when they come into the dugout.

Infielders Play DEEP: Infielders should take their between-inning throws as deep as possible and play it like it is game speed. I often see youth players play up really close around the baselines instead of playing deep back by the outfield grass area.  

Infielders should practice their throws from a long distance and practice getting rid of the ball quickly, throwing the ball hard, and accurate. Don't practice double plays between innings (the pros done either). 

Pitchers & Catchers: This is why we don't have time to 'huddle-up'.  Between inning transitions should have the pitcher and catcher quickly get on the field and get their practice throws in and preparing for baseball game situations. 

Baseball Game Coaches should monitor their catcher and make sure they are getting their gear on prior to the 3rd out.  There is nothing worse than waiting 3 or 4 minutes for the catcher to get their gear on.  

SIDE NOTE: If the catcher makes the last out and didn't have time to gear-up then have a backup catcher with gear or a coach with gear take their place until they can take the field.  

Many leagues/organizations have 'courtesy runner' rules so you can pinch run for the catcher so they can get a head start putting their gear on. Take advantage of this rule so the game transitions are smoother.
Low-Information Coaches

Start by Copying the Pros
Baseball game situations: Experienced coaches are really good at between inning transitioning. It will be hard to run the game perfectly, but keeping the game flowing is important.
Sometimes running the games and all the baseball game situations can be a bit overwhelming with everything going on. With all the hoopla and substituting and stuff it gets pretty busy.
As the season goes on you will see your players catch on to your methods. Players like some structure and procedures. Teach them how to transition quickly on and off the field which will give them more opportunities to practice and prepare to hit the ball hard, far and often.
More on Avoiding Being a Baseball Dufus...

Back Home Page
---

Baseball Impossible: Player Development Make-Over



Build Your Own Culture of Player Development


&
Increase Your Players FUN Level

6-DVD Video Set Building Your Complete Player Development System

Click to Order

Audio CD Format Click Here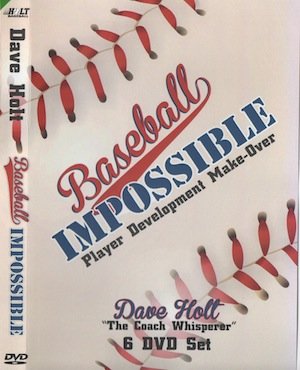 Coaching 6-DVD Box Set
Yes Dave, I Want to Help My Players Enjoy the GAME

Coaching little league baseball & youth baseball can be a blast or could be a  Tough Gig.

Who in their right mind would come back year after year and have teasing baseball practice and never improve their baseball skills? and get welled at by adults?
Baseball Coaching Videos:  Watch over 6 hours of tips on coaching approach, style, philosophy, and my unique player development system. 
Youth baseball carers are short-lived so lets make it count for our players. What do players really want out of playing baseball?
I want to find out more about the 6 DVD Player Development System

---
---