Holt Baseball SUMMER
All-Skills Camp

 2017 
Sign-ups are underway for SUMMER 2017 youth training camps.
Limited space available.
Pre-registation required

Only 8-10 players per session.
---
Send In Your Contact Info


---

Baseball SUMMER Training Camp
Schedule


---
Session        Dates             Days          Time              Ages           Fee
June:

#1   3-Day June 13, 14, 15 T, W, Th Closed Out    $135
#2   3-Day June 20, 21, 22 T, W, Th 9:00AM - 12:00PM    9--10    $135
#3   3-Day June 27, 28, 29 T, W, Th 9:00AM - 12:00PM    11--14   $135
July:

#4   4-Day July 11,12,13,14 T, W, Th, F 9:00AM - 12:00PM 9-10   $165
#5   4-Day July 18,19,20,21 T, W, Th, F 9:00AM - 12:00PM 11-14    $165
---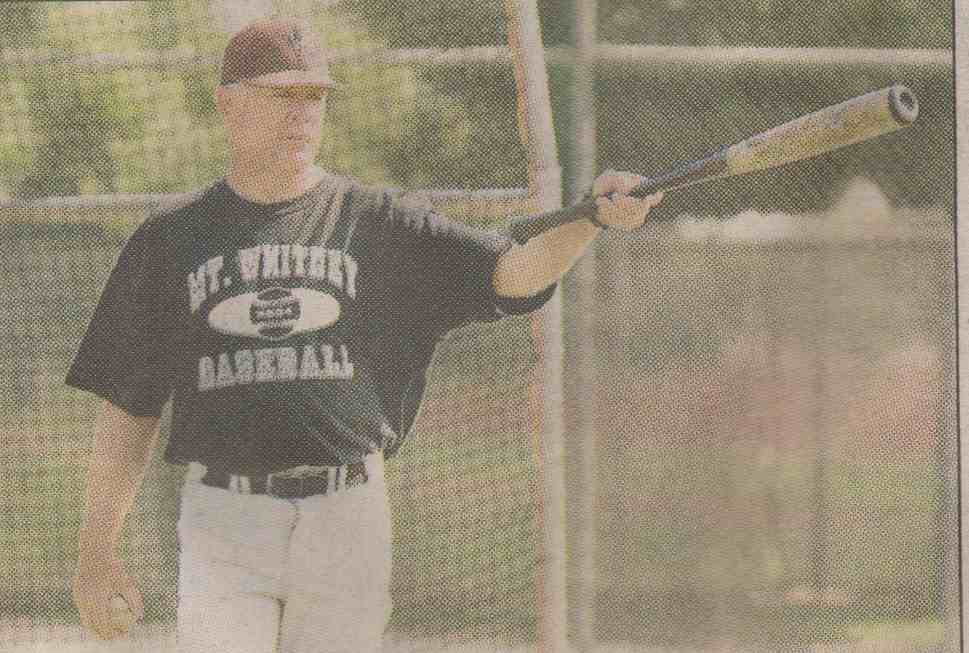 Coach Dave Holt
Coach Dave Holt will work with a group no larger than 9 players per session.
Players will get professional baseball instruction on:
Hitting (mechanics but also more important the mental aspect of hitting that kids don't get anywhere else).
Throwing: the pro way to throw hard, accurate and get rid of the ball quickly.
Fielding: Ball handling drills
Pitching: Smooth out the delivery & mechanics

Indoors: Climate Controlled

Skills and drills competitions
Discussion topics: Grit, Teamwork, Sportsmanship

Players play with same age level.
Download Camp Flyer HERE

---
Testimonials:
What they say…
"Hi Coach Dave,  My son said he learned much, more than all his practice sessions on his team. AND WHAT MATTERS MOST is he had FUN.  We will be interested in your summer sessions again. Gigi W.
---

How Do We Sign Up?

Reserve Your Spot: Space Limited
Download the flyer here  Camp Flyer and fill it out....


Fill out the form and deliver it completed to the Holt Baseball Indoor Training Center. 

You can pay below using the secured PayPal link or write a check to Holt Baseball Inc. & drop it off at our facility.

If you have questions please contact Coach Dave.
---

Sign-up Now!

Space is limited
---

Add On: Extended Day Option
Players can stay for Afternoon Practice



Players are welcome to stay at the Holt Baseball Training Facility until you pick them up after work. Players will be supervised while participating in baseball activities.
Player should bring a lunch
Fee: $20 per day for extended day
Click HERE to download Camp Flyer

---
Frequently Asked Questions

1. What should my child bring? Bring your baseball stuff and something to drink. Drinks are available for purchase.
2. What should the player wear? Baseball hat, pants, belt or shorts although pants are better in case the player falls they may get a 'rug burn'. Indoor shoes (cleats are not necessary).

3. Do I have to stay there with my child during the camp? You can, but you don't have to. In any case, I do not want players distracted by the adults during the camp instruction and activities.
4. Can my child attend more than one camp session? Yes
5. Can we just show up the day of camp and sign-up? Not a good idea because the camp may be full. Only 9 players max per session.
6. Why do we need to attend a pro-baseball instructional camp? Your volunteer coaches are good people but they will likely lack the time and teaching background to teach the finer points of the game.
Would you hire your next door neighbor to teach your child golf or tennis?

7. My child plays ALL-Stars. Do you think they will be too tired to play ball later in the day? The camp is for 3 hours during the morning. This would be a really good supplement to their baseball development.
8. Do you have Extended Day services? Yes, for $20 per day you can let you child stay and practice baseball activities until you pick them up later in the afternoon.
9. Cancellation Policy: 7 Days or more notice to cancel. Camp fees will be credited to future training sessions.
---
---
---