Baseball Expert

Dave Holt's Player Development Journey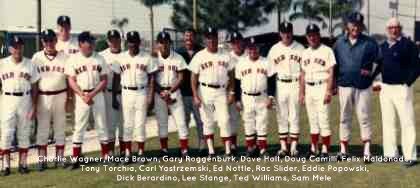 To be a baseball expert you have to have accomplished a couple of things.
1. You have to have put in the time (or been around awhile).
2. You have to wear a bunch of hats along the way (done a bunch of different things in the game). 
I have been really blessed to have a supportive family that has allowed me to be around baseball for so long and experience so many different factions of the game. 
Here is a sampling of various accomplishments and expertise that I have experienced in the field of player development over my professional career.
---
---
Playing, Coaching & Managing

College, Pro, High School, Etc.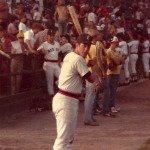 Playing: Catcher   Bat L / Throw R
High School: Mt Whitney High School 1971-75
College: College of the Sequoias: 1976-77
Fresno State College: 1978-79
Boston Red Sox: 1979 - 83  'A' "AA"
Graduated from Mt. Whitney High School in Visalia, Ca. in 1975 after leading the team to the league championship as a catcher. He played quarterback in football and also was catcher at College of the Sequoias J.C. in Visalia and Fresno State. Dave spent the 1983 season in New Britain as a player-coach under veteran minor league manager Rac Slider.
He signed with the Red Sox in 1979 after being selected in the June draft (20th round). That summer he played at Elmira (NYPenn) then spent 3 seasons with Winter Haven (Florida State League) hitting .269 in 1981, his best average.
*Reprinted from 1993 Boston Red Sox Media Guide.
Managing: Professional Baseball




Baseball Expert Player Development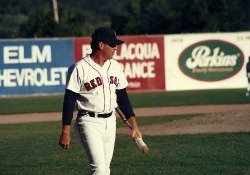 Dave spent 11 seasons managing in the Red Sox minor league system helping to develop several major league ballplayers.
Players like Jeff Bagwell, Curt Schilling, Brady Anderson, Jody Reed, John Flaherty, Ellis Burks, Paul Quantrill, John Valentin, Josias Manzanillo, Dana Kiecker and many others.
After leaving the Red Sox after 1994, Dave managed and recruited teams in the Independent Professional Baseball leagues for 3 years. 
Managing: Collegiate Wood Bat League


Coaching: High School
Salinas Packers: 2000-04. Coached and recruited college players for the California Collegiate Baseball League.
Athletes In Action 2009 New York Collegiate Summer League
Head Baseball Coach Mt. Whitney High School 2005-2008
American Legion Baseball Post 166 Goose Creek, SC. 2011, 2013
---
Professional Memberships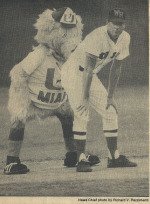 Professional Baseball Players of America: Lifetime Member
American Baseball Coaches of America (ABCA) 9 Year Member: Sits on the Baseball Coaches Certification Committee.
---
Product Development

Books, CDs, DVDs, Web Site
Hard Copy
Super Simple Guide to Coach Youth Baseball: 2012. Over 100 8x11 pages in workbook binder format built for all coaches, parents, players and league administrators involved in the amateur level of baseball. Included are 3 Audio CDs with the material in live voice for your listening experience.
eBooks
Super Simple Guide to Coach Youth Baseball: 2012 eBook format.
You Go As Far As Your Bat Takes You: How to Develop Offensive Baseball Players. 2013
Never Run Short of Pitchers: How to Develop Baseball Pitchers. 2013
Having Fun Yet? 459 Essential Baseball Coaching and Playing Tips: 2013
DVDs
How to Coach Youth Baseball: Unique Player Development System Training Video: 2013.  3 DVDs with Dave Holt as Narrator
Baseball Impossible: Player Development Make-Over. 2013.  6 DVDs set with Dave Holt as Narrator.
Audio CDs
Baseball Impossible: Player Development Make-Over. 2013. 3 Audio CDs set with Dave Holt as Narrator.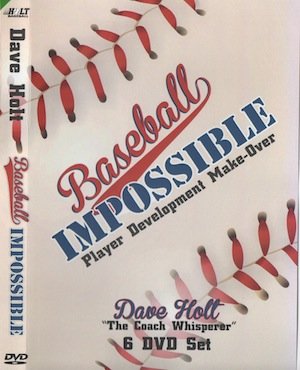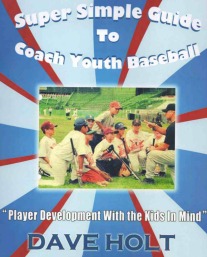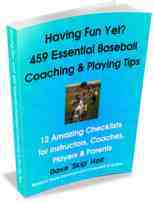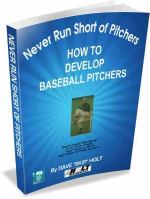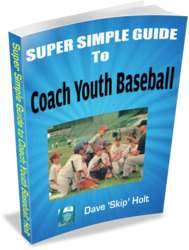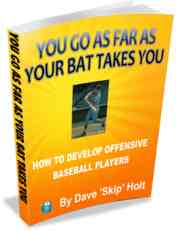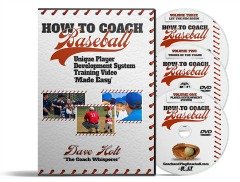 ---
Baseball Training Facility

Batting Cages Owner
Ray Chang at Holt Batting Cages
Batting Cages: Salinas, CA 1998-2004.
Open to the public commercial batting cages with coin operated Master Pitching Machines and a central ball hopper retrieval system. Instructional lessons, clinics and summer baseball camps.
Player Development Programs:
Baseball Camps: Week long youth summer baseball camps.
Private Baseball Lessons
Winter Clinics
Coaches Clinics
Team Practices
Umpiring
Commercial Batting Cages
---
Professional Occupations

Graduate Degrees
B. A. Degree in Physical Education from Fresno State: 1981
M.ED. Degree Education Best Practices from National University. 2008. Final study on Classroom Management for the Secondary Physical Education Teacher. 
Physical Education Teacher: Visalia Unified School District 2006-08. Grade 9-12
School Administration: Berkeley County Schools 2010-2014. Student Accountability Specialist
Physical Education Teacher: Berkeley County Schools 2014-15. Grade K-5
---
Player Development Systems

Template for the Ultimate Player Development Make-Over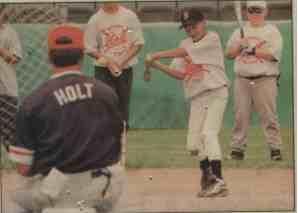 A complete transformation from the traditional youth baseball win-at-all-costs approach to a total player development system.
Adult ownership and involvement in the game outcomes is mostly nullified.
Youth Baseball is turned back to a total player development model with skill building, character building and player enjoyment at the center of the model. 
---

Baseball Impossible: Player Development Make-Over



Build Your Own Culture of Player Development


&
Increase Your Players FUN Level

6-DVD Video Set Building Your Complete Player Development System

Click to Order

Audio CD Format Click Here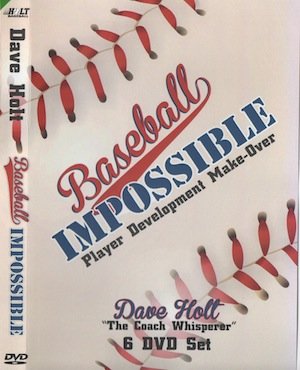 Coaching 6-DVD Box Set
Yes Dave, I Want to Help My Players Enjoy the GAME

Coaching little league baseball & youth baseball can be a blast or could be a  Tough Gig.

Who in their right mind would come back year after year and have teasing baseball practice and never improve their baseball skills? and get welled at by adults?
Baseball Coaching Videos:  Watch over 6 hours of tips on coaching approach, style, philosophy, and my unique player development system. 
Youth baseball carers are short-lived so lets make it count for our players. What do players really want out of playing baseball?
I want to find out more about the 6 DVD Player Development System

---
---