Hey Friends ... sign up for my newsletter and get my
FREE Practice Checklist
---
Coach and Play Baseball Interview:
Major Wiley Channell from
"Baseball Farming"
Baseball Farming presents a wonderful presentation of baseball for any one associated with the game. There is baseball history, ballparks from the majors and the minors, playing tips and much more.
Wiley covers baseball lingo, baseball rules, tips for beginners, and shares an obvious love and appreciation for the game of baseball and its long history in America.
The virtues and values that we need in our lives are all allowed to grow positively in our youth baseball experiences. Wiley was kind enough to sit down and visit with us about his life and experiences in baseball.
---
---
1. Hi Major Wiley Channell. Thank you so much for joining us today.

Please tell us a little bit about your self, your Baseball Farming.com website and anything else you would like to mention.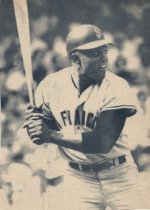 First off just to put everything into a proper frame of reference. My son Doug thought since I was USMC retired it would be interesting for me to have a website to use and talk about some of the things in which I had a passing interest.
After little thought I responded well maybe "Baseball." He signed me in with Sitesell (SBI) and as a good Marine should do we stepped off smartly and kept right on marching.Having now reached the golden years my life, which has been filled with many wonderful experiences some of which occurred just naturally upon the dusty playgrounds as young lad playing ball.
Born 1936 and raised in what was then considered a rural community of Argo, Alabama. Bright lights and a lot of hoopla was not the norm what really became the norm was the community life being centered on the local grammar school and Church on Sundays.The gathering of youngsters playing their sports on the school playground at recess would naturally spill over into the neighbor's pastures for play after school and weekends.
There was no structured organization it was simply us kids choosing sides and playing our games. Every lesson of life was learned well for those growing up years with the little ones learning from the older such things as how to play the games and even to hold their tater till it was their turn and the rules although they were consistent with the game for real it was still a life where the oldest and sometimes the biggest held the rule book.
The basic premise throughout my website which I deemed to call Baseballfarming touches upon the true essence of ,growing up in life it is character building while in the game it is How to Play.My what a tour of duty and honor it has provided.Baseball Farming

---
2. You approach youth baseball as baseball farming. I think you are referring to our professional minor leagues and how they develop baseball players in the minor leagues.

Can you share your views on the roll of youth baseball in developing ballplayers?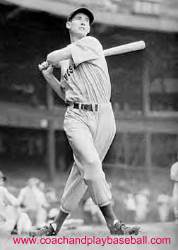 Baseballfarming is in fact the mechanism by which ball players with exceptional playing skills are brought into the professional minor leagues and grow (groomed if you will) into highly skilled and competitive players to one day be Major League in (The Big Show).
Baseball however is the one sport which the game and its competitive spirit captured the spirit and even the competitive spirit of an entire young nation. Baseball and baseball players simply grew from the competitive spirit of one neighbor kid against another, to one street of boys against another street, or one community against another community (mill town against mill town) the organization thereof simply took hold by osmosis.
Youth baseball in developing ballplayers is a fictional imagination there is no real truth of that being the genesis of skilled ballplayers. Youth leagues have evolved as nothing more than a means of allowing the game to exist in the modern fast moving society.
Young players develop skills predominantly by their own innate natural "want to" and the competitive love of the game. Having said that it does not take away the notion that some of those youngsters have had the tutelage and helpful hand of some great coaching and encouragement as they grew up in "The Field Of Dreams."Little League Baseball
---
3. You speak and write a lot on baseball history. You have a big interest in the history of ball parks.

Can you talk to us about some of your favorite ball parks through the years? Major League? Minor League?
Baseball history is written (within himself) by every young player growing up and enjoying the game. What are ones history of the game is of little concern to lets say possibly his brother or neighboring kid or elder citizen of his town.
Reading the books and learning the history of the game is only for those who have learned to enjoy and who have played the game to their everlasting enjoyment.
If I had not had the immense pleasure of a competitive spirit and enjoyed the game the history thereof would pretty much be moot. I did indeed be privileged as a teenager to have played in local neighborhood pickup games, even playing American Legion Baseball and being considered a teammate on the local high school team but beyond that the history of the game sort of took place without my contribution.
Growing up the closest I came to professional baseball was listening to my hometown Birmingham Barons (a double AA minor league team) on the radio and visiting some occasional games of the home standing Barons in the oldest continuous playing ball park in the nation dear ole Rickwood Field in Birmingham, Alabama.
I travelled to St Louis the last season the Cardinals played at historic old Busch Stadium before moving to their new Bird HouseBaseball History
---
4. You talk about the Major League Baseball Hall of Fame. I have had the privilege of visiting Cooperstown several times since I played and managed in the New York/ Penn League a few years.

I always recommend to baseball parents to try to take a trip there with their kids if they can. What do you like about the Baseball Hall of Fame and the favorite special players that have been inducted?
Never had the joy of visiting Cooperstown and the hallowed Baseball Hall of Fame.
When one speaks in reference to or about inductees into the Hall of Fame it is virtually an impossibility to adequately ascribe or pick on or a few to be ones favorite. I have chosen Ted Williams as the one I think is the Greatest Hitter to have ever played the game. Maybe Ted has a special place in my mind and heart because he was a United States Marine Corps Naval Aviator.
I do have a strong leaning and take pride in two of the smaller players who I highly admire for they seem to have epitomized the "want to" of playing the game with gusto though being little fellers----Pee Wee Reese and the amazing Wee Willie Keeler and his "Baltimore Chop"
Baseball Farming Hall of Fame Players
---
5. I got a chance to be around Ted Williams, Jim Rice, Bobby Doerr and Carl Yastrzemski during the years1980-1994 when I played and managed with the Boston Red Sox minor league system.

They always spent spring training with us in the minor league camp. Where do these guys stack up with you as far as all time great ballplayers?
---
The closest up close and personal of any really jam up good ball players were the boys from my high school I consider real baseball players Major Leaguers they were not but big time cracker jack sand lot baseball heroes they were.
CLINTON WELLS/ITCHY WRIGHT/DICKY WAGES
No those three heroes you will not find in the annals of the Major League records but baseball heroes they are.Baseballs Greatest Hitter

6. Playing shortstop is the position that takes a large amount of baseball skill and natural ability to play well. I know one of hardest positions to fill in professional baseball is shortstop.
That is one reason we have to look in the Dominican Republic for short stops because good ones are hard to find. Talk to us about the shortstop position and the requirements for playing the position. Who is your all-time favorite shortstop?
You mention the play of shortstop as a position hard to find enough talented players to fill that (Number six (6) spot).
For former players and students of the game it is generally accepted that down the middle is where you have to have the really skilled players who have the ability and capability of playing those positions with exceptional attributes. Lets go right down the middle of Catcher, Pitcher, 2nd Sacker, Center Fielder any club showing a weakness of skill levels here are doomed to be also ran's.
Back to my all-time favorite at the shortstop play is the Pee Wee Mr. Dodger Shortstop Pee Wee Reese. How to Play Shortstop
7. So many great ballplayers have come out of the South. I think Willie Mays is from Mobile and I think Hank Aaron if from the South.
Willie was my favorite player growing up. Share with us your thoughts on Willie and some great players from Alabama.
Proud of our baseball heritage here in the South.
Willie Mays the "Say Hey" kid with his patented basket style catch started his journey into fame from the green pasture of dear Ole Rickwood Field with the Birmingham Black Barons at the young and energetic age of 17. By way of correction Willie Mays was born and raised right here in the Smithfield community of Birmingham, Alabama.
Some of the other local talents with Big League fame from the Birmingham, area or near vicinity were Virgil "Fire" Trucks, Frank "Pig" House, and Jim Davenport of Siluria.
Travelling on down the Mobile, Alabama way you find the home of Henry "Hammerin Hank" Aaron and Willie McCovey. My home state of Alabama has proudly sent many more local heroes on up through the Baseballfarming system to play Major League Baseball in the Big Show. 
8. Well Mr. Channell we want to thank you for joining us and we really enjoyed your passion for baseball. It is very clear you have a great love for baseball.What advice would you give to young ballplayers that are growing up today?
What would you like to share with our youth league coaches and their coaching approach to youth baseball? Thanks again!
Develop your skills naturally and love the game enough to be a winner.
Youth league coaches allow every young player to enjoy the game as a game. Let every young player realize that the game is never over so therefore he never loses. 
Back to Home From Baseball Farming Interview

Baseball Impossible: Player Development Make-Over



Build Your Own Culture of Player Development


&
Increase Your Players FUN Level

6-DVD Video Set Building Your Complete Player Development System

Click to Order

Audio CD Format Click Here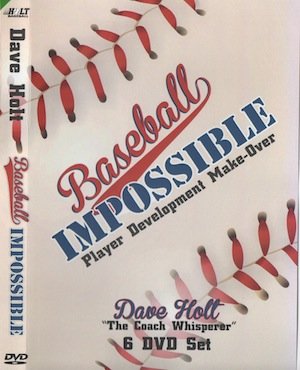 Coaching 6-DVD Box Set
Yes Dave, I Want to Help My Players Enjoy the GAME

Coaching little league baseball & youth baseball can be a blast or could be a  Tough Gig.

Who in their right mind would come back year after year and have teasing baseball practice and never improve their baseball skills? and get welled at by adults?
Baseball Coaching Videos:  Watch over 6 hours of tips on coaching approach, style, philosophy, and my unique player development system. 
Youth baseball carers are short-lived so lets make it count for our players. What do players really want out of playing baseball?
I want to find out more about the 6 DVD Player Development System

---
---