---
FREE Offer to Increase Your Kid's FUN_FACTOR
& Make Your Hitters GREAT Again!

How to 'Build an UNSTOPPABLE Culture of Hitting

  Click to Get your FREE  38 Point Hitting Cheat-Sheet now.
Hit Harder, Farther and more Often

---
Incredible Baseball Hitting Game
'Army Hitting Game'

Awesome baseball hitting game drill that combines the entire team with baseball skills and swing technique are immensely valuable. Baseball hitters need to practice making solid contact with the sweet spot on the bat barrel.
Developing baseball swing techniques for line drive and power hitting is essential for ballplayers to acquire. In this baseball practice game of hitting drills the best players will be rewarded for making solid contact with the ball.
Baseball hitters will get several chances to swing for solid contact. Baseball drills for practicing how to hit a baseball for more power and consistent line drives are important for developing good top baseball hitters.

---
FREE Coaching Course

Start building your own 'Culture of Player Development'
I will send you a 4 Part Coaching Course right to your email box.
Fun Baseball Drills:
Infield Fielding Drill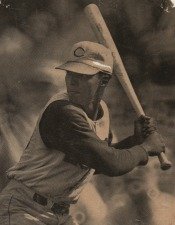 In addition to fun baseball drills including hitting skills the Army baseball Hitting Game Drill teaches defensive infield skills.
Infielders will have to play aggressive to consistently make the plays. Many of the plays will be firmly hit groundballs and line drives.
Defensive infielders will need to catch the balls successfully to play and win the game. Throwing to bases can be added to the baseball drill as an option.
Baseball Outfield Drills
Although defensive outfielders will be condensed in a smaller area the outfielders will need to get off the mark to take away base hits.
Outfielders will need to keep the line drives and fly balls from hitting the ground. Aggressive play will be necessary just like a real game. Getting a jump off the bat is imperative.
Diving for the ball and catching the ball on the run is highly likely and will help build self confidence in ballplayers.
Baseball Training & Conditioning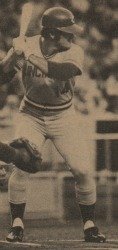 There is a baseball conditioning and training element included in the Army Baseball Hitting Game. Youth players will have to rapidly run on the field and run off the field during transitions.
Defensive fielders will have to quickly stage themselves in a defensive position. As soon as the hitting team gets a batter up to the plate the coach pitcher can start the game. So both sets of players must sprint on and off the field.
This quick transition will automatically add to baseball conditioning without the ball players really knowing it. (Much easier and painless for a baseball coach to 'sell' to ball players than running laps and wind-sprints).
Practice Competition Using Skills & Drills
The Army Baseball Hitting Game is competitive baseball drill. The game requires hitters to compete and execute under game-like atmospheres.
Batters will use hitting tips to try to hit the ball hard. And hit the ball further with more power. The more often the baseball is hit hard the more likely the hits fall in or a defensive player will have to make a difficult play.
Infielders and outfielders will use their drills and skills fielding routine plays and hard hit chances. Very much like a real intense game-like competition.
How to Play Baseball:
'Army Baseball Hitting Game'
Team Hitting Drill
Divide the team into two evenly skilled groups of six players. If you have more than fourteen players it might be better to go to a Three-Team-Template. One team will take a turn batting and the other group will play defensively.
• The defensive team will position themselves on the left side of the field only. They will play from the left field line to an imaginary line through centerfield.
• No more than three players can play in the left side of the infield. The rest spread out per the players' judgment in the left side of the outfield.
• The next time the defensive team takes the field they will alternate to the right field side of the ball field. Switching back and forth every time they are on defense. (this also encourages development of hitting the ball to the opposite field which teaches players how to be a better hitter).
• The hitting game works like this: Each batter takes a swing from a coach pitch and tries to hit a solid line drive base hit or extra base hit. The hitting team gets a point if:
1. The ball reaches the outfield safely. 
2. The ball is not fielded cleanly by the infielders
3. The line drive, pop-up or fly ball is dropped by the outfielders or infielders.
• The foul lines and the centerfield imaginary line are the boundaries.
• The batters do not run the bases. (unless you want to add this base running option)
• The infielders do not have to throw to bases (unless you want to try this throwing option).
• After three outs: both teams quickly as possible transition from hitting to defense and vice versa. Thus the name 'Army Hitting Game' where the players hurry up and stage for battle.
• Play a five-inning game or what ever you have time for.
• Double and triple the points as the innings go on.
• Remember to keep the game moving during transitions.
• Balance out the lefthanded hitters on each team.
• Allow for a one foul ball do-over rule.
• If using the three-team practice template have the third team play 'pepper' out of harms way.
Have fun and enjoy the 'Army Baseball Hitting game' Drill
Go to More Baseball Drills from Baseball Hitting Game

Baseball Impossible: Player Development Make-Over



Build Your Own Culture of Player Development


&
Increase Your Players FUN-Level

6-DVD Video Set Building Your Complete Player Development System

Click to Order

Audio CD Format Click Here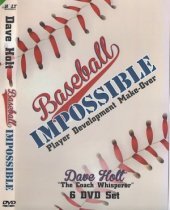 Coaching 6-DVD Box Set
Yes Dave,  I Want to Help My Players Enjoy the GAME

Coaching little league baseball & youth baseball can be a blast or could be a  Tough Gig.

Who in their right mind would come back year after year and have boring baseball practice and never improve their baseball skills? and get yelled at by adults?
Baseball Coaching Videos: Watch over 6 hours of tips on coaching approach, style, philosophy, and my unique player development system. 
Youth baseball careers are short-lived so lets make it count for our players. What do players really want out of playing baseball?
I want to Find Out More about the 6 DVD Player Development System

---
---