'Player Development is the Winning Formula!'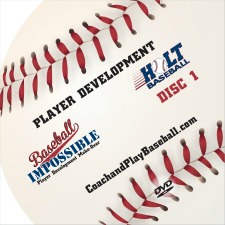 Baseball Impossible: Player Development Make-Over
A 6 DVD Set Complete Resource for Youth Baseball 
See How You Will Benefit Here
---
Are You a Baseball 'Winning At-All-Costs' Coach?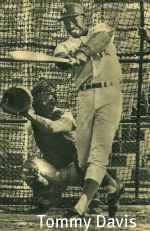 Baseball winning is one of the main goals of playing the game. Winning baseball is especially important in the higher levels of high school baseball, college baseball and major league baseball.
In youth baseball, winning should not be the primary objective.
Developing baseball players takes the number one objective slot and winning drops to second place in importance. We still want to win and still try to win—but we keep in mind that developing and teaching ballplayers is the top priority in the youth levels.
Most Wins in Baseball
Baseball wins may do little to prepare baseball players for a long career in baseball.
Often the best 12 year players on a winning team are long gone by the time they reach their junior and senior years in high school baseball.
If youth baseball players do not learn how to throw with good mechanics then they may really struggle making the long throws necessary on the regulation 90 ft. diamond. If hitters fail to become aggressive and make some noise with the bat then they are likely to drop out when they reach the 90 foot baseball fields.
Develping into a solid player takes several baseball seasons of proper player development instruction, coaching and teaching.
Which youth league team had the most wins in a season or a tournament is quickly forgotten. What is remembered after the games is not what team had the most wins in a baseball season, but how many ball players are still playing the game in high school baseball.

Everyone Wants a Baseball Win
Baseball Winning is a great feeling. Losing hurts a little bit. Part of the pleasure of enjoying the feeling of winning is to feel the pain of losing. Losing is not all bad.
We need to fail at times to teach us the to make the adjustments and corrections to get back on track.
Youth league coaches don't have to worry about your baseball win loss records. Your job is to develop players to reach the high school varsity team some day.
Now, make a plan on how you are going to keep your players in the game through high school. Your plan has nothing to do with winning a 10 & U tournament in ten-buck-two somewhere.
If you can get them to the high school baseball level you likely did a pretty darn good job.

You May Be a
'Win-At-All-Costs Coach' if...
1. Your main objective is to win the league championship or the tournament.
2. Your players' only value to you is to win baseball games, otherwise the players are seen as failures.
3. The only criterion for your team to 'measure up' is to win.
4. You only pitch your #1 and #2 pitchers all the time instead of developing adeep pitching staff.
5. Rarely if ever do you allow and encourage every player to pitch and develop multiple pitchers.
6. You avoid allowing certain players the opportunity to try to play multiple positions in the infield, catcher and pitcher.
7. You take umpires calls way to seriously to the point where you consistently question their judgment and are infatuated by too many out, safe, ball and strike calls.
8. You shout and yell in a harsh, demeaning or sarcastic tone at players while on the field during ballgames.
9. You only play the least skilled players the minimum playing time per league rules.
10. You verbally beat-up your players lecturing them on why they lost after every game they lose harping on all the negative stuff.
11. You see little value or appreciation in the joy of playing the game (or portions of the game) well—you only see joy in winning and the outcomes of the games.
12. You have little if any appreciation for how difficult baseball is to play and show little respect or patience with players mistakes. respect or patience with players mistakes
13. You likely allow and/or encourage your team baseball parents to yell and get on the umpires.
14. You will 'run up' the score by bunting and stealing when you have a chance to "10 run rule" the opposition in order to end the game sooner.
15. You see only value in what your players can do right now to win a game. You have no long term vision for developing players to someday reach the high school baseball level.
16. You teach hitters to 'take' too many pitches and try to draw walks rather then letting them swing-it and error on the aggressive side. A baseball player will go as far as their bat takes them.
17. You get very upset if the umpire has a pitchers' strike zone (a big zone) and makes the hitters swing the bat because your players cannot rely on the base on balls to reach base—they will have to swing-it to get on base.
18. You put your best pitchers at-risk by pitching them too many pitches without enough rest and think there is nothing wrong with it.
19. You call for the sacrifice bunt too much and too early in the ballgames taking the bat out of the hitters hands and not trying the hit-and-run-play.
20. You allow your baseball parents to catch the win-at-all-costs bug by allowing bickering and complaining about playing less skilled players too much or using all the pitchers—not just the top one or two. "Why did the coach put Larry in at 2B—everyone knows the kid is lousy and he lost the game for us."
21. You rarely if ever give the extra players a chance to start the game or bat higher in the batting line-up.
22. You only focus on your best baseball players—giving little or no concern to helping the less skilled ballplayers.
23. You are obsessed with statistics instead of trying to focus on how to develop baseball skills to help the kids get better and encourage fundamentals.
24. You might be 16-1 with your baseball win loss records and on top of the league, but you failed to look at the 'big picture'. You did not coach from the point of view to develop players to be able to play on the high school team someday.
25. You allow your pitcher to throw breaking pitches (curveballs and sliders) prior to being able to shave. Pitchers should learn to pitch using the fastball family of pitches until the age approaching high school baseball— never age 12 & under.
26. You are bunting and stealing when you up 8 runs or more to add to the lead and running up the score. You should keep trying to score but without the bunting or stealing. Call off the dogs when up 8 or more runs especially late in the game.
27. You hammer your kid on the drive all the way home from the game about every mistake and how the kids did not measure up to your levels instead of telling them how much you enjoyed watching them play.

Most Baseball Wins in a Season
Ask yourself, "How am I going to develop the most baseball players to reach high school baseball and do some baseball winning games along the way.?"
Answer: By teaching and coaching every kid how to play the game. Players that play the game well most of the time tend to win their share of games anyway.
Youth Baseball Home from Baseball Winning
Baseball Game Strategies
Incredible Guidebooks to Coach and play baseball
---
Youth Baseball 3-DVD Training Video
Coaching 3-DVD Box Set 
Coaching little league baseball & youth baseball can be a DISASTER. Who in their right mind would come back year after year and have boring baseball practice and never improve their baseball skills? and get yelled at by adults?
Baseball Coaching Videos: Do your baseball research. Read some coaching books and watch some  coaching videos. At least you will have a fighting chance to keep players in the game a little longer.
---
Just add your first name and email in this box and sign-up for my monthly e-Zine.
Please tell your fellow baseball circle of friends about the Newsletter sign up page.
---