LEAD for God's Sake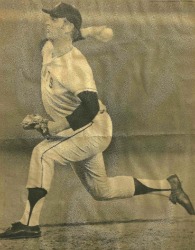 Happy Baseball New Year!
Hey, I found a really good book that I highly recommend you all take a look at if you have not already. It is called "Lead for Gods Sake" by Gongyer. I think it is around 12 bucks on amazon. You can't put it down. Forwarded by Urban Myer and testimonials from Lou Holtz. Really good stuff!
Are you reflecting and jotting down some philosophies for the upcoming season? You should be doing a little pre-season homework and prepping for the spring.
Pitching, Pitching, We Need Pitching!
I am a big believer that a coaches job is develop a lot of pitchers. Make everyone on the team a pitcher. Hey, at least give them all a look. You never know. Easy Pitching Tips for All Ages
How to Coach your own Kid
It is estimated that 85% of youth baseball coaches have a child on the team. This can be good or bad so here are some tips you might take a look at

February 2013 Vol. #107 Topics
I Want to Hear From You!
Got some baseball advice? Drills? Strategies? Philosophies? Coaching Approach? Tips? How to's?

Just click here and start to 'pound those keys' on your word processor.

Include 300 words and even a photo or two if you want to back up your case. Be published on the web with your baseball knowledge.

Come on...I know you have something to share and help our fellow baseball peers.

Montly contest with a $25 winner choosen every month!

Submit Your Baseball Article and Win $25
Revolutionize Baseball Coaching - DVDs Coming Soon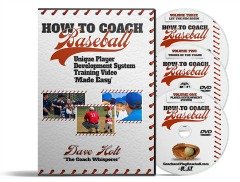 I am starting to produce a series of DVD's on my baseball development training system. Keep an eye out.

Our current player development system does not work nearly as well as it should.

Why? Too much emphasis on winning and not enough focus on training baseball players.

The DVD's videos will give you and your entire youth baseball league a real live on-camera system to follow in order to properly approach youth baseball with the greatest return on investment.

Shooting for a February RELEASE 3 Volume Series on How to Revolutionize Coaching Youth Baseball

A Virtual COACHING CLINIC on your own TV

DVD Video Topics in Brand New Player Development Series
How to Develop Your Coaching Style...
Why Do You Coach Youth Baseball?
It is far better to think deeply about your motivations for coaching. You will need a strong foundation to weather the stormy season.

Create Your Coaching Philosophy

Help Spread the Good News!
If you like this e-zine, please do a friend and me a big favor and "share it forward."

If a friend DID forward this to you and if you like what you read, please subscribe by visiting 459 Essential Tips to Coach & Play Baseball and get this 45 page eBook at no cost. You get a copy just for signing up for this newsletter and enjoying browsing my site!
Comments? Ideas, Feedback?
I'd love to hear form you . Just reply to this zine and tell what you think! I'm here to help where I can!

When you have a minute and want to know more check out my INFORMATIVE fabulous baseball coaching books...

Super Simple Guide to Coaching Youth Baseball
You Go As Far as Your Bat Takes You
Develop an Endless Supply of Pitchers Until next time, Thanks for your service to Baseball!

Dave 'Skip' Holt Baseball Development
8100 Governors Walk Charleston, SC 29418 Coach & Play Baseball Home Page