Summer Baseball
ALL-Skills Training Camps
2019
Upcoming Sessions
PRO Baseball Coaching Style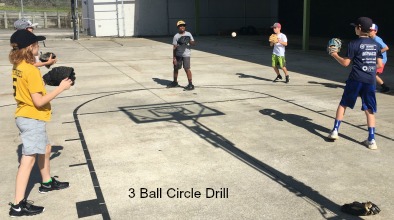 Full Size Practice Area
---


June 2019 Summer Sessions
4-Day ALL-Skills Camps
Session #1    Age 10-12 
9:30-11:30am  Monday thru Thursday .    June 10,11,12, 13
Session #2.    Age 13 – 18 
9:30-11:30am   Monday thru Thursday      June 17,18,19, 20
---


July 2019 Summer Sessions
4-Day ALL-Skills
Session #3 Age 13-18
6:15-8:15pm  Monday thru Thursday
July 8, 9, 10, 11
Session #4 Age 10-12
6:15-8:15pm  Monday thru Thursday
July 15, 16, 17, 18
Session #5 Age 13-18
6:15-8:15pm  Monday thru Thursday
July 22, 23, 24, 25
Session #6 Age 10-12
6:15-8:15pm  Monday thru Thursday
July 29, 30, 31 Aug 1
---
Prepping for the Big-Field 
Which Kids Will Survive Baseball and Reach High School Teams?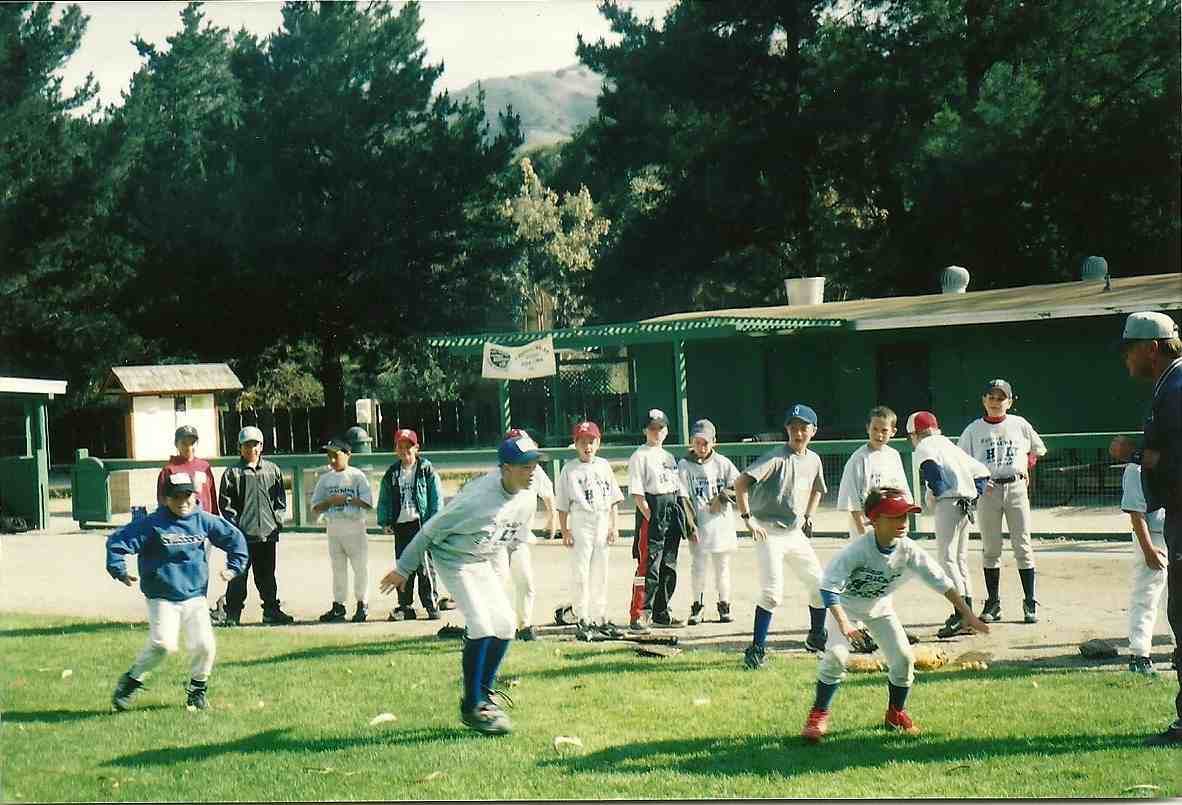 Training Program:
Sponsored by Holt Baseball
Pro Baseball Coaching
Recruiting Assistance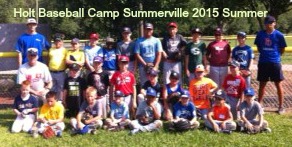 June 2015 Holt Baseball Camp
---
Professional Baseball Instruction
"Every Kid Should Have An Opportunity to Learn From PRO Baseball Coaches"
Holt Baseball Academy is a developmental baseball program to help young boys become young men, and young men to become men.
Players will receive instruction from a professional baseball viewpoint. 
Rarely are youth players exposed to pro baseball instruction in their teams and leagues. 
Kids will be taught the fundamentals of the game including sportsmanship, work routine, speed & agility, pitching, hitting, fielding, catching, baseball game IQ learning, and much more
Features of Holt Baseball  Summer Training Camps:
All-Inclusive 
Speed & Agility 
Sportsmanship/Character/Mental Toughness
Baseball IQ Classroom 
Baseball Skills (hitting, pitching, fielding, catching, etc.)
Post High School opportunities
Camp Itinerary Sample
1. Warm-up & Agilities
2. Ball handling and Bow & Arrow Pro throwing
3. Ball transfers and goundball fielding Pro style
5. Underhand toss and double plays
6. Fielding and throwing competitions
7. Baseball IQ and discussions
8. Offensive skills, hitting and Pro style approach
9. Hitting games and competitions
10. Review and dismiss
Players will…
Meet 2 hours per day for 4 day camps.
Where: Holt Baseball Academy next to the Ice Palace.
Ages: Age 10-12
         Age 13-18
Who is the Coach?
Dave Holt in the lead instructor. Dave has 19 years of professional baseball experience as a player and minor league coach and 11 years as a player development field manager with the Boston Red Sox. 
Dave Holt Bio Training Camp Director
---
PayPal Order Form
Click the Button to Sign-Up
---
Frequently Asked Questions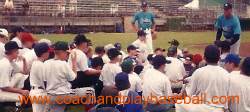 Who is this program designed for?
Kids who want to really get after it. Kids who have a real passion for the game, want to get better, want to compete, love the game, and are not afraid to put some hard work in. 
When is the deadline to sign-up? 
Camps fill up quickly. Only 10 players will included in each session. As long as there are openings you can sign up.
Can We attend more than (1) session?
Yes you can sign up for as many as you want.
What should I bring?
Workout clothes and indoor tennis shoes, glove, hitting gear, favorite baseball hat. Favorite drink for hydration.
Do Parents Have to Stay:
Optional. We love to have parents observe. We do ask that you be invisible so we have the players full attention. 
---

How Do We Sign-Up?


1st) Download and Make a copy of the sign-up form and fill it out. Bring it by Holt Baseball Academy or scan and email to Dave or call 843 695-9630
2nd) Pay registration fee here on PayPal or by cash or check payable to: 'Holt Baseball'
3rd) Pick the correct session or sessions
Contact me if you have any questions:
Contact Dave @ 843 695-9630
Contact Me by email. holtbaseball24@gmail.com
---
Order Here on PayPal
---

What Do Others Say?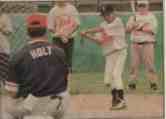 'First, I wanted to thank you for having such a positive impact on my son's baseball life. He has improved so much as a player since attending your summer camp. He has commented several times this fall about "Coach Holt said" or "I learned ____ from Coach Holt". Thank you for your time and effort."  Shelly from Goose Creek
"I happen to be a former player of Coach Holt and the knowledge, work ethic, and patience he showed his players was second to none. His understanding of the game combined with his ability to relay that info to players of any playing level is what sets him apart.
It's very rare to find someone that is able to teach the basics to a little leaguer then turn around and fine tune a professional...Coach Holt is the exception to that rule." Brian Moeglin: Baseball Coach/Michigan , former professional ballplayer.
"I have NEVER seen his confidence level like it is now....NEVER and he has been playing baseball off and on since he was 5 years old.  I gotta tell you that the $300 or so I sent you for his 6-week session is what has him possibly playing middle school ball for Cane Bay.  At the end of last season, he was hitting nothing and was so depressed but his love for the game was still there....We enrolled him at Holt in September and we now have a different ball player. Donna from Summerville
"I just wanted to thank you for helping Cam with his hitting. He is crushing the ball now! Tonight he went 2-3 with a double and triple. He's gone 2-3 his last 3 games, no K's, and his outs are hit hard too. He's not letting the ball get in his"kitchen!" Kurt from Waltersboro
Click to Download Sign-up Flyer 
---
---
---