Summer Baseball
ALL-Skills Training Camp 
2018
Upcoming Sessions
PRO Ball Coaching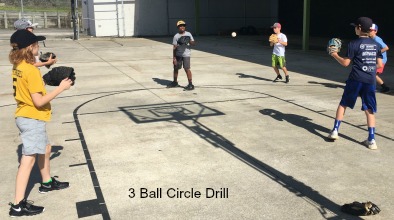 Full Size Practice Area
---

Up Coming Sessions


Session #1    Age 10-12 . 
9:00-11:00AM  Monday thru Thursday July 30, 31, Aug 1, 2
Session #2.    Age 13 – 17
6:00-8:00PM  Monday thru Thursday July 30, 31, Aug 1, 2
Session #3    Age 10-12.
6:00-8:00PM Monday thru Thursday Aug. 6, 7, 8, 9
---
Choices
Sit on the couch all summer OR Get to work?
Play for Pro Baseball coaches OR .....
Want to get recruited?  Better get really good...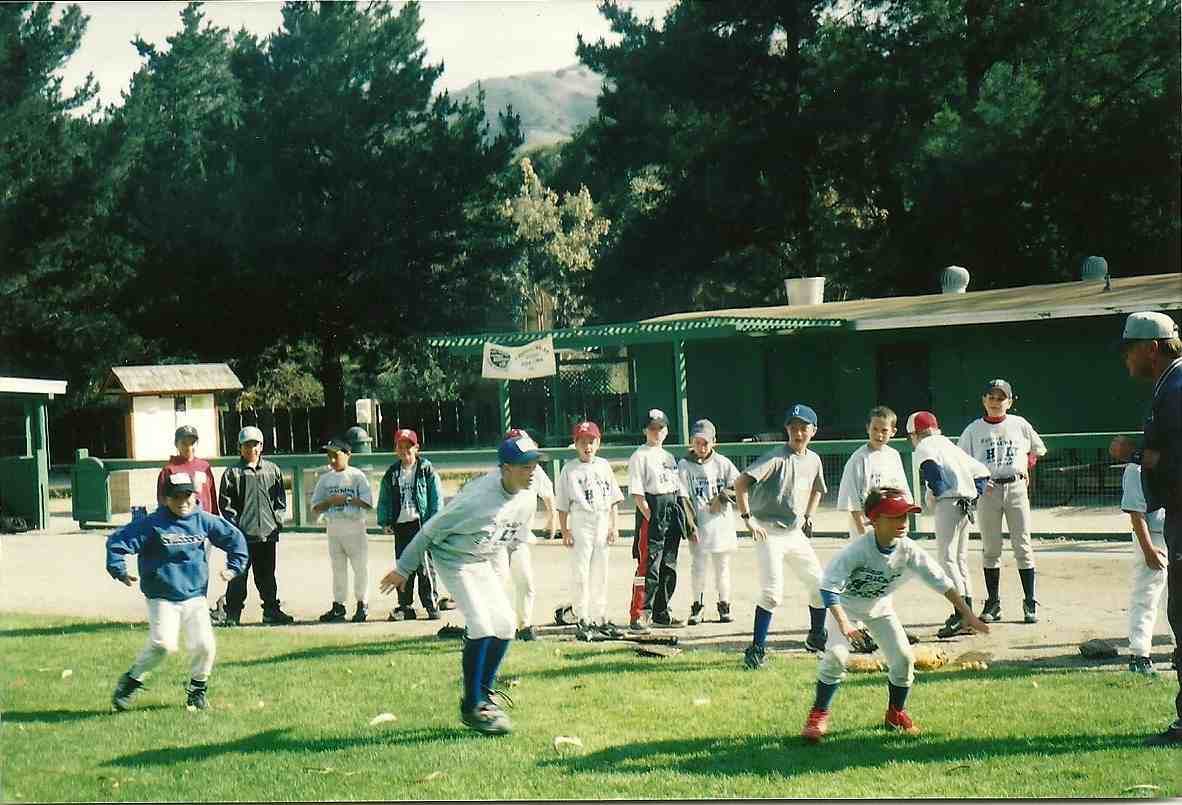 Training Program:
Sponsored by Holt Baseball
Pro Baseball Coaching
Recruiting Assistance
Fee: $95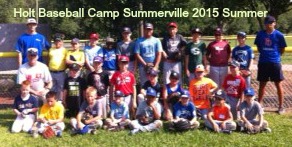 June 2015 Holt Baseball Camp
---
Holt Baseball Academy is a developmental baseball program to help young boys become young men, and young men to become men.
We are fundamental based: winning will never trump the development of our players. We will not put arms at risk to win a trophy/ring.
Our training program is second to none in our area.  We have former college, pro player, and coaches on staff.
They will be taught the fundamentals of the game including sportsmanship, work routine, strength training, speed & agility, pitching, hitting, fielding, catching, nutrition, classroom learning, and much more
Your child will be a better person. We will be involved in charitable work and community service. I can't wait to see your son in a Holt Baseball Training Session this summer.
Features of Holt Baseball  Summer Training Camps:
All-Inclusive 
Speed & Agility
Strength training
Nutrition
Sportsmanship/Character
Baseball IQ Classroom 
Baseball Skills (hitting, pitching, fielding, catching, etc.)
Post High School opportunities
Players will…
Meet 2 hours per day for 4 day camps.
Where: Holt Baseball Academy next to the Ice Palace.
Cost: $95 per session
Ages: Age 10-12
         Age 13-17
Dave Holt Bio Training Camp Director
Click the Button to Sign-Up
---
Frequently Asked Questions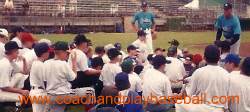 What if I am going to be out of town for a week?
Players are expected to miss at times especially for family vacations, other camps and activities. Baseball comes second to family functions so missing training sessions at times is no problem.
Now, if you are just lazy and don't want to get out of bed we have an issue.
Who is this program designed for?
Kids who want to really get after it. Kids who have a real passion for the game, want to get better, want to compete, love the game, and are not afraid to put some hard work in. 
When is the deadline to sign-up? 
Only 12 players will included in each session. As long as there are openings you can sign up.
What should I bring?
Workout clothes and indoor tennis shoes, glove, hitting gear, cap if you want. Favorite drink for hydration.
Do Parents Have to Stay:
Optional. We love to have parents observe. We do  ask that you be invisible so we have the players full attention. 
---

How Do We Sign-Up?


1st) Make a copy of the sign-up panel and fill it out. Bring it by Holt Baseball Academy. 
2nd) Pay registration fee here on PayPal or by check payable to Holt Baseball Academy
3rd) Pick the correct session. 
Contact me if you have any questions:
Contact Dave @ 843 695-9630
Contact Me by email. daveholt3@gmail.com
---
Why Should We Attend?

The 'Whole Package'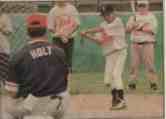 Our goal is to help young boys become youth men and young men to become men. 
We go at this from both the mental and physical necessities that kids need for success in baseball and life.
It takes both baseball skills, ability, and some talent to do well and stay in baseball through high school.
Just as important or more so, it takes the right mental approach, attitude, teamwork, grit, determination, work ethic, proper upbringing, is coachable, and the abiity to properly manage failure to reach your ceiling in baseball and life.
We want your child to have what I call the 'Whole Package'. We want you kid it be able to weather the storms of baseball and life.
Having all the components or many of them come together will help the kids enjoy the game better and for a longer playing career. 
Click to Download Sign-up Flyer 
---
---
---