Batting Cages
Holt Baseball Academy
7665 Northwoods Blvd
@ Carolina Ice Palace
843 695-9630



Team & Small Group Daily Rates





Reserve the batting cages for your team or group. One of the low country's premier baseball & softball training facilities. 
Featuring three fully equipped live cages including pitching protective screens, soft-toss catch nets, batting tees, baseballs and pitching machine.
Covered baseball and softball training facility.
Professional baseball instructor on site. 
Bring Your Team 
Batting Cages at Holt Baseball Training Center


Our facility is set up to allow baseball and softball teams and small groups maximize the player's and coaches practice time. Teams and groups may rent the batting cages by reservation at an affordable cost.
Teams and groups can practice hitting, pitching and fielding during their reservation sessions. 
Players can get plenty of reps in during their sessions in a modern training facility. 
Why Reserve the Batting Cages?
Increase the Fun-Level


It is hard to fit enough practice in during the week of a season. With tow or three ballgames a week the all-important practice time often gets forgotten about.
Often practice fields are difficult to come by. It is virtually impossible to find consistent practice fields to use.

Bad weather happens which makes indoor practice a great benefit.

Fully equipped baseball training facilities include the proper equipment to aid players and coaches to provide plenty of reps in a short amount of time.

Its fun to hit, throw and pitch the ball and sometimes we need to just go play and have fun!
Best Scenario
Group/Team Instruction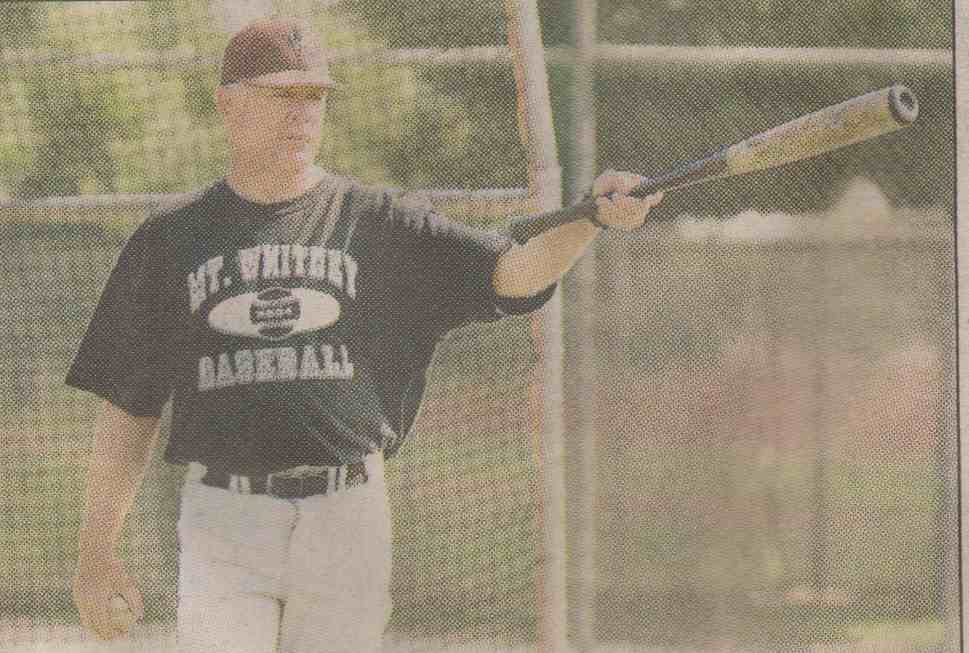 Coach Dave Holt
The best situation for your players is the cage rental along with professional instruction. You get group hitting or pitching instruction and cage practice reps.
Professional baseball instructor Dave Holt works with your entire team on the finer points of the game that are commonly missing in youth baseball coaching.
Take advantage of professional baseball instruction and watch your kids get IMMEDIATE improvement. 
You get a group instruction session by pro instructor.

Work in small groups getting reps.

Pro instructor with your players the entire session
INSTANTLY improvement in your players.
Affordable team rates.
Help your players increase their FUN-Factor
Kids who hit hard, far, and often have more FUN.

1 HOUR: Full Team Hitting with Professional Instruction
One Hour: $75.00
Click Here to Download Rental Agreement

---
Team Cage Rental 'Specials'
One Live Hitting Cage (1) Hour ...... $30
Two Live Hitting Cages (1) Hour .....  $55   (includes softoss area)
            *Book (4) or more Sessions $45 per session
1 Live Cage & 1 Iron Mike Machine Cage (1) Hour ...... $65
                            (includeds softoss area)
           *Book (4) or more Sessions $55 per session
Buy your cage ahead of time.
Individual, Team & Small Group Batting Cage Rental
*Reservations must be made in advance.
*Discounts for multiple reservations
Call 843 695-9630 or come by and make a reservation.
Email dave@coachandplaybaseball.com
How to Reach Coach Dave
call 843 695-9630 or
Hours
Monday - Friday            3:00 -  8:00
Saturday                      By Appointment
Back to Holt Baseball Training Center
Back to coachandplaybaseball Home Page
---
FREE Coaching Mini-Course


Take a sneak-peek under the hood and see how PRO baseball coaches approach youth baseball coaching.
Free Mini-Coaching Course

*It only takes an hour or so of your time.
---

Baseball Impossible: Player Development Make-Over



Build Your Own Culture of Player Development


&
Increase Your Players FUN-Level

6-DVD Video Set Building Your Complete Player Development System

Click to Order

Audio CD Format Click Here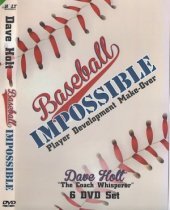 Coaching 6-DVD Box Set
Yes Dave,  I Want to Help My Players Enjoy the GAME

Coaching little league baseball & youth baseball can be a blast or could be a  Tough Gig.

Who in their right mind would come back year after year and have boring baseball practice and never improve their baseball skills? and get yelled at by adults?
Baseball Coaching Videos: Watch over 6 hours of tips on coaching approach, style, philosophy, and my unique player development system. 
Youth baseball careers are short-lived so lets make it count for our players. What do players really want out of playing baseball?
I want to Find Out More about the 6 DVD Player Development System

---
---