---
FREE Report: The ONE Tool Every Coach Needs

You can run your entire organization with this ONE Tool.
---
Summer Baseball Player Development Camp


June 15-18th  


Summerville Little League Complex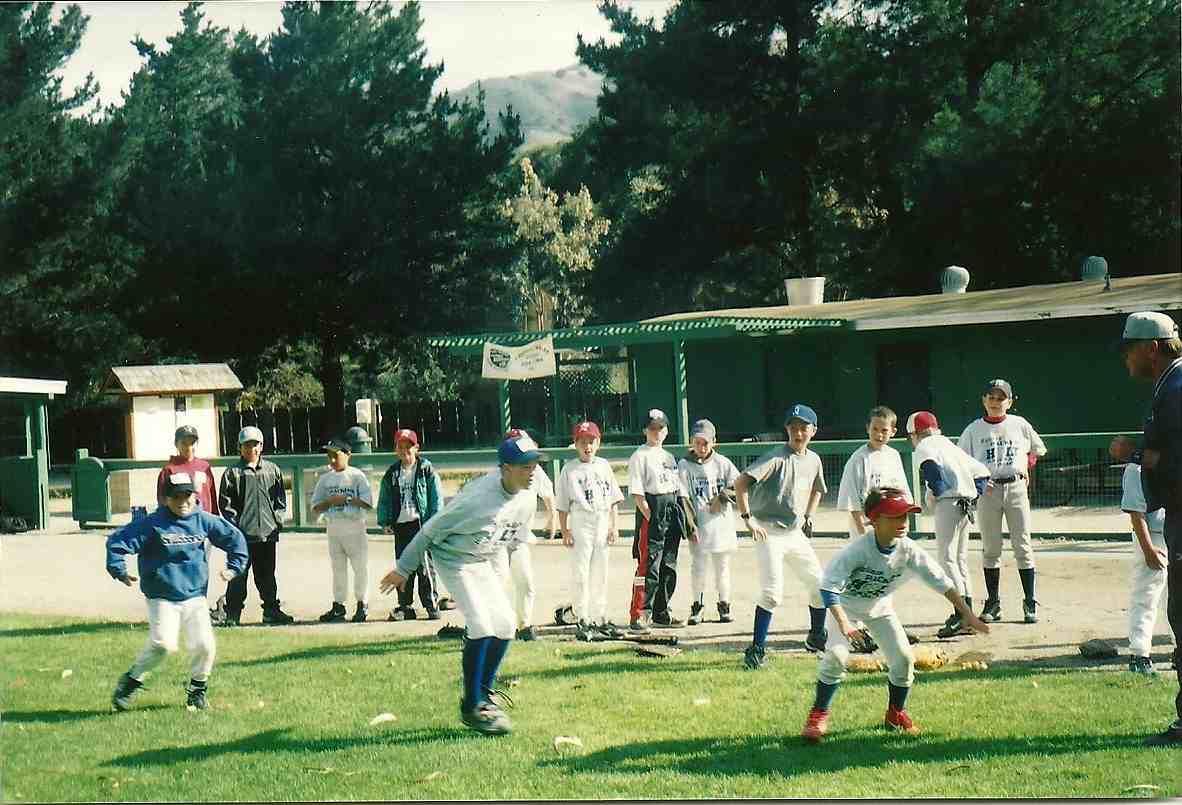 The win-at-all-costs mentality in the modern game of youth baseball that is attributed to the adults has hindered the focus of player development. 
Around 75% of youth ballplayers are out of the game by age14 mostly from lack of proper skills and poor talent level.
My baseball coaching model brings the game back to the players and focuses on teaching fundamental skills, character building and enjoying the game.
click to Download the Sign-Up Flyer
June 2015 Holt Baseball Camp
---
Holt Baseball Camps

30 Years
Member

American Baseball Coaches Association

&

Professional Baseball Players of America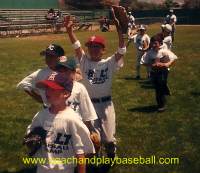 Features of Holt Baseball Camps:
·      Pro Style Instruction
·      Team Work
·      Build Proper Technique
·      Mini-Competition Drills
·      Maximum Practice Reps
·      Ball Handling Drills
·      Correct Mechanics
·      Face Paced Action Drills & Skills
·      Base Running Strategies
Players will…
Learn the professional style of hitting 
      fundamentals and mindset.
•    practice pro style throwing & pitching 
      techniques.
•    Participate in high energy, face-paced 
      competitive drills and skills.
•    Learn how to be a great teammate.
•    Play in sandlot style application games at the end of every day.
•    Practice with similar appropriate age levels.
Dave Holt Bio Camp Director
---
Frequently Asked Questions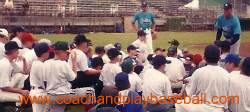 Frequently Asked Questions:
When is the deadline to sign-up? 
June 12th by mail. Contact me after June 12th for availability.
What is your player:coach ratio:
           Try to keep it at 8:1
Do you have sibling discounts?
Yes, 15% off second member of immediate family.
Can I sign-up day of camp?
Depends on availability. There is a $10 late registration fee.
What if it rains?
We may have to adjust as needed. Friday is the rain date.
What should I bring?
Baseball glove, cap, baseball pants, athletic shoes or cleats, (bat & helmet optional). Light snack and drink is ok. We will not stop for lunch.
Why Should I attend?
Player Development must be a part of a player's maturity & longevity. Without proper technique and fundamentals players will hit the ceiling at age 12 and most will drop out. Baseball is very hard to play well. Only the best will survive. It might be you.
Will my child be with their own age group?
Yes, similar ages will be matched together in the activities. For example, 8 & 9 year olds will be matched up together and work out with their same age levels.
---
How Do We Sign-Up?

Open to Ages 8-13 All Players
Make a copy of the sign-up panel and fill it out. Mail it to the address listed with your payment.
Contact me if you have any questions:
Contact Dave @ 843 737-4458
Text: 559-303-732 nine
---
Why Should We Attend?

Professional Player Development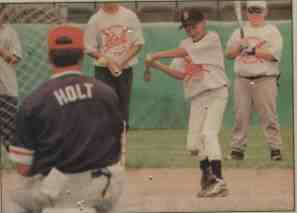 Where will your kids get professional baseball instruction? From their youth baseball coaches? the Internet? YouTube? Watching on TV?
I am not a miracle worker for sure. But just one hitting tip or throwing fundamental, or team building example might make your child's enjoyment of baseball better for them and your family.
I teach baseball knowing the game is very difficult to play well. I am patient and positive. I know there will be plenty of failure and frustration playing the game. Developing baseball players is a difficult process.
Many ingredients go into the player development process. 
Player ability is a plus. 
Good technique is beneficial. 
A coachable-teachable competitive spirit is quite helpful. 
Practicing on your own--outside of team structure is advantageous. 
The right baseball instruction can be a big factor too.
Having all the components or many of them come together will help the kids enjoy the game better and for a longer playing career. 
Click to Download the pdf. Sign-up Flyer and consider attending the Camp.
---

Baseball Impossible: Player Development Make-Over



Build Your Own Culture of Player Development


&
Increase Your Players FUN-Level

6-DVD Video Set Building Your Complete Player Development System

Click to Order

Audio CD Format Click Here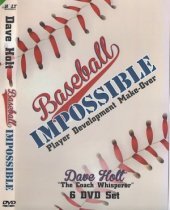 Coaching 6-DVD Box Set
Yes Dave,  I Want to Help My Players Enjoy the GAME

Coaching little league baseball & youth baseball can be a blast or could be a  Tough Gig.

Who in their right mind would come back year after year and have boring baseball practice and never improve their baseball skills? and get yelled at by adults?
Baseball Coaching Videos: Watch over 6 hours of tips on coaching approach, style, philosophy, and my unique player development system. 
Youth baseball careers are short-lived so lets make it count for our players. What do players really want out of playing baseball?
I want to Find Out More about the 6 DVD Player Development System

---
---